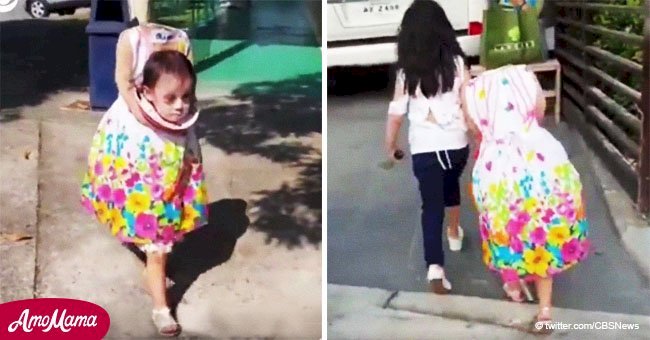 Little girl with 'head in her hands' scared all the neighbors during trick or treating
The most adorable headless girl has taken the internet by storm with her realistic Halloween costume.
Krystel Hwang has a lot to be proud of. She expertly dressed up her daughter as a creepy kid who is carrying her own head on a platter.
She posted a couple of videos to Facebook and currently, one has racked up over 19 million views. See the video below.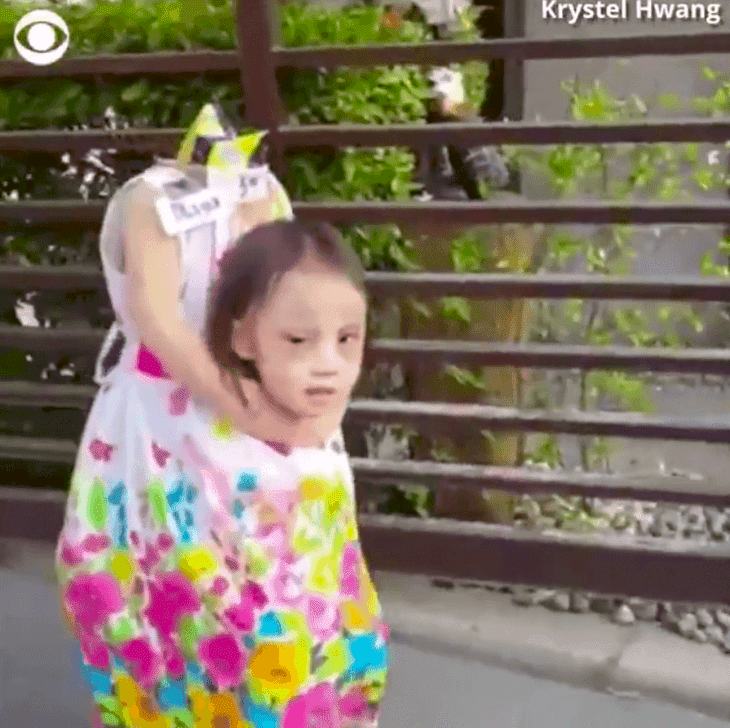 Source: Facebook/ Krystel Hwang
In the clips, two-year-old Maya walked from door to door for candy with her six-year-old sister Charlie. The family lives in Paranaque in the Philippines.
Young Maya's costume is mind-boggling because it really does look like she is headless. Neighbors are seen putting treats in her open neck area.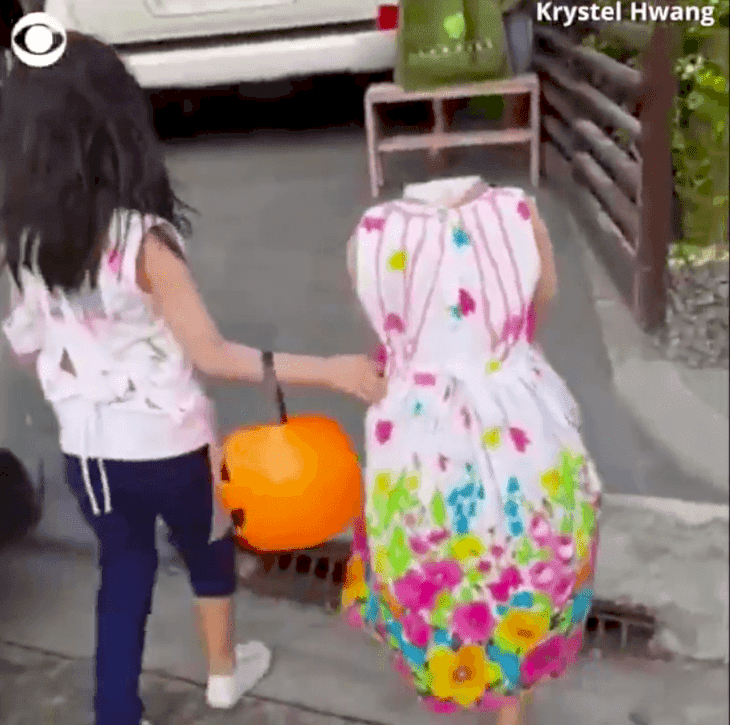 Source: Facebook/ Krystel Hwang
Charlie is wearing a butcher costume complete with a bloody apron and a large fake knife. Her face is made up like a zombie.
Hwang did the artistry for both costumes. The creative mom works as a theme cake baker.
She told Coconuts Manila that she used "materials you can find at home."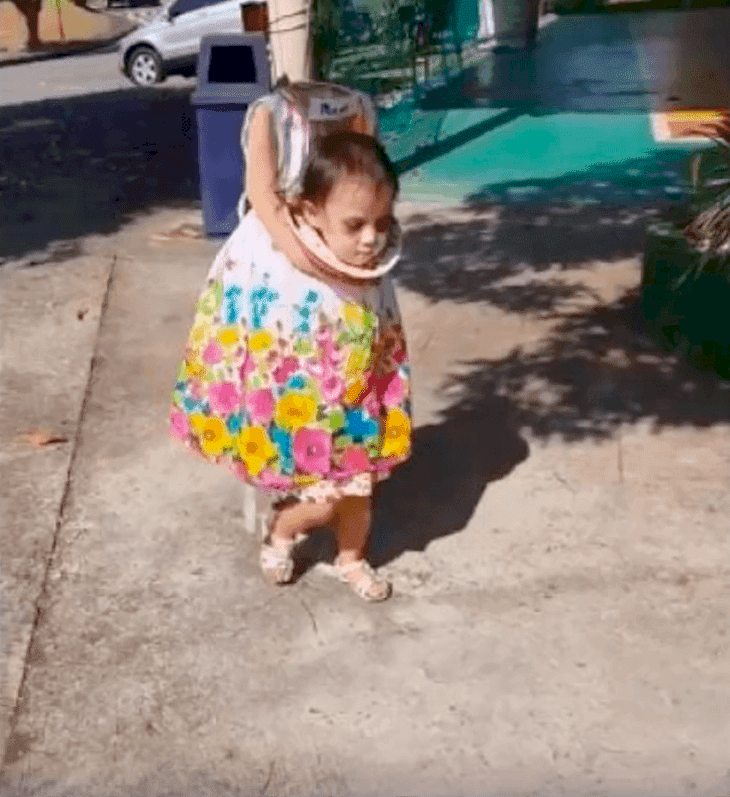 Source: Facebook/ Krystel Hwang
Hwang said she got input from the children on what they wanted to be:
"I ask them questions. I want them to be creative and resourceful at the same time. It's a learning experience for all of us, too."
By having them involved, Hwang reduced the possibility that the kids would be frightened by the costumes:
"They're not scared because we made the costume together and my kids have watched Halloween makeup tutorials on YouTube and so they know it's fake and it's all makeup."
When asked about neighbors' reactions, Hwang said:
"People gave second looks when they saw it. They were amazed how it was even possible, but in the end, they all think it's cute and very smart."
Netizens praised the talented mother. Many mentioned that they might be stealing her idea. Hwang reacted by saying:
"It's been surreal. We are in awe how a 9-second video of Maya that I took solely for our own viewing purposes have taken the internet and the whole world by storm. We have been contacted by different news companies and firms around the world."
Meanwhile, a controversial Halloween costume has some internet users in an uproar. Bryant Goldbach decided to dress up his son in a Nazi soldier uniform to go trick-or-treating.
Goldbach, himself dressed in the same uniform, claimed that his family's love of history inspired the decision. But the internet was not having it.
The intense backlash forced Goldbach to apologize for his choice. However, he partially blamed liberalism for the strong-minded opinions.
Please fill in your e-mail so we can share with you our top stories!