Khloé Kardashian shares stunning sunset snapshot of herself & baby True in pink outfit
Khloé Kardashian recently came back home after a secret vacation trip t Bali with her sisters, Kim, and Kourtney Kardashian, and their respective kids, The reality star took to Instagram to share a bunch of pics of the trip, including a lovely snap with her 6-months-old daughter, True Thompson.
The Kardashian sisters had the time of their lives in their first joint trip abroad with the three of them being moms. Joined by baby True, Kim's daughters Chicago and North, and Kourtney's kids Penelope and Reign, the reality stars visited kids in a village in Bali and enjoyed the paradisiac beaches of the city.
Khloé shared several snapshots enjoying the East Asian landscape, including a beautiful photo holding baby True in her arms while posing in front of a pink sunset at the beach. The new mom rocked a black tank top that reads "J'adore Dior" and matching pants, while True sported pink ruffled top and her diaper.
Even though the pic is beautiful, it was the caption that caught the attention of people on social media, as it reads:
"In my life, I don't believe I have ever seen a sunset more beautiful than the ones I witnessed in Bali. Black sand beaches that sparkle and cotton candy sunsets. Thankful for the memories baby True and I are creating."
IS KHLOÉ BEING SHADY?
Many people pointed out that Khloé was "shady" by not mentioning her baby's daddy, Tristan Thompson, in the caption and insinuating that she doesn't need him to "create" beautiful memories with their girl.
Speculation about the status of Khloé and her cheating boyfriend's relationship has been running rampant on the internet since the NBA star left to Cleveland for work, leaving Khloé and True behind. Many alleged sources have told media publications that Kardashian is still indecisive about what to do with Tristan.
WELCOME HOME
But the couple put the rumors to rest with one single Instagram story.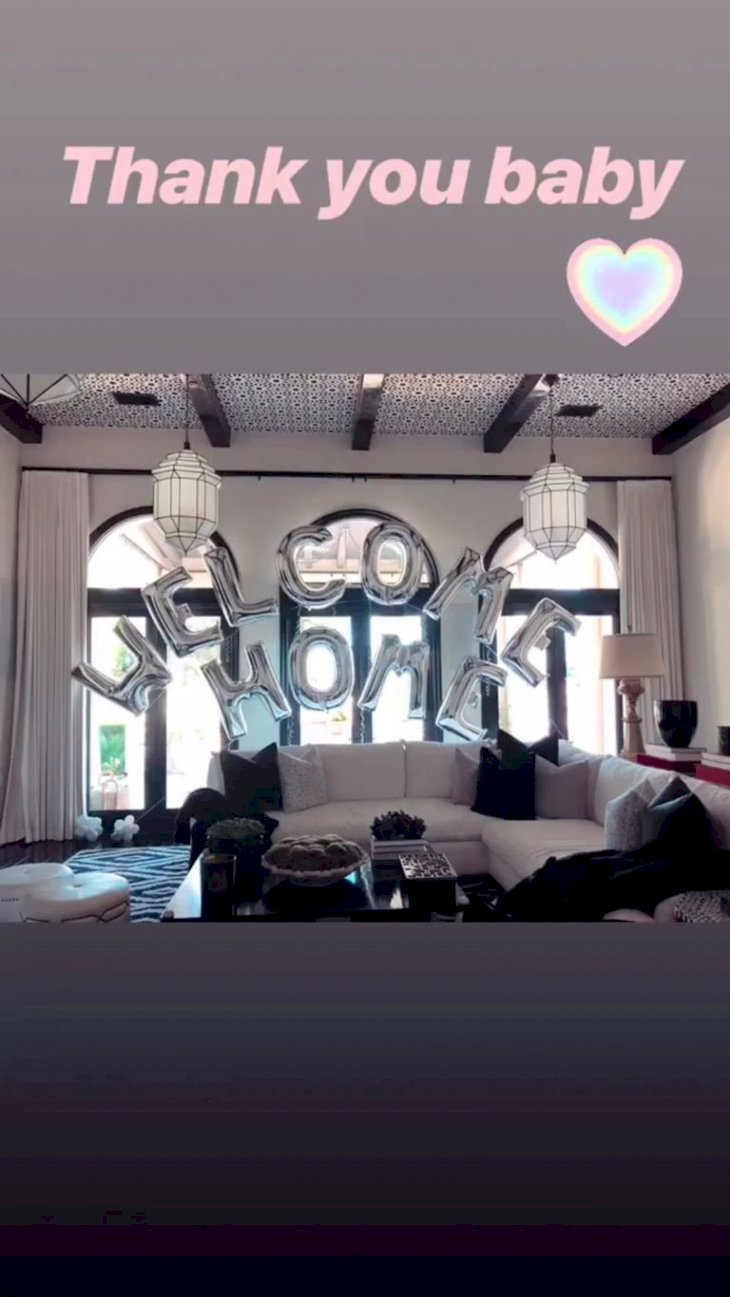 After a long trip from Bali to Los Angeles, Khloé posted a photo of a balloon arrangement that said: "Welcome Home" on her living room. She captioned the post "Thanks, babe" sharing with fans Tristan's sweet gesture.
This week, "Keeping Up with the Kardashians" will air the episode where Khloé founds out about Thompson's infidelity, and the "Good America" designer recently admitted on Twitter that, even though is going to be hard to relieve that moment in her life, that is the price to pay for starring in the reality show.
Sadly, it will. I signed up to show the for the good and the bad, right? The bad is very hard to relive but it's life

— Khloé (@khloekardashian) October 29, 2018