Parents massively prank their kids stealing Halloween treats after Jimmy Kimmel's incitement
Jimmy Kimmel has done it again. He's convinced hundreds of parents to crush the little hearts of their kids. 
Luckily it's only temporary. But in his annual segment of "Hey Jimmy Kimmel, I Told My Kids I Ate All Their Halloween Candy," kids felt the brunt of the prank. 
Kimmel opened the hilarious segment saying, "Once again, you really answered the call," referring to the parents who had recorded themselves pulling off the stunt. The video is found below.
Follow us on Twitter for more @amomama.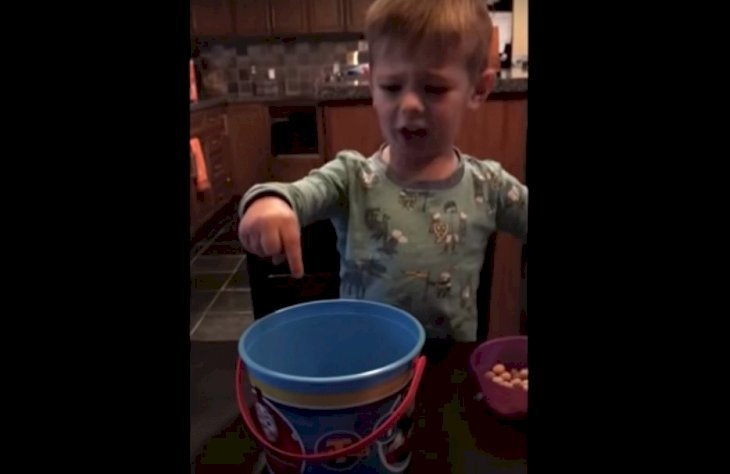 "We got over a thousand videos, we went through all of them, we narrowed it down to the best of the best and now it's time to find out just how easy it is to take candy from babies."
The video opens with a mom telling her son that she and her husband ate all his candy. Speechless, the little boy straightens his arms at his sides and looks up with a mean face.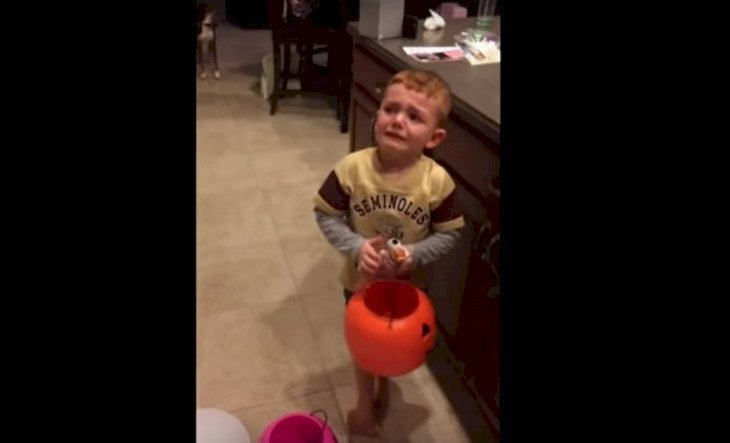 Then he warns his mother that she and his father are going to get sick and poop all over the floor. 
Another young boy appeared to be denial. He kept saying "but it was in there." When he finally can't hold back, he screams in fury. 
Another little boy is eager to see if his parent really did take his candy. When he confirms it, he's in shock. His little sister comes in and asks "What happened?" pushing the boy over the edge in tears.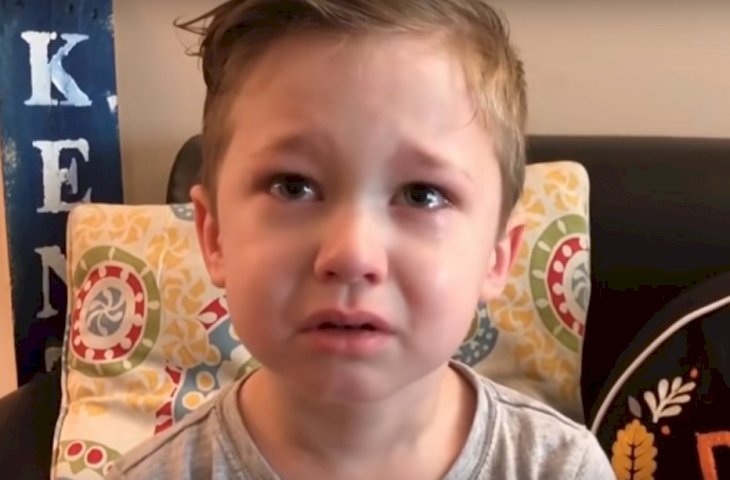 Two of the kids expressed disappointment at their parents for committing the heinous act. 
Another took it a step further and opted to punish his mother by telling her to go in her room. He pushed her towards her bedroom for good measure. 
About two other kids were not so composed and reacted violently. One hit his dad's head while the other gave his dad some beatings on his legs.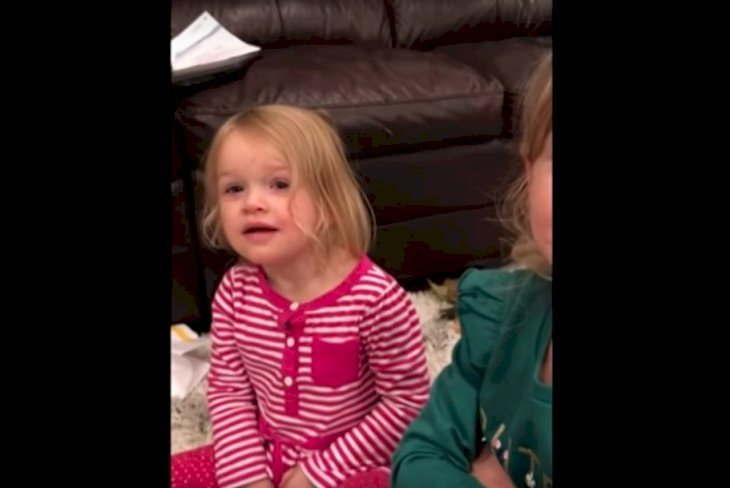 And of course, there were some angelic children who couldn't care less about the candy. A young boy simply said he's not mad because she's his mom. While a little girl was quick to forgive her mother.
Kimmel also did a Halloween segment on set some days before. He imitated President Donald Trump who was supposed to be in a vampire costume.
Source: YouTube/ Jimmy Kimmel Live
In his show, Kimmel as Trump loved his Halloween costume. He said: 
"Dracula's a terrific person, he's a great guy. I love his style," Trumpula said. "He wears a cape, which is basically a giant tie for your back."  
In another segment, Kimmel invited actor John Stamos to the show and the audience was in for an adorable surprise. 
Source: Jimmy Kimmel Live
Stamos also had his son Billy with him. It was the tot's first public appearance. Plus, he was dressed up in a cute "Mork & Mindy" outfit.
Let's hope Stamos didn't even give Billy candy this year as he is still only about seven months.