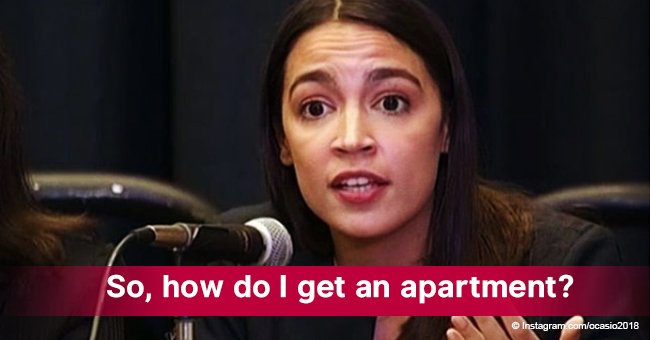 Youngest woman elected to Congress can't afford apartment in Washington
This week, Alexandria Ocasio-Cortez became the youngest woman elected to the US House of Representatives. It's an amazing achievement for someone who began the year as a bartender at a Union Square restaurant.
However, now she faces the dilemma of finding and affording an apartment in Washington. She revealed that she would have to stretch funds from her restaurant job until January next year.
Alexandria Ocasio-Cortez, 29, had an unexpected win over powerful Queens Republican Joe Crowley. Now she has to transition from winning the election on Tuesday to her swearing-in in January.
Her problem was that she was no longer drawing a salary. She revealed that the time period from now until she's sworn in would be "very unusual, because I can't really take a salary."
For more on this story go to our Twitter account @amomama_usa. The new congresswoman would have three months without a salary before she could become an official member of Congress.
Although other elected House members draw a salary, Ocasio-Cortez could be referring to potential ethics problems of soliciting work after being elected as a member of Congress. She questioned her survival until the swearing in.
Ocasio-Cortez said, "So, how do I get an apartment? Those little things are very real." Being a working-class citizen and her upbringing is what made her relatable during rallies.
She also shared that she'd saved some money before leaving her restaurant job. However, the money she has might not be enough for Washington D.C.'s real estate and high rent market.
The new congresswoman opened up about her living arrangements with her partner saying:
"We're kind of just dealing with the logistics of it day by day, but I've really been just kind of squirreling away and then hoping that gets me to January."
Her living arrangements haven't been the only challenge for Ocasio-Cortez. She's also had to turn down an annual trip to Puerto Rico because it conflicted with orientation for new lawmakers.
At the orientation, they get tips for hiring staff, running an office, and legislature.
Ocasio-Cortez was born in the Bronx and she is a member of the Democratic Socialists of America. She also happens to be a former campaign organizer for Senator Bernie Sanders.
This was her first time running for office.
Please fill in your e-mail so we can share with you our top stories!