Precious moment cashier at the supermarket plays out 'Moana' character for a little girl
A supermarket cashier in Hawaii channels Maui and gives customers a thrill.
In 2016 Walt Disney Animation Studios released what was to be one of their most successful and well-loved movies: "Moana." One of the favorite characters in the movie proved to be the brash and brassy demi-god, Maui played by Dwayne Johnson.
One of the things that endeared Maui to young audiences was his cheery "Chee hoo!" which in Hawaiian is a cry of excitement or happiness.
Ryley, 8, and Rylyn, 5, are "Moana" fans, but they never imagined they would run into their favorite character at a grocery store in Oahu, Hawaii. The moment was captured on film and posted on YouTube/Rella On the radio in  January 2018.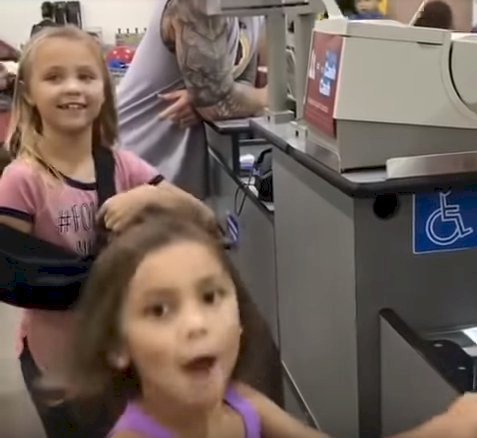 "It brought so much joy to my face to see how excited the girls were. Before I could get my phone out to video, he had already let out a loud ' chee -hoo.'" 
Rella Rivera, YouTube/Rella On the radio, January 2018.
THE REAL LIVE MAUI WORKS AT COSTCO
Rella Rivera, 42, noticed the cashier's resemblance to Maui and pointed it out to her daughters who were ecstatic to meet the "real Maui."
The Costco cashier, a Native Hawaiian called William Va'ana was happy to play along and delighted the girls by letting out a loud "Chee hoo!."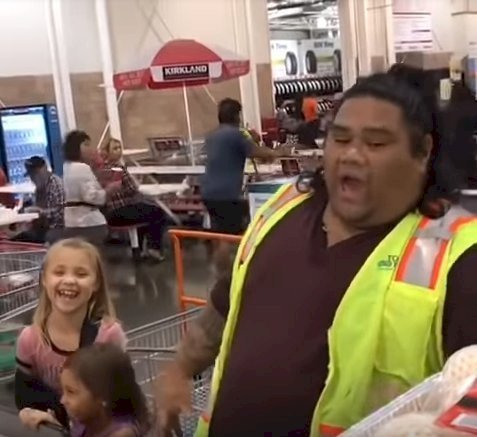 VA'ANA WORKED AT AULANI DISNEY RESORT
Va'ana obviously enjoys the attention and is happy to perform as Maui whenever the two girls visit the shop. Va'ana does character appearances as Maui for parties and previously worked at Aulani Disney resort.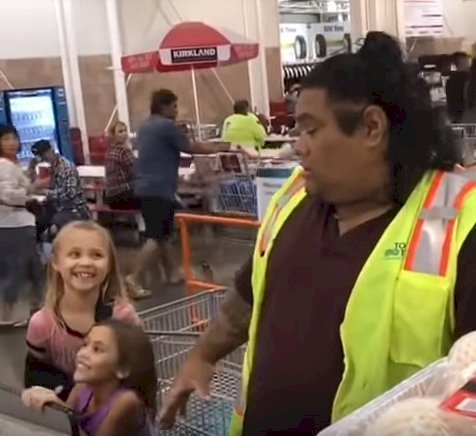 MAKING THE REAL-LIFE MAUI A OAHU LANDMARK
Since the video was posted on YouTube, children from all over Oahu have been flocking to the Costco in the hopes of meeting the real-life Maui and hearing his signature yell "Chee Hoo!"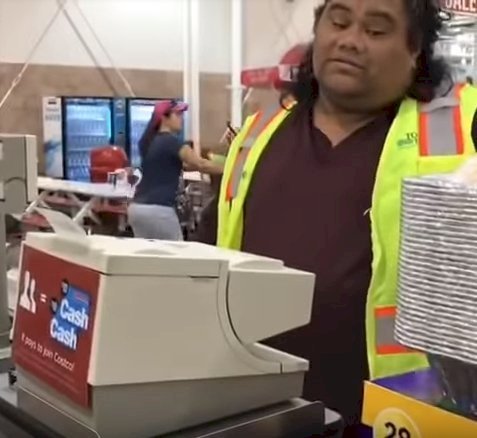 MILLIONS WATCHED THE VIDEO AND COMMENTED
To Rivera's astonishment her video garnered over 5 million views and hundreds of comments, some from people who had gone to Costco to meet Va'ana:
"There were pictures posted in the comments of other kids who have pointed him out in Costco and he was nice enough to take pictures with them as well."
The search for the real-life Moana is still on, and Ryley and Rylyn are keeping their eyes peeled.
Read more on Twitter Amomama USA.
ARE SOME ANIMATION CHARACTERS "REAL" PEOPLE?
What comes first? The chicken or the egg? Are some of animation's best-loved characters based on real people?
Everyone's favorite mermaid Ariel from "The Little Mermaid" was based on sketches of animator Glen Keane's wife. The final character design was based on actress Alyssa Milano who was 16 when the movie was launched.
Betty Boop was created in the 30s and was based on the pretty American singer and musician Helen Kane. Kane ended up suing the creators of the cartoon and lost.
Snow White was based on the features and movements of actress Marge Champion. At that time, the animators filmed live actors, then animated over their movements. 
Do any of them look as much like the characters they inspired as William Va'ana looks like Maui?