Terrifying moment family's dog accidentally started kitchen fire after turning on the stove (video)
Footage from a surveillance camera inside a home in Detroit shows the terrifying moment a dog accidentally turns on the stove, starting a kitchen fire that could have ended in tragedy for the four-legged and it's owner's house.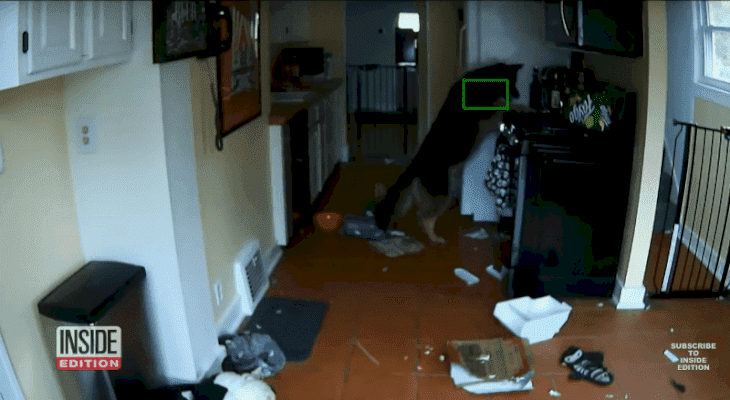 We've all heard of "child-proofing" our houses, but pet owner might want to start "pet-proofing" their houses to avoid any accident that might affect their beloved furry friends and their belongings. At least this dad of two dogs from Detroit must consider it.
Matthew Ruffino shared footage that shows the moment in which his German shepherd, Dahlia, jumps on the kitchen, probably searching for food, and accidentally switched on the gas burner, starting a fire on the stove.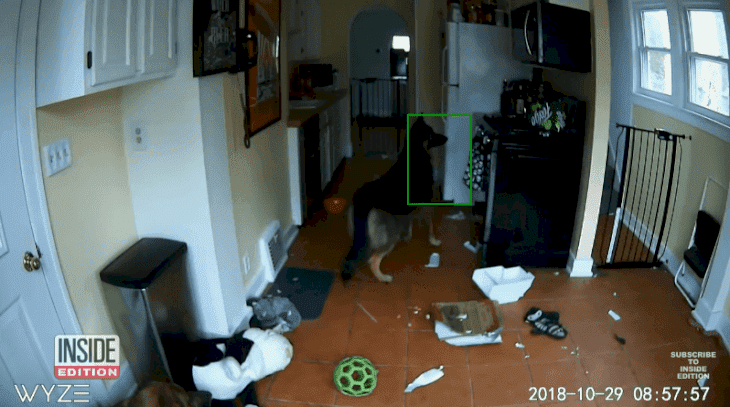 A second dog, Hendrix, watches from the corner as a case of soda on top of the stove catches fire. The frightened animals cower on the other side of the kitchen, and soon, a soda can explodes, causing a massive blast that puts the dog on alert.
As a second can explodes and sprays soda all over the place, Dahlia can be seen trying to escape from the scene. According to Inside Edition, the pets were able to leave the kitchen through one of the gates and luckily, the fire ceased before causing bigger damage.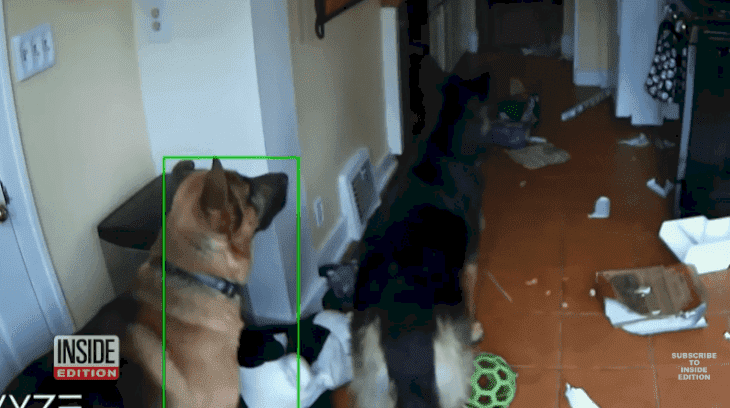 After Ruffino found the mess and checked the security footage, he couldn't believe what had happened and how dangerous it was.
"I've never known of a dog being able to start a stove like that," he told Inside Edition. "So after actually seeing her nose turn it on, I was blown away. I've never seen anything like that before."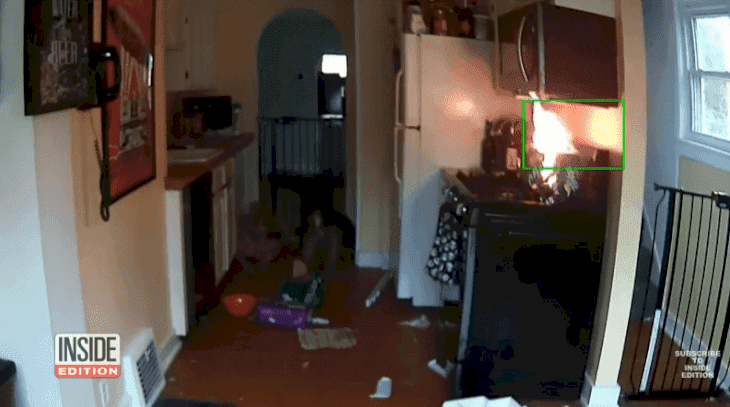 Unfortunately, Dahlia is not the first dog that starts a kitchen fire unintentionally. According to reports from the National Fire Protection Association, about 1,000 fires are started by pets each year.
Veterinarian Dr. Jeff Werber suggests pet owners install safety knob covers on the stove or remove the knobs completely while being away from home.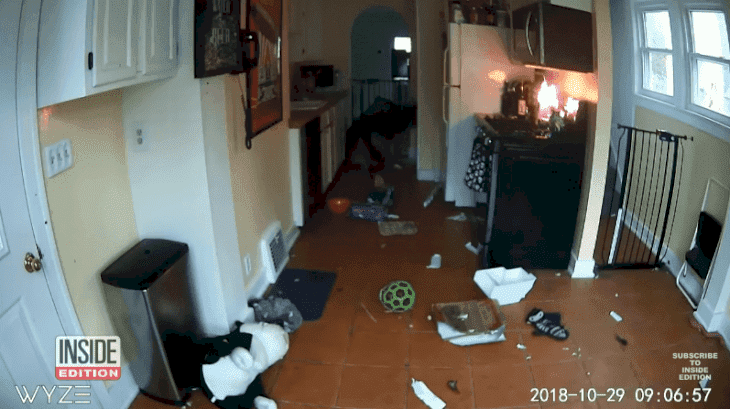 Lisa Peterson, from the American Kennel Club, states:
"Simple preventative measures, such as flameless candles and stove knob covers, can mean the difference between life and death for your four-legged friends. Planning for unexpected emergencies like home fires and taking these precautions are an integral part of responsible pet ownership."
Making sure your pet is safe even when they're alone is your responsibility. The AKC also suggests leaving pets in areas where they're not likely to start a fire and to keep them near doors of windows in case firefighters have to save from another fire source.