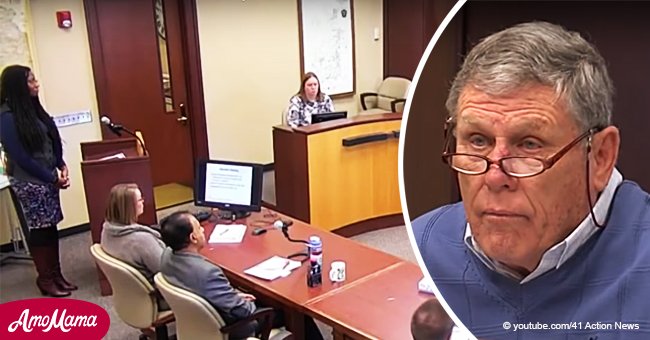 Kansas official draws backlash for telling black woman he's part of 'master race'
An official from Leavenworth County, Kansas, has been receiving backlash after he made controversial comments addressing an African-American woman.
Commissioner Louis Klemp allegedly made the inappropriate remark during a public commissioner meeting.
According to reports, Klemp said to the woman, "I don't want to think I'm picking on you because we're part of the master race, OK."
Klemp, a white man, was not elected to his position, but he was appointed by the Republican committee.
Follow us on Twitter at AmoMama USA for more details and updates.
After the controversial comment surfaced, people suggested that Klemp's words were "insensitive" and "racist."
"You know you got a gap in your teeth, you're the master race. Don't ever forget that," Klemp allegedly said.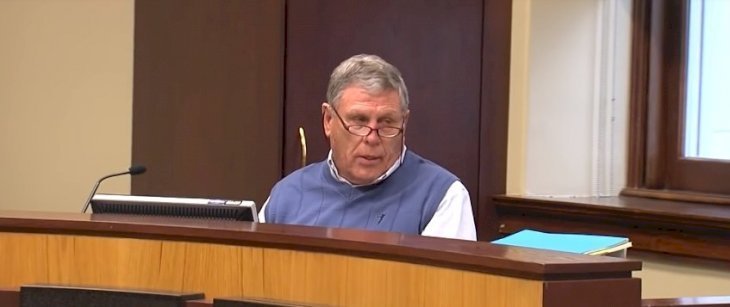 Source: YouTube/ 41 Action News
The African-American woman expressed her wishes to not be included in the story. She was said to be at the meeting to represent a landscape and architectural firm.
Commissioner Bob Holland weighed in on the controversy and said that Klemp's comments should not have been said during the meeting.
He said, "What's this master race. None of us are master race. We're all American and we're all human beings."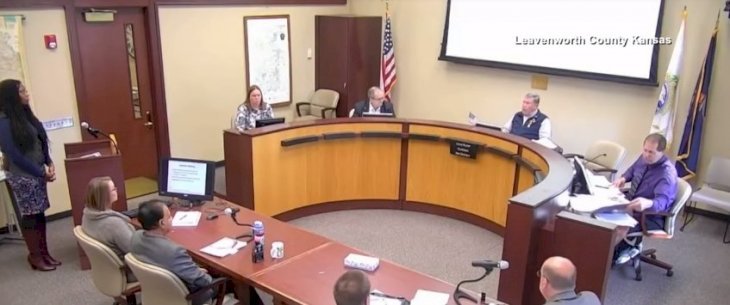 Source: YouTube/ 41 Action News
This wouldn't be the first time that Holland criticized Klemp for his comments. In 2017, during the commission's voting to approve county holidays, Klemp supposedly made bigoted remarks.
He said at the time: "Not everybody does them all because you know we have Robert E Lee. Oh, God Robert E Lee wonderful part of history."
On top of that, he also made a comment about his ancestors and slaves. Klemp said, "I'm going to be honest with you. My great-great-grandfather had a slave."

Source: Twitter/ The Hill
Following the most recent controversy involving Klemp, Holland demanded him to file a resignation.
"I think he is a racist myself. I do. I think he owes an apology to that woman. I think he owes an apology to the whole commission and the county," exclaimed Holland.
As for Leavenworth Mayor Mark Preisinger, he and the other city commissioners reacted towards Klemp's remarks during a special meeting.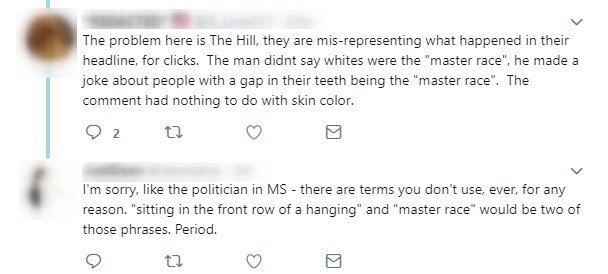 Source: Twitter/ The Hill
He said, "Such behavior and treatment has no place in the Leavenworth community. It is never justified and should never be allowed."
While the city does not have the authority to take Klemp out of his position, they are making efforts and calling for his resignation.
In another story, a mayoral intern from the University of Houston was fired from her job after she was reported to make racist comments. She also reportedly bullied people online.
Please fill in your e-mail so we can share with you our top stories!