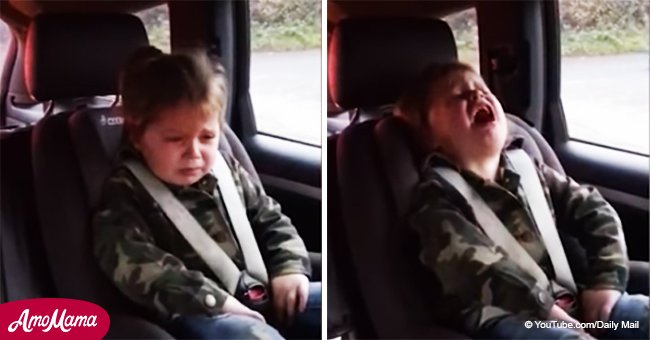 Little girl told to play 'angel' not 'Spiderman,' and her reaction is hilarious
Little Darcy threw a tantrum after she was told to play an angel, not Spiderman, in her school nativity.
A video posted to YouTube shows the toddler's meltdown while strapped to her seat inside the car.
Darcy Raine Cheshire, a fan of Spiderman, wanted to dress up like her favorite superhero for the traditional Christmas event. to Her mother, Heather, 37, can be heard patiently explaining that Spiderman is not in the Bible.
"It's the story of baby Jesus," she says.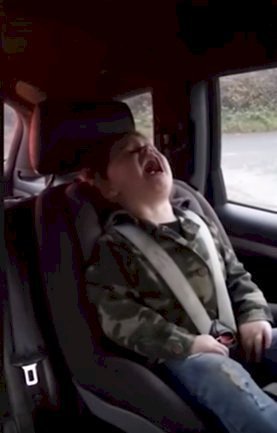 Source: Daily Mail
Follow us on our Twitter account, @amomama_usa, to learn more and scroll down to watch the video below.
SHE 'HATES' BABY JESUS
Darcy furiously replies: "I don't like baby Jesus. Because I hate baby Jesus. I don't like angels!"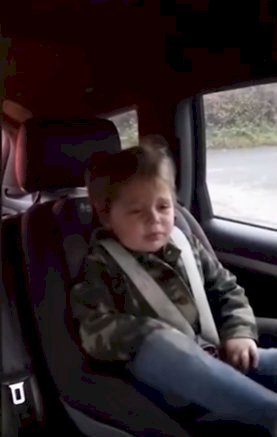 Source: Daily Mail
She was crying when her mother picked her up from pre-school, Hambleton Primary Academy. She and her classmates had been told that they would be playing angels in the school nativity.
With four older brothers, it comes as no surprise that Darcy would fall in love with a superhero like Spiderman.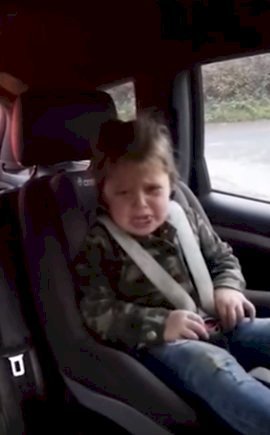 Source: Daily Mail
Darcy's parents made sure to capture Darcy's reaction and later showed it to the teachers at school. The teachers were left with no choice but to give the toddler what she wanted.
Not only was Darcy able to wear her Spiderman costume during the nativity play, she was also given a line. During the nativity, she told baby Jesus: "You should be brave like Batman."
VERY STRONG-MINDED
Darcy's father, Aaron, attested to her unusual personality.
"She comes out with the funniest things," he said. "She can be very loud and she's very funny. She is very strong minded for a child of her age. The things she comes out with, sometimes she's more like an 18-year-old."
Another child's tantrum also went viral earlier, but for a different reason. Her father, who also captured the toddler's meltdown, ended up teaching other parents a lesson.
Terrel Crawford wanted to teach his three-year-old a vital lesson after she threw a tantrum in Walmart. In the process, he was educating parents across the world and becoming an internet sensation.
"Are you done?" he asked his wailing daughter in the parking lot. "You gonna listen to the story and stop whining?"
The father then launched into a heart-to-heart discussion with his little girl, scolding her and explaining the reason for his action.
"We're not going back in the store until you stop with your mess. If we go back in the store and you do it again, we're coming back out here to sit it out, and I ain't moving until I wanna move."
Ari finally calmed down and was allowed back into Walmart by her father who carried his little girl affectionately.
Please fill in your e-mail so we can share with you our top stories!