Girl, 13, missing from Sheridan Park
A wonderful update as 13-year-old Lashia who disappeared on Saturday has been found!
On Saturday in Chicago 13-year-old Lashia disappeared and police urgently sought information.
Girl, 13, missing from Sheridan Park https://t.co/R6vrQMJvmS #Chicago

— Sun-Times Breaking (@CSTbreaking) November 19, 2018
Lashia Wells is a 13-year-old girl who went missing on Saturday. According to the Chicago police, Lashia went missing from the Sheridan Park neighborhood and last seen in the 4400 block of North Magnolia Avenue. 
Lashia wore a red jogging suit with a purple and blue 'The North Face' jacket when last seen. She is described as a 5ft. 2 inches black girl with long black hair and dark brown eyes, and weighing around 120 pounds.
Girl, 13, missing from Sheridan Park: https://t.co/hDFgtumKHn pic.twitter.com/Jj8UZzs5ro

— ABC 7 Chicago (@ABC7Chicago) November 19, 2018
The police asked that anyone with information contact them immediately. Police said on Monday evening that she had been located.
Read more on our Twitter account @amomama_usa.
Praying for safe return

— Nagfan (@Nagfan4) November 19, 2018
Police are also looking for 2-year-old Hazana last seen in Gabbard Park on October 28. Hazana is about three feet tall with weight around 28 pounds. She has black hair with brown eyes and a dark-colored birthmark on her left foot's big toe.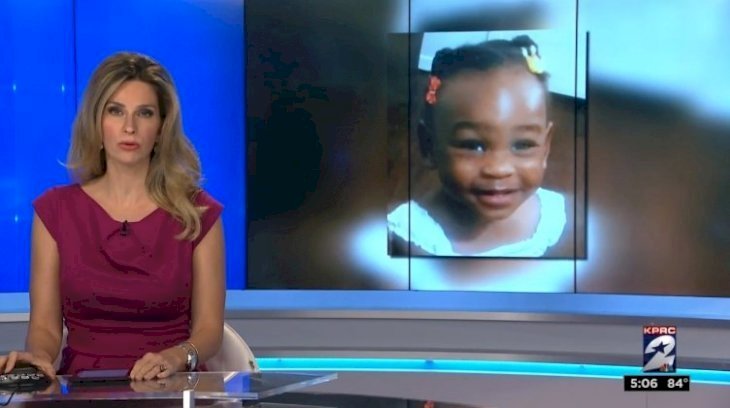 She wore a black long-sleeved shirt with 'Girl Squad' written on the front, cream-colored ruffled pants with a green jacket and pink socks with sneakers.
Hazana's mother, Tiaundra Kae Christon, reported her little girl missing at 9:20 am on Sunday. After returning from fetching a bottle in the car, Tiaundra found the stroller empty. Nearby fishermen helped her look for her daughter and heard as she panicked on the phone.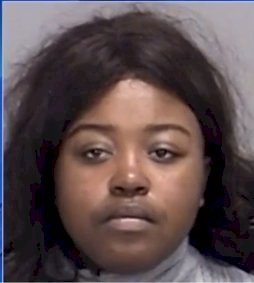 The missing girl's father, Tabodrick Anderson wants his little girl back. He mentioned how she had recently been shirking her responsibilities after their break up and said:
"She started pushing off my daughter on me a lot more. She started disappearing, leaving my daughter with me for weeks."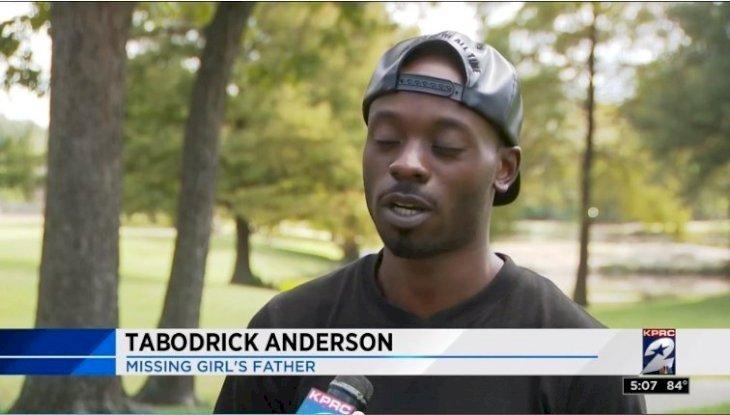 Police found Tiaundra's accounts of what happened to be inaccurate and arrested her on October 29 for child endangerment/ abandonment and filing a false report. 
The public is urged to call the College Station Police Department at (979) 764-3600 with any information regarding the young toddler's whereabouts.
Similarly, there is an active Amer Alert out for 13-year-old Hania Noelia Aguilar. She has long black hair and brown eyes and weighs about 120 pounds.
The Lumberton PD & the FBI ask for continued assistance to locate 13-year-old Hania Noelia Aguilar. The public helped to locate the stolen SUV. We appreciate your support & once again ask you to call us with information. See the latest info here>https://t.co/68hIRRbj6d pic.twitter.com/bd5LEk29dw

— FBI Charlotte (@FBICharlotte) November 12, 2018
Hania disappeared two weeks ago around 7 am on November 5, at the Rosewood Mobile Home Park off East Elizabethtown Road in Lumberton, North Carolina, while she waited to go to school.
A reward of $25,000 for information regarding Hania's disappearance from the FBI together with another $5,000 from Gov. Roy Cooper is offered. Lumberton Police Chief Michael McNeill said they are working hard to find Hania.
The FBI said Saturday that agents are conducting searches on foot and using drones as part of the search for Hania Noelia Aguilar. https://t.co/uuzcXuidiA

— WSOCTV (@wsoctv) November 17, 2018