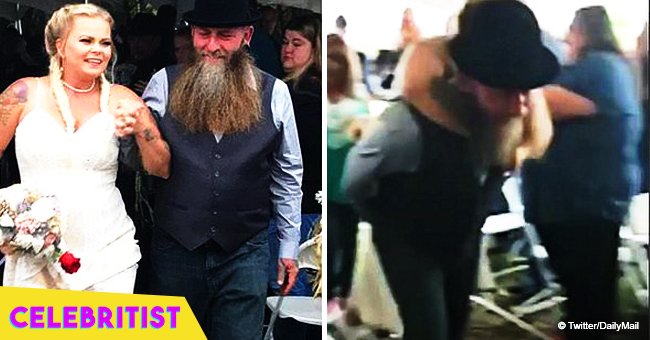 Heartwarming video of Texas groom carrying bride on his back down a muddy aisle went viral

A bride and groom proved they could weather any storm when the groom carried his bride along a muddy aisle on their wedding day.
Twiz and Nicole didn't realize a storm would be looming in their horizon when they planned their wedding two years ago. So on the day they tied the knot, they weren't prepared for the aftermath of a tornado that hit their property in Hill County, Alvarado where they intended to marry.
A STORMY FORECAST
The couple learned close to their wedding date that the forecast would be rainy and there was no turning back from their plans. To prepare for it, they rented a tent so the bride had a dry aisle to walk on.
CARRYING HER THROUGH THE STORM
Nicole said she didn't realize the extent of the rain until she stepped out of the limo to meet her groom. The path she was supposed to walk on was filled with mud.
Luckily for Nicole, her husband-to-be stepped in and whisked her up on his back to carry her across the aisle. The piggyback scene turned out to be a sweet moment which was caught on video and has now touched the hearts of many.
GROOM IN SHINING ARMOR
Nicole later learned that prior to the ceremony, friends tried to clean up the area, scooping water out of the aisle to allow ladies to pass through it without getting too wet. She was grateful to her husband for coming to her rescue and sweeping her off her feet.
"My heart almost burst out of my chest," Nicole said. "He's always been my best friend and he's always rescued me in so many ways but that day and that moment he was truly my knight in shining armor, my hero."
At the end of the ceremony, Nicole decided to embrace the mud and walk barefoot down the aisle as a married woman. Despite everything, the couple feels blessed to have celebrated the occasion surrounded by friends and family.
The Stanleys were reportedly jetting off to New Orleans for their honeymoon where they hoped the weather would be more cooperative.
CHANGING VENUE ON THEIR WEDDING DAY
Meanwhile, another bride almost had a wet wedding if not for a stranger who made her a surprising offer. Dulce Gonzalez was in tears when she watched the storm unravel on her wedding day. She planned a picturesque beach wedding along the coastline when thunder and lightning struck the day. As she anticipated in frustration a ruined wedding while inside her wedding car, a stranger approached her and brought sunlight to her gloomy day. The woman, Cynthia Strunk who'd been observing the preparations for Dulce's wedding offered to hold the wedding in her home. The sweet gesture was all Dulce needed to cry in relief. In ten minutes, Cynthia had her home ready to host the wedding. She even made the effort of preparing it in the way she imagined her daughter's wedding would be.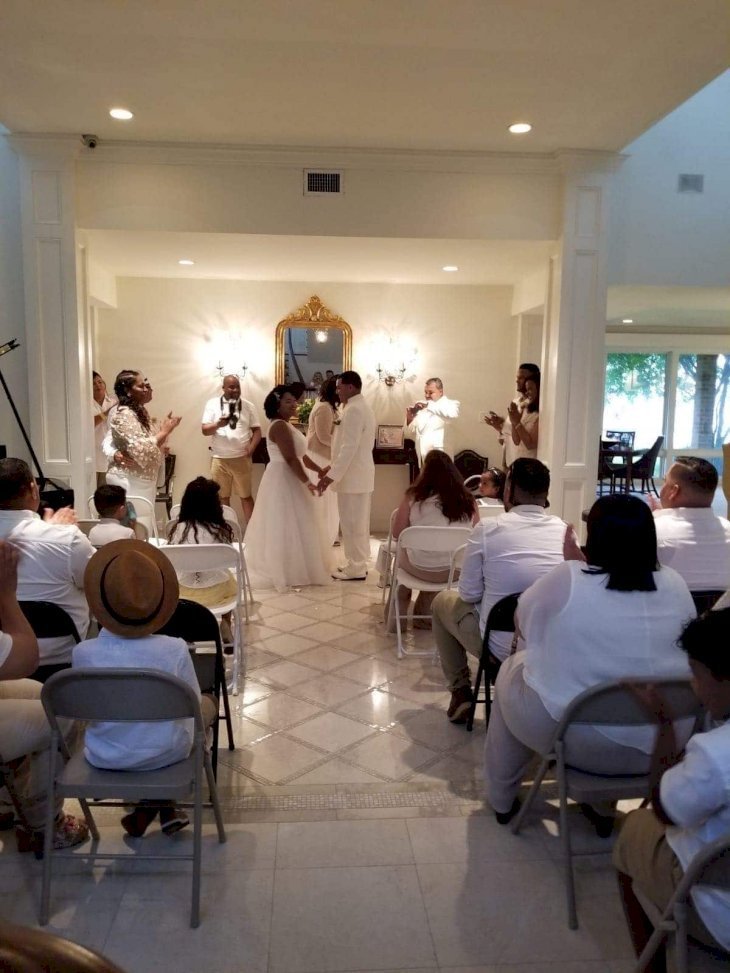 Source: Dulce Gonzalez
The wedding turned out to be beautiful despite its relocation. Dulce and her family thanked the Strunks for their kindness and even visited them again another time. They are now all friends and quite popular online after Cynthia's recount of the story went viral on Facebook.
Please fill in your e-mail so we can share with you our top stories!