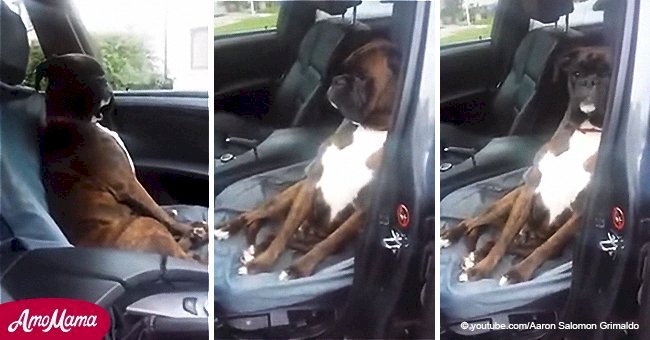 Offended dog refused to make eye contact when his owner lied about a trip to the vet
A trip to the vet is never a fun experience for any pet. This dog decided that his owner was to blame and refused to get out of the car once they arrived.
Aaron Saloman Grimaldo learned the hard way that he was in the dog box so to speak after he lied to his boxer about where they were going. The dog did not agree to a trip to vet.
Grimaldo uploaded the video to YouTube three years ago, and it has accumulated nearly a million views, 8,000 likes and more than 400 comments since then.
The video has delighted netizens from all over the world, and we dare you to watch it without laughing. For more adorable videos, follow our Twitter page, @amomama_usa.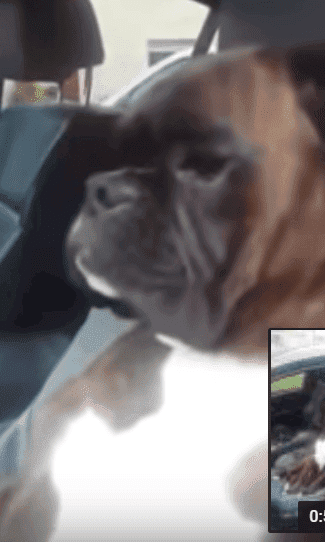 Source: YouTube/Aaron Salomon Grimaldo
One can just imagine the poor pooch being excited about leaving on a car trip - an adventure! - with his human, only to see the veterinary building looming in the distance
Grimaldo explained that his dog applied the 'ice law' and tried to avoid eye contact, apart from the looks of betrayal and disdain he received.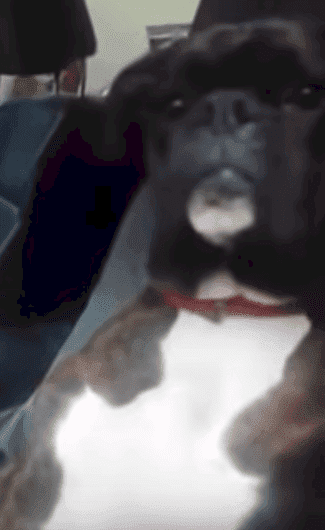 Source: YouTube/Aaron Salomon Grimaldo
In the video's description box, he simply wrote 'very funny.' And indeed it was! Despite Grimando's attempts, the dog refused to get out of the car and remained in the passenger seat.
Grimaldo even walked to the passenger, hoping that would help but to no avail. The boxer just stared at him as if to say: "I will never trust you again," before turning his head away.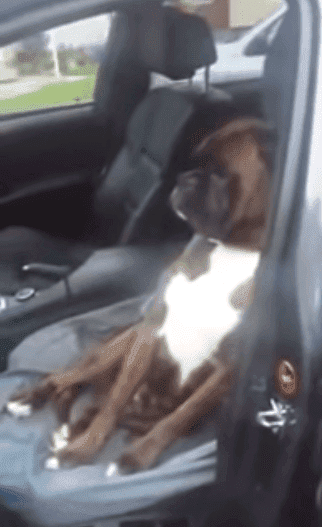 Source: YouTube/Aaron Salomon Grimaldo
YouTube user Virginia Caitano said Grimaldo should have known he was going to be in trouble and added that the dog probably wished he could drive a car to get as far away from the vet as possible
Estefania said she has two boxers and added that while they are lovable pets, they do tend to ignore you when they are upset.
Mercy witnessed something similar, saying her friend's dog was happy when they left the house, but the moment he saw the vet's office, he sat down in the middle of the street and refused to budge!
Daily Mail shared an adorable complication of dogs in similar situations. One thing is for sure: a trip to the vet is not how your four-legged friend would like to spend his day.
Please fill in your e-mail so we can share with you our top stories!