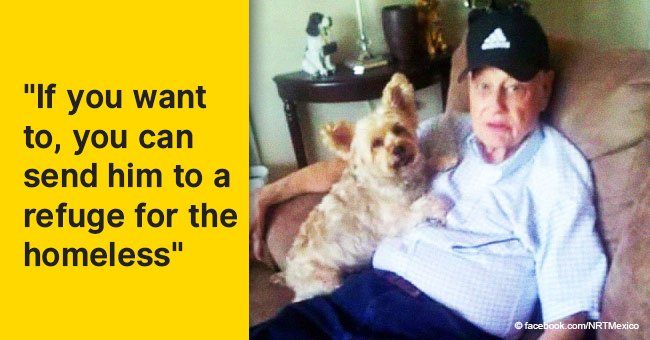 Elderly man with Alzheimer's disease found abandoned at airport by daughter and estranged wife
Jerry Ellingsen was found alone and not knowing where he was or even whom he was in the middle of the organized chaos at Denver's airport. The man, police later found out, had been abandoned by his family.
Every year hundreds of patients with Alzheimer are left to their own devices by family members that had "enough" of them. They hit a wall in dealing with their sick loved ones, and not knowing what do, they prefer to take them to a nursing home, or sending them to another family member.
But in Ellingsen's case, no one wanted to take care of him.
"If you need to drop my dad at a homeless shelter, it's fine. I just want him to have a roof over his head. Please."
STRANDED IN AN AIRPORT
An employee from United Airlines found Jerry standing alone with a dog on his arms near the exit door outside the ticket counter. She called the police and explained the situation, telling them she believed Jerry had Alzheimer.
When asked by officers, the man had no idea where he was or why he was there. Police tracked down the woman who had checked him into his flight: his daughter, Pamela Roth.
After being contacted by United, Pamela reportedly said that she was "done with her father," and that she didn't want to be contacted again.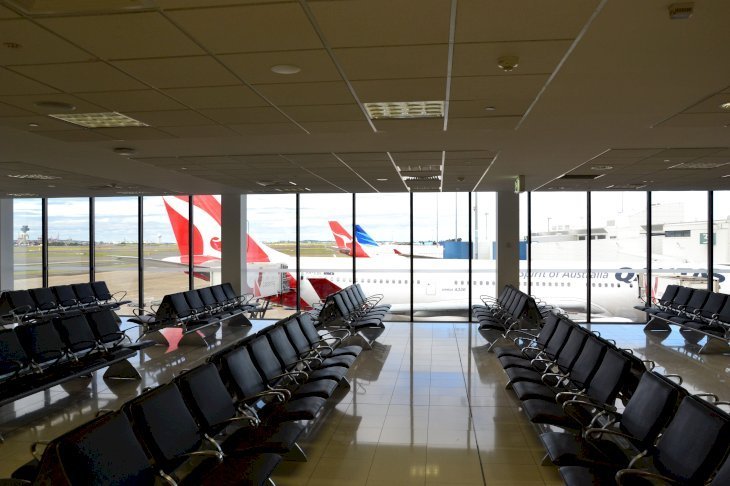 Source: Wikimedia Commons
An investigation later revealed that, when Pamela put her father on a flight to Denver, she intended his wife, Jackie Ellingsen of Highlands Ranch to pick him up. But Jackie never showed up.
"I have no use for him. I mean a man that wants to kill me, come on. I don't want to live with him," Jackie said to a Denver police detective during a recorded phone call and shared a text message she had received from Pamela that read:
"If you need to drop my dad at a homeless shelter, it's fine. I just want him to have a roof over his head. Please."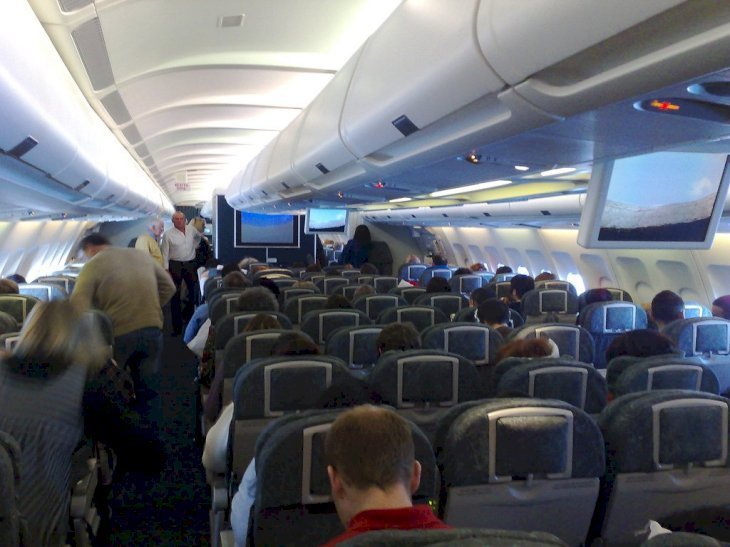 Source: Flickr
THE IRONY OF THE SITUATION
Not knowing what else to do, police ended up taking Jerry to the University of Colorado Hospital. There, he spent six months before being transferred to another facility, but privacy laws prohibit hospital officials from releasing information about where he went.
Jerry's sister, Kari McConnell, who lives in Michigan and had taken care of her brother for some time, said she was shocked to hear the news and expressed how disappointed and angry she was at Pamela's actions. "I'm disappointed that somebody can even be that low to do that to their father," she said.
9NEWS reached out to Jerry's daughter and even visited her home in Florida, wanting to understand what had driven her to dump her father like that, but she refused to comment. The news site ended up tracking Pamela at her work and was surprised to found out that she works for a company that specializes in senior home care.
Judy Ellingsen, Jerry's sister-in-law, didn't overlook the irony of the situation. "Under the circumstance and what's her line of work with the elderly, she should be punished," she said. "I'm sorry. Nobody does that to anybody."
ABANDONED AT-RISK ADULTS IN NUMBERS
According to a survey conducted by 9NEWS on 19 metro area hospitals in Denver, there were 113 at-risk adults were stuck in the system back in September. Among them, 30 percent had mental health issues like Alzheimer's and dementia. Most of the stranded people were men over 40 years old, and the longest stay among them was 577 days.
What's worse, is that hospitals often end up covering the costs, which can rack up to $2,500 per day, per patient. Eventually, the financial burden is passed to consumers and taxpayers if the hospital is government-owned and operated.
Going back to Jerry's case, Denver police handed documents to the Lee County Sheriff's Office in Florida hoping to raise a case of elderly abuse case against his daughter Pamela.
Unfortunately, prosecutors didn't press charges, describing the case a "legally insufficient."
Please fill in your e-mail so we can share with you our top stories!