14 and 15-year-old boys accused of taking a plane for a joyride on Thanksgiving
Two teenage boys in Utah are held in custody after they stole, flew and landed a small plane at Vernal Regional Airport on Thanksgiving day.
The boys stole the plane from a private airstrip some 170 miles southeast of Salt Lake City according to the Uintah County Sheriff's Office.
Police said the two teens aged 14 and 15,  went to stay with friends near Jensen, Utah close to the Colorado state line after leaving a group home earlier in the week.
On Thursday, November 22, the boys stole a tractor which they drove to the private airstrip not far from Jensen. They took a single-engine airplane and flew around before landing it at the airport. In a news release by the Uintah County Sheriff's Office they said:
"The plane was witnessed flying very low along US-40 near Gusher, Uintah County, about 32 miles west of Jensen. Based on information obtained by investigators, the teens mentioned flying back towards the Wasatch Front, but decided not to and returned to Vernal where they landed at the airport."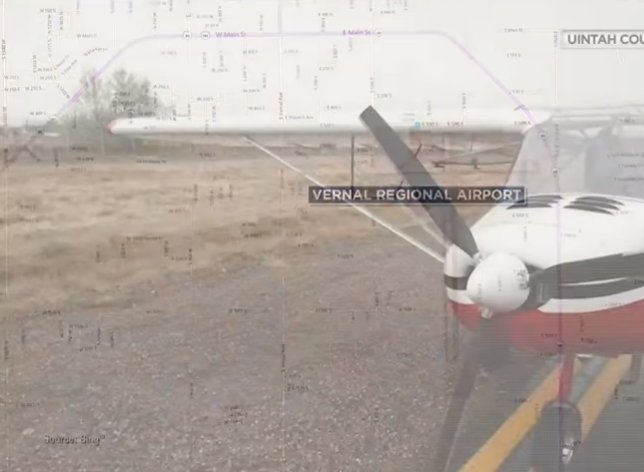 The two boys are held at the Split Mountain Youth Detention Center on various charges. It is not hard to imagine why they would be facing multiple charges after the stunt they pulled. It is a serious matter and endangered many lives.
Read more on our Twitter account @amomama_usa.
Being able to gain access to a plane, taxi it to the runway, and taking off by people who do not even know how to fly planes causes so many questions. 

A similar situation preceded the one with the two Utah boys On August 10. A 29-year-old employee named Richard B. Russell stole a Bombardier Dash 8 Q400 turboprop at the Seattle-Tacoma International Airport where he crashed it into Ketron Island in Puget Sound and hour and fifteen minutes later.
Man Who Stole and Crashed Plane Near Seattle Identified Richard B. Russell, a ground service agent at the Seattle-Tacoma Airport, flew a turboprop aircraft for nearly an hour over Puget Sound. https://t.co/YOU4aIG3I3

— Jen Betty (@JenBettypd) August 11, 2018
It shocked family, friends, and coworkers as he was well liked with no pre-warning of his mental state. Audio released of Richard's conversation with an air traffic controller suggests he struggled with mental health issues as he would say things like, "I really wasn't planning on landing it."
Richard was a ground service employee for Horizon Air, so he knew his way around an airport, taxying planes was part of his job, but he did not have a pilot's license. He flew the plane around for over an hour, yet he had never sat in a pilot seat.
Richard Russell Stole a Plane in Seattle and Crashed It. How'd He Learn to Fly? - https://t.co/27quHXhDyJ -

As he flew the stolen 76-seat passenger plane above the Seattle area for nearly an hour on Friday night, Richard B. Russell was asked by an air traffic controller whet... pic.twitter.com/MoZvF0vEIW

— Trending Press News (@trendingpress1) August 13, 2018
Gary Beck, CEO of Horizon Air found his skill in handling the aircraft impressive and pulled off 'incredible maneuvers' with no prior flight experience and said:
"Commercial aircraft are complex machines. So I don't know how he achieved the experience that he did."
The reason why he stole the plane remains unclear. Hopefully, not many people would think of stealing a plane and taking it for a ride for whatever reason. A fair percentage of people are scared of flying, removing them off the list right away, with some fears of flying tied to myths.
A pilot from Jetstar, an Australian airline, Brett Manders recently addressed some myths about airlines and flights. A common one is probably the most obvious one because we have all seen it in movies.
Contrary to popular belief Brett explains that the door of an airplane cannot be opened in mid-air as he elaborates:
"The pressurization in an airplane adds hundreds of kilos of pressure each square meter of the door, so humans are not strong enough to open the doors."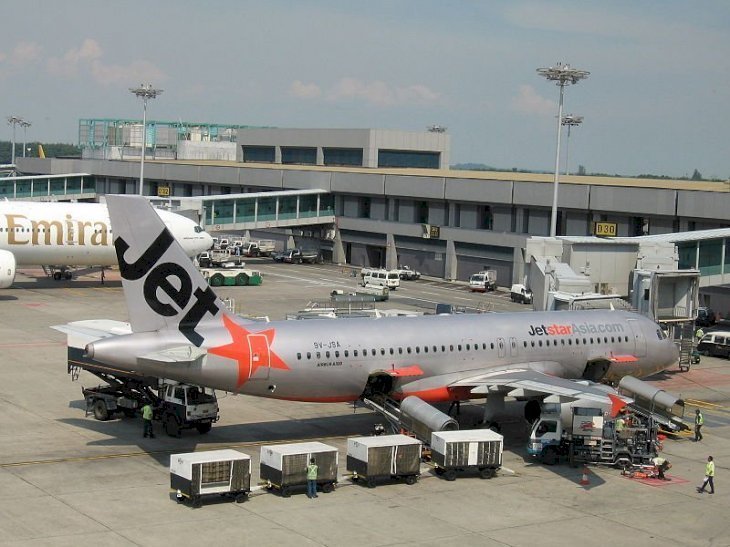 With turbulence having a reputation for being unsafe, Brett explains that passengers should not worry about that, as it's not a precursor to problems that would cause the plane to crash as he
explains
what it is:
"If you just relate turbulence to bumpy air, all it is is air with different temperatures, moving at different speeds and directions, and it's mixing."
When the announcement comes on that all devices should be in flight mode or off; it's for a reason. When devices are still within reception range and not switched off, it can cause interference with the radios on the plane, like the crackling sound you hear when a phone is close to a radio or speaker while talking.
It can not interfere with the plane's navigational system as planes are over-engineered to withstand any interference to keep matters as safe as possible, they are built to bar foreign signals. Hopefully, people that are apprehensive about flying will now have fewer things to worry about when flying.