Here's why 'Girls Just Want To Have Fun' is one of the best underrated movies
Released in the 80s, "Girls Just Want To Have Fun," is one of least talked about movies of that era. However, there are several talking points that make it a great watch even today.
Starring Sarah Jessica Parker as the main lead, the movie manages to captivate the audience with its story and performance. Still, it is not enough to make the film one of the most talked about classic movies.
But "Girls Just Want To Have Fun," is still one of the best things to come out in the '80s and the below-mentioned points stress on this, as provided by Throwbacks.
1. A CLASSIC FISH OUT OF WATER TROPE
The movie tells the story of Janey Glenn, the character played by Parker, who is forced to step out of her comfort zone after moving to a new city and a new school.
We grow along with Janey as she explores a different and fun side to her throughout the movie.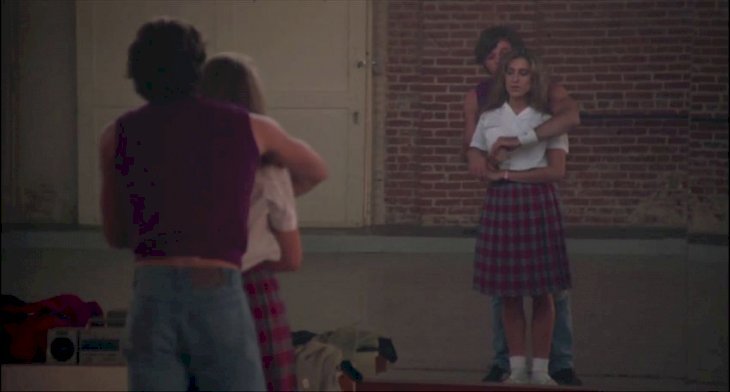 Follow us on @amomama_usa to learn more.
2. DANCING STARTS RIGHT FROM THE START
It's a classic dance movie which gives the audience what they want from the very beginning.
As soon as Janey befriends another student, Lynne Stone, played by Helen Hunt, they go an watch Dance TV at the house where Lynne has a babysitting job.
Their craze for dancing in apparent immediately.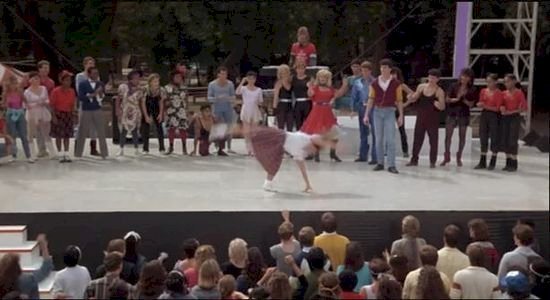 3. IT FEATURES A PERFECT DANCE COMPETITION
Any dance movie is not complete without an epic contest that stands as the ultimate trial of the contestants.
In "Girls Just Want To Have Fun," the competition is almost perfect.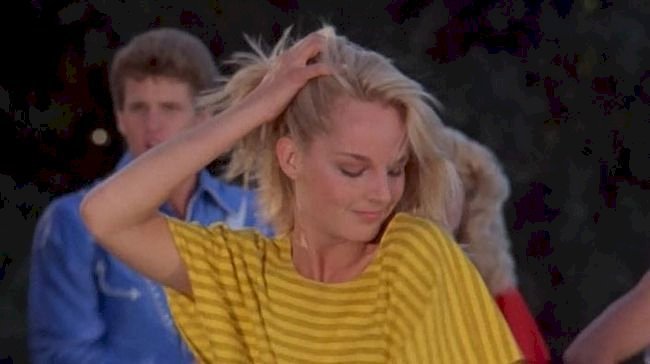 4. THE CLASSIC ODD-COUPLE-RELATIONSHIP TROPE IS A JOY TO WATCH
Janey is a well-trained perfectionist while her love interest, Jeff, is an untrained dancer, whose aloofness gets on her nerves in the beginning.
This makes for the perfect craziness of a relationship story that is a hallmark of these kinds of movies.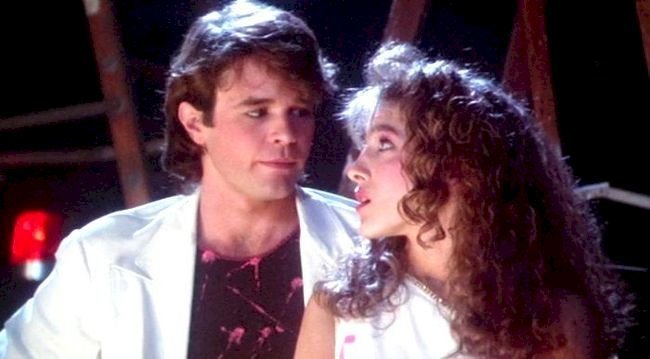 5. A GREAT SHOW OF 'GIRL POWER'
The girls are the powerhouse of the story. They prove time and again that they have got each other's back.
When one of the students, Natalie, tires to ruin Janey's chances in the competition, Lynne intervenes and helps Janey out with yet another dancing montage.
Parker mesmerized the audience with her performance in this movie and won their hearts with her beauty.
Years later, she is still making stunning appearances and flaunting her breathtaking personality.