Ivana Trump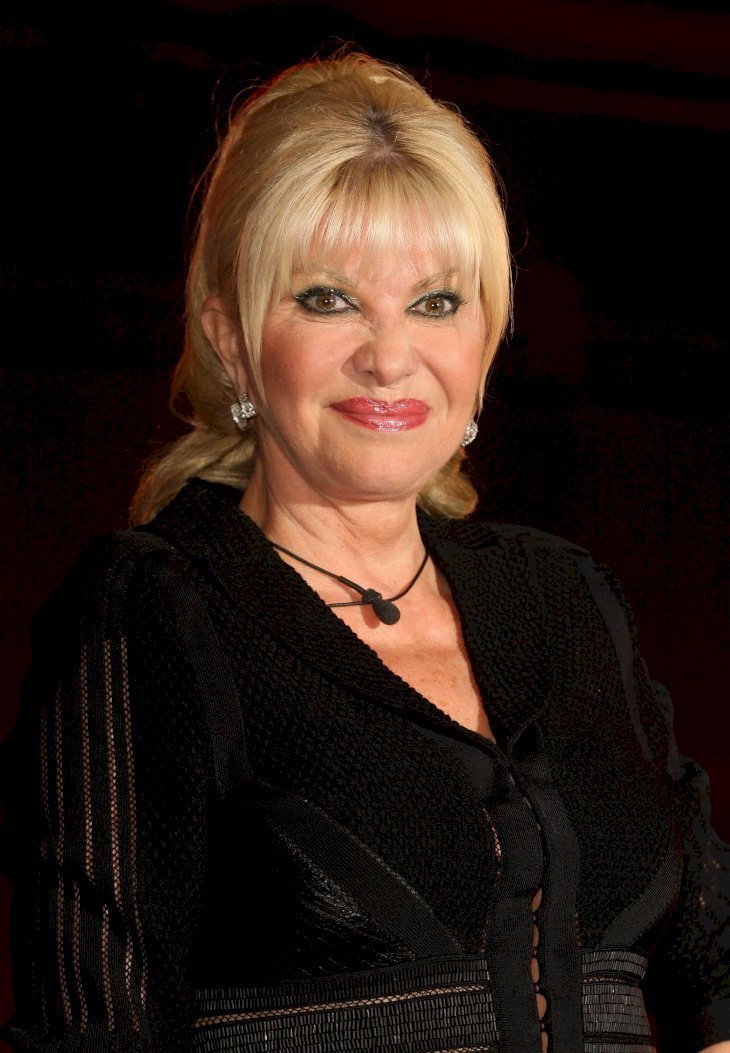 Content
| | |
| --- | --- |
| Full Name: | Ivana Marie Trump (nee Zelníčková) |
| Date of Birth: | February 20, 1949 |
| Place of birth: | Gottwaldov, Czechoslovakia |
| Zodiac Sign: | Pisces |
| Height: | 1.82m |
| Profession: | Businesswoman and former model |
| Famous As: | The ex-wife of U.S. President Donald Trump |
| Net worth: | $60 million |
| Spouse/Ex: | Alfred Winklmayr (1971-1973), Donald Trump (1977-1992), Riccardo Mazzucchelli (1995-1997), Rossano Rubicondi (2008-2009) |
| Social Media: | Facebook, Wikipedia, IMDb |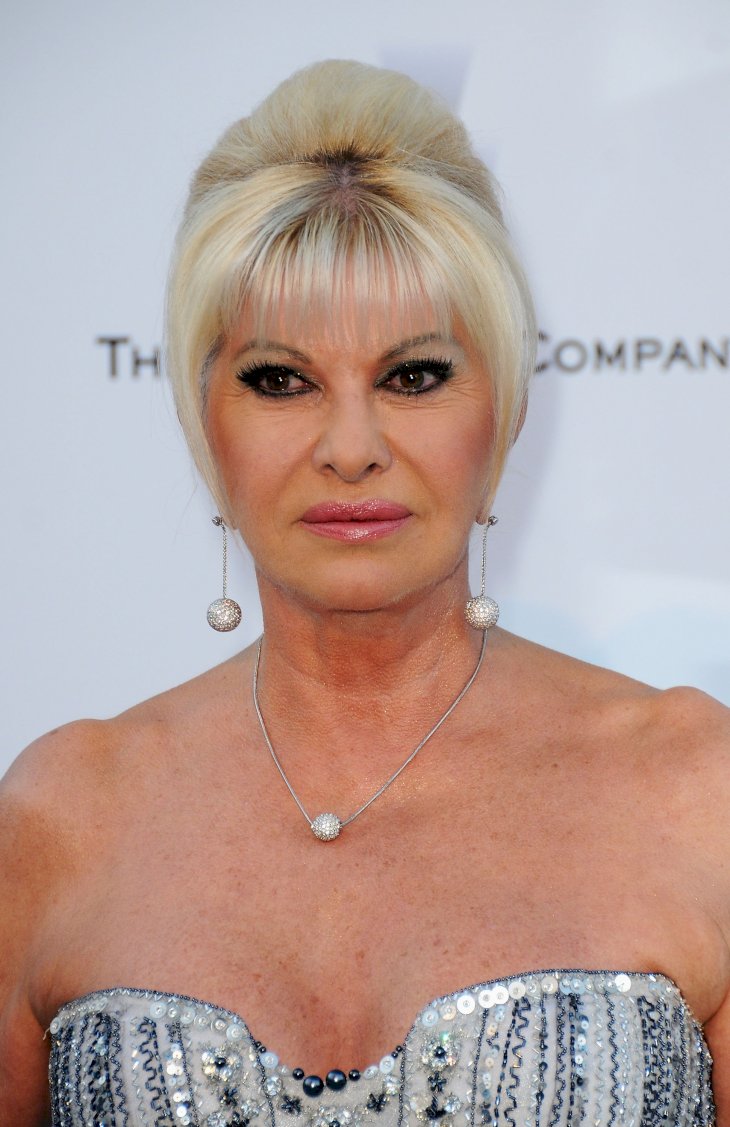 Who is Ivana Trump?
Ivana Trump is a businesswoman and former model famous for being the first and former wife of Donald Trump, the 45th President of the United States. Ivana has had four husbands, of whom President Donald Trump was her second. She also has three children, all of whom she shares with Donald Trump.
Early life
Ivana Trump (nee Zelníčková) was born on February 20, 1949, in the Moravian town formerly known as Gottwaldov, Czechoslovakia. Her father, Miloš Zelníček, was Czech, while her mother, Marie Francová was Austrian. Ivana's father observed her skiing talent when she was 13 and developed her skill from then on.
Ivana studied at the Charles University in Prague in the 1970s, and during the 1972 Winter Olympics, was selected as a substitute on the Czechoslovak ski team. However, in 1989, the Secretary-General of the Czechoslovak Olympic Committee noted that Ivana Trump was not in their records, despite many people calling to ask about her. At the age of 22, Ivana had her first marriage to Alfred Winklmayr.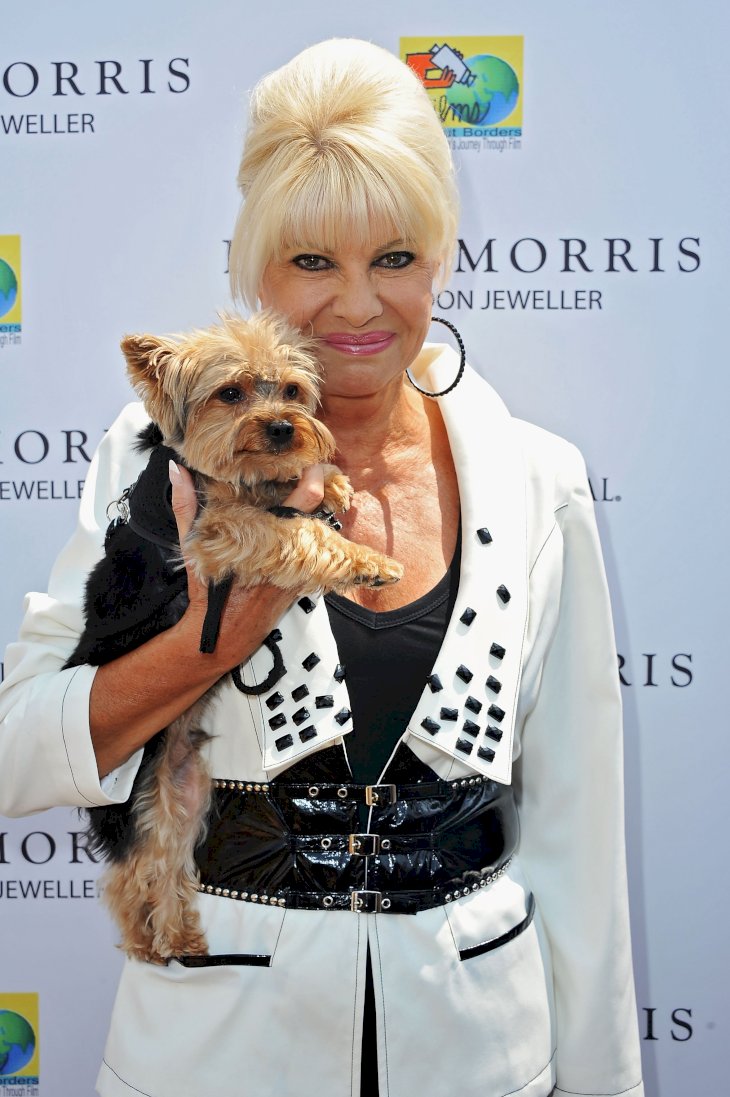 Career
In the 1970s, Ivana Trump worked as a model for some fur companies in Canada. During her marriage to Donald, she was the Vice President of Interior Design for The Trump Organization and led the creation of the Trump Tower signature design. Subsequently, Donald Trump appointed her to be president of the Trump Castle Hotel and Casino.
In 1992, after Ivana's divorce from Donald, she created various lines of clothing, jewelry, and beauty products that have been sold through television shopping channels. In 2005, she was involved in several proposed condominium projects that never materialized, including the "Ivana Las Vegas" and the "Bentley Bay" in Miami, Florida. 
Ivana is also an author. She has written novels such as "For Love Alone" (1992) and "Free To Love" (1993), as well as a 1995 self-help book, titled: "The Best is Yet to Come: Coping with Divorce and Enjoying Life Again." In 1999, Ivana launched her lifestyle magazine, "Ivana's Living in Style," and in 2017, she released an autobiography titled "Raising Trump." Ivana also reportedly declined Donald's offer to become the ambassador to the Czech Republic.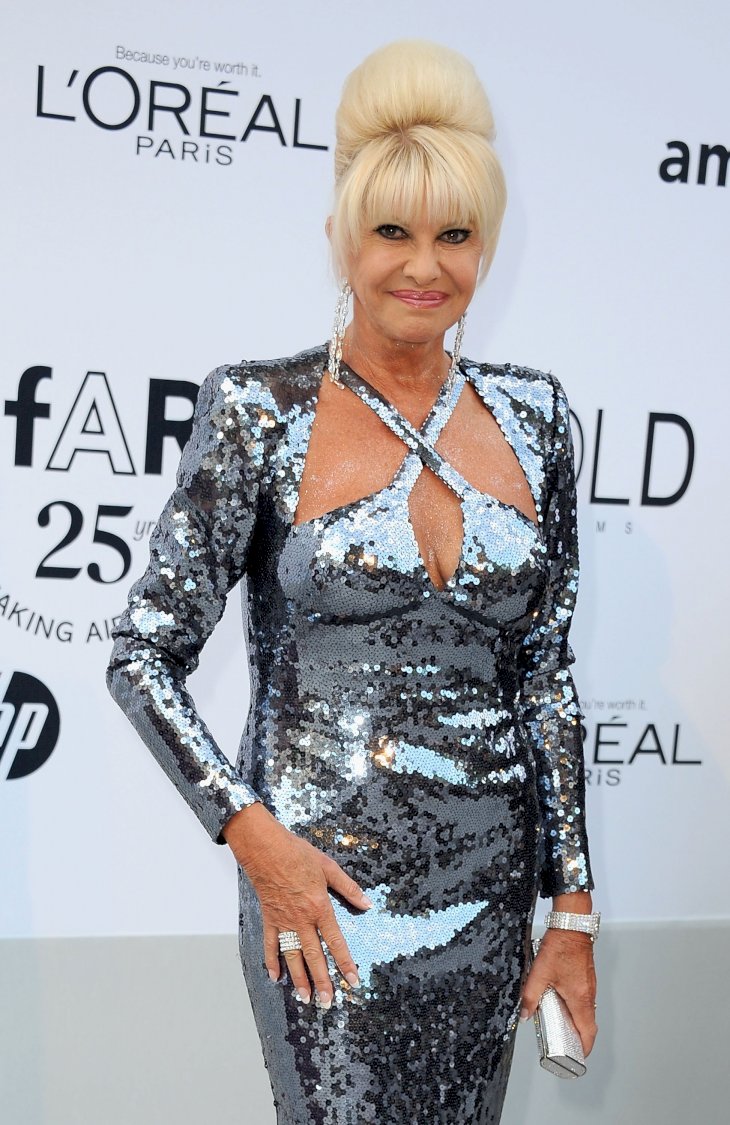 Personal life
Ivana Trump married Austrian real estate agent, Alfred Winklmayr in November 1971, as part of a plan to flee Czechoslovakia, a communist state at the time. She finally got her Austrian passport in March 1972, and her first marriage was dissolved in August 1973.
In September 1972, before the end of her first marriage, Ivana traveled to Canada to live with George Syrovatka. George and Ivana had been dating since 1967, and he also owned a ski boutique. For two years, Ivana lived with him in Montreal where she polished her English by taking night courses at McGill University.
She also worked as a model for some of Canada's top fur companies to earn extra money. Eventually, Ivana left George and relocated to New York City to promote the 1976 Summer Olympics that was being hosted in Montreal.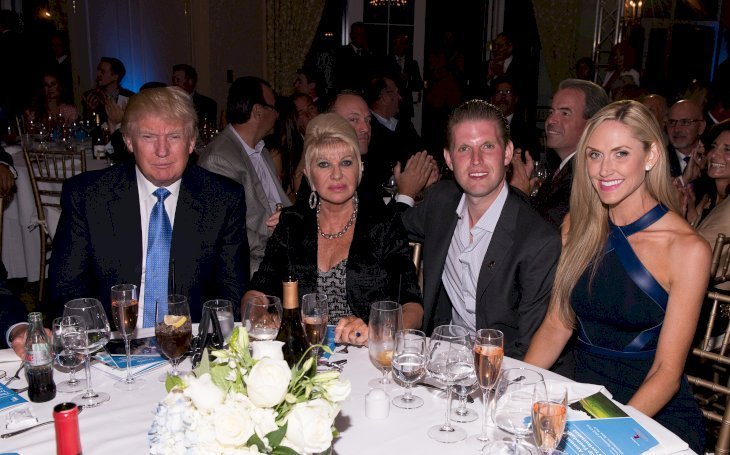 In 1976, Ivana met Donald Trump in New York, and on April 7, 1977, the pair tied the knot. Ivana welcomed the couple's first child, Donald Trump Jr., on December 31, 1977.
She had their second child, daughter Ivanka Trump, on October 30, 1981, and their last child, Eric Trump was born on January 6, 1984. Ivana became a U.S. Citizen in 1988, and in 1992, finalized her divorce from Donald.
The messy proceedings saw her accuse Donald of rape and domestic violence. Ivana's settlement from the divorce includes $14 million in cash, a penthouse apartment in New York City, and $350,000 per year in alimony.
Following the split, she founded her company, "House of Ivana," in 1993.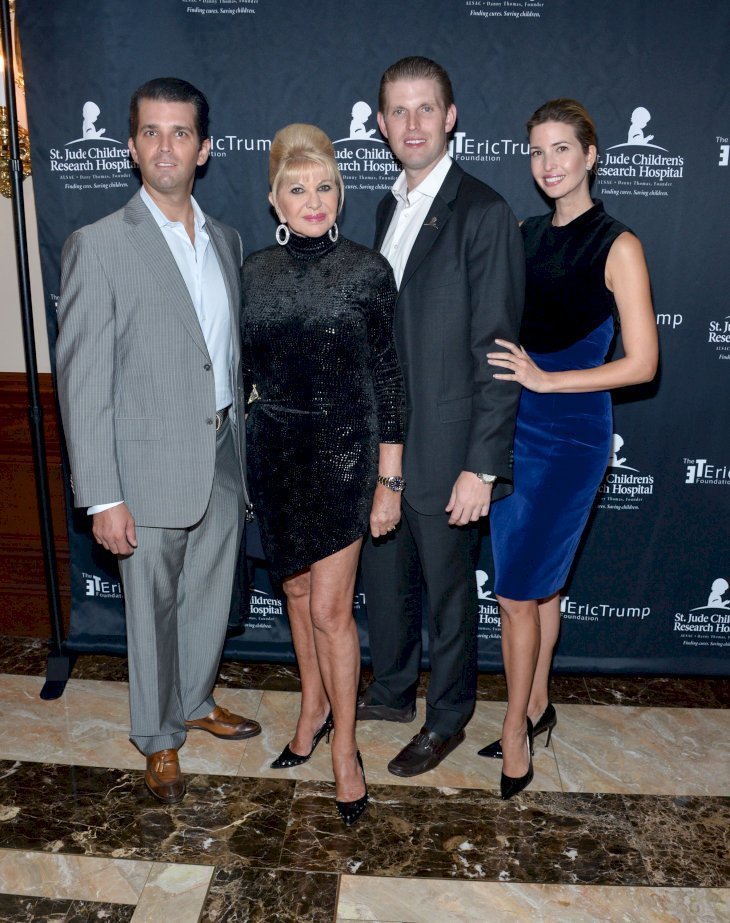 In 1995, Ivana married Riccardo Mazzucchelli. She later filed a $15 million breach of contract suit against him for violating the confidentiality clause in their prenuptial agreement. Mazzucchelli also sued Ivana and Donald for libel in 1997. The same year, Ivana began dating Roffredo Gaetani and did so for eight years until his death in 2005.
In 2008, Ivana, then 59, married Rossano Rubicondi, an Italian man 23 years younger than her. Their wedding was held at her ex-husband, Donald's estate in Mar-A-Lago, Florida. Ivana and Rossano's on-again/off-again relationship has been the subject of media speculations. In December 2009, Ivana said she had filed for divorce, but as at May 5, 2018, the couple was still spotted together. Ivana once said, "With Rossano, we adore each other. Who knows what will happen. God gave us the second chance, and we'll see."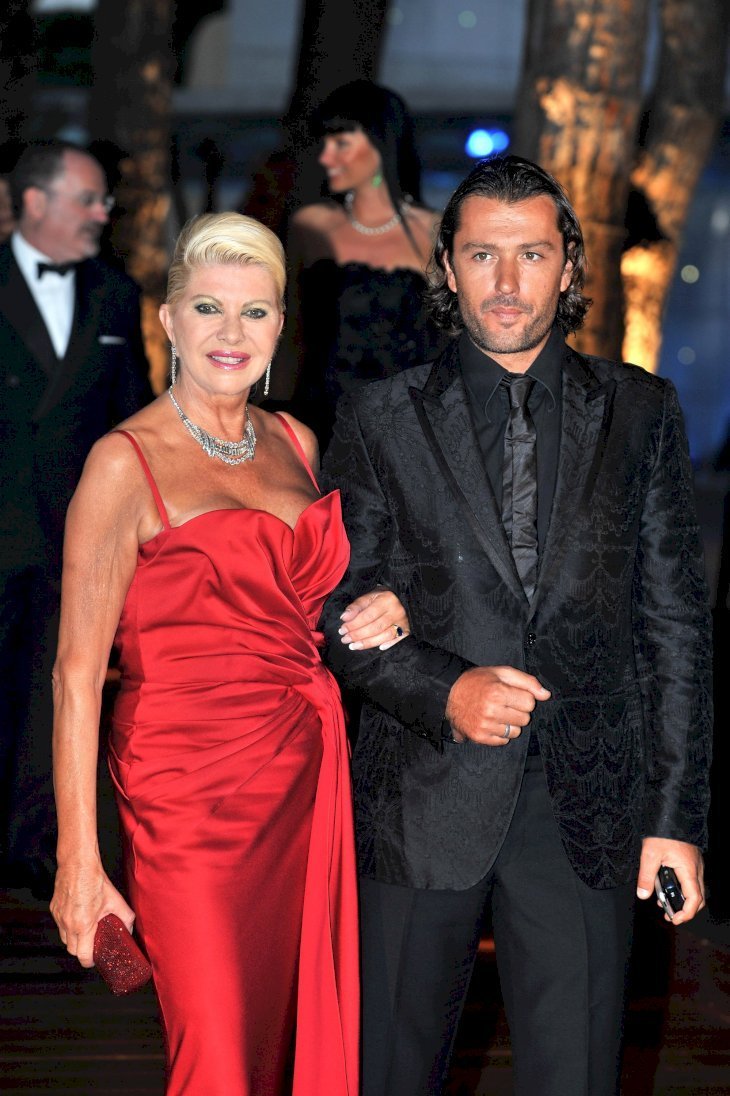 Movies/Series:
Quotes:
"Looking good is the best revenge."
"There are three things in life I really don't like: Rice pudding. Social climbers- you know, hang-ons! And the photo shoot."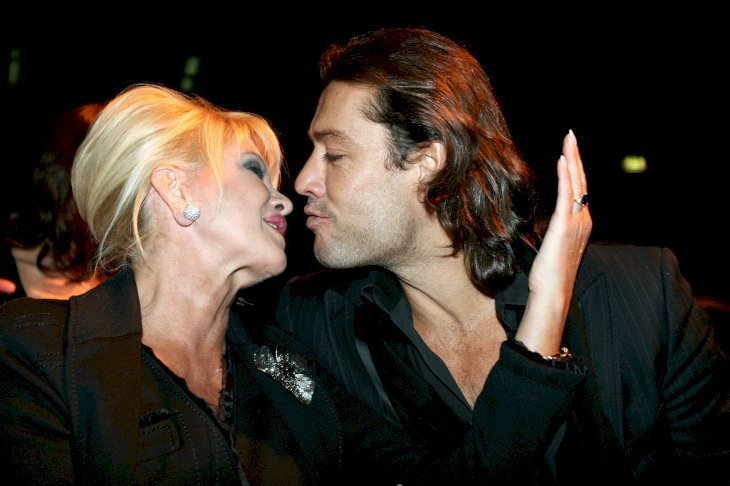 Trivia
Ivana's grandchildren call her "Glam-ma" or "Ivana-ma"
Ivana has a direct number to the White House and speaks with her ex-husband, Donald Trump, every two weeks
Ivana was a contestant on the British version of "Celebrity Big Brother"