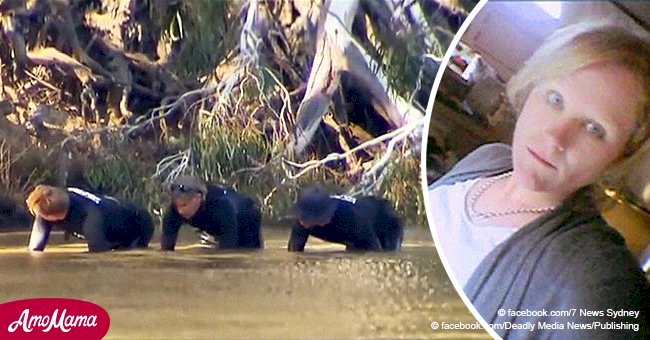 'I didn't want to do it, I am sick': mom accused of drowning her 5-year-old son is in court
The morning of November 28, an Australian mother-of-two pleaded not guilty to the charges of murder of her youngest child and attempted murder of her oldest, claiming to be mentally ill.
The 28-year-old woman that can't be named for legal reasons is on trial for these crimes, which took place in the Murray River at Moama, South Wales, on March 2, 2017, as News.com.au reported.
The series of events were recalled at the Wagga Wagga court, and it was revealed that the accused made a chilling phone call to her mother soon before the murder and attempted murder happened.
Crown Prosecutor Max Pincott said in his opening address that the accused called her mother the morning of the incident and told her: "You won't see us anymore." Read more on our Twitter account @amomama_usa
THE KILLING
Hours after the menacing phone call, the accused took the children to the river and forced them underwater. The terrified 8-year-old managed to get away from his mother, but his little brother didn't have the same luck.
A man in the surroundings heard the child's scream as a dog attacked him. The witness took the child with him, and heard him say that he believed he was the only survivor.
"Mum told me to put my head in and she dunked me in there and I was starting to suffocate as she was hopping on me and then I got out and my mum dunked my brother and the dog started biting me."
SHE CONFESSES
Following the killing, the woman walked into a local resort, soaking wet, bleeding and crying. The owner, Michael Falzon declared that he ask her if she was alright, and she confessed to having drowned her "babies."
As was heard in court, the accused then asked Mr. Falzon to take her to the police station.
"I killed my kids … "I didn't want to do it," the woman told the police after arriving at the station.
MENTAL ILLNESS ALLEGATIONS
According to her lawyer, Eric Wilson, the woman was delusional and fearing that somebody was after her and her children, and she allegedly believed that she was "saving" the children by killing them herself.
"She was suffering from a seriously disturbed mental state. She thought she was saving them from being killed (in a worse way). She believes that she actually kept them safe," said Mr. Wilson.
Forensic psychiatrist Dr. Jonathon Adams examined the accused and determined that she has a borderline personality disorder aggravated by a long history of substance abuse and depression.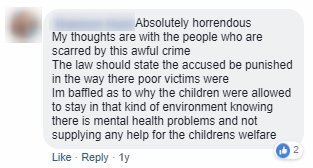 Source: Facebook.com/7newssydney
"It appeared to me her mental state was deteriorating in the four weeks prior to the alleged offense," Dr. Adams said.
SHE WAS GOING THROUGH A BREAKDOWN
The woman had reportedly stopped taking her antipsychotic medication for a month, and she showed irregular behavior in the days leading to the tragedy, with people claiming to have seen her screaming to herself, and getting caught shoplifting twice.
Dr. Adams also revealed that his client suffered many forms of abuse throughout her life, and she had been hearing voiced in her head since she was 7 years old.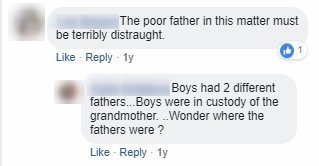 Source: Facebook.com/7newssydney
Her history of self-harm and suicide attempts also started early in her life, when she was 9.
Justice Richard Button will deliver the verdict of the trial on November 29.
SIMILAR CASES
In a similar case, a mother from San Diego, California, drowned her 21-month-old son after three unsuccessful attempts, claiming to have done it to save him from his "pedophiliac father."
"I killed my baby. Why? Because the law does not protect unless you have evidence. What am I supposed to do? Watch him the rest of my life?" the mother, Veronica Rivas told the police in a recorded conversation.
Rivas pleaded not guilty to the charges of first-degree murder and assault on a child, but ended up being sentenced to 21 years to a life in prison for her actions.
Please fill in your e-mail so we can share with you our top stories!