Chicago pastor under fire for throwing male teenager dressed as a woman out of church service
Pastor Antonio Rocquemore of Power House International Ministries in Chicago, Illinois, is coming under fire from the LGBTQ community after he threw male member who came to his church out for dressing as a woman.
About 20 activists gathered outside Power House International Ministries, 7040 S. Western Ave on November, 18. The activists were protesting during the Sunday evening service after Pastor Antonio Rocquemore's removal of a 16-year-old gay teenager, Antwan Haywood, from the congregation last week.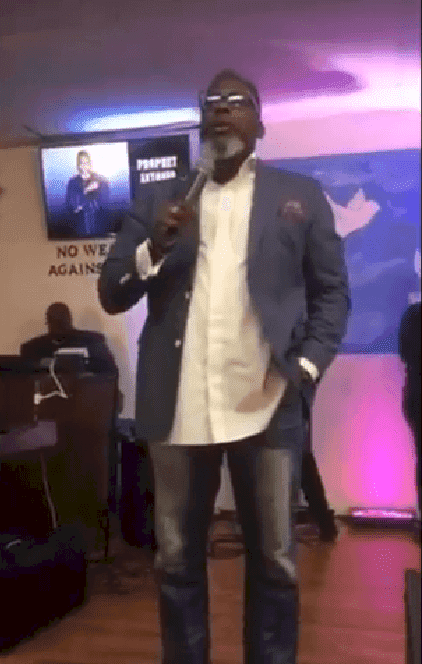 The protest began at the storefront church. Activists came with protest signs and a rainbow flag with the 50 stars.
There were also four Chicago police vehicles with flashing lights outside keeping an eye on the protesters. Ten police officers formed a U-shape at the door to prevent the protesters from getting close to the church.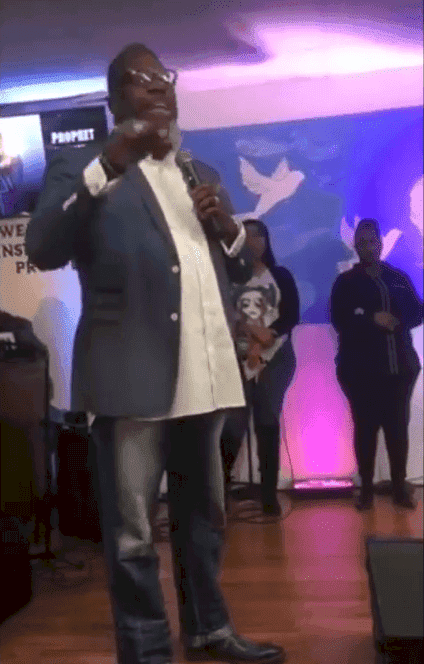 Haywood said that Rocquemore threw him out of the church because of the way he was dressed. He said he wore acheckered button down shirt, black jeans and black boots with wedge heels to the service.
During the protest, Haywood was pulled aside by one of the police officers and berated for being too rowdy and too loud with his protest chants.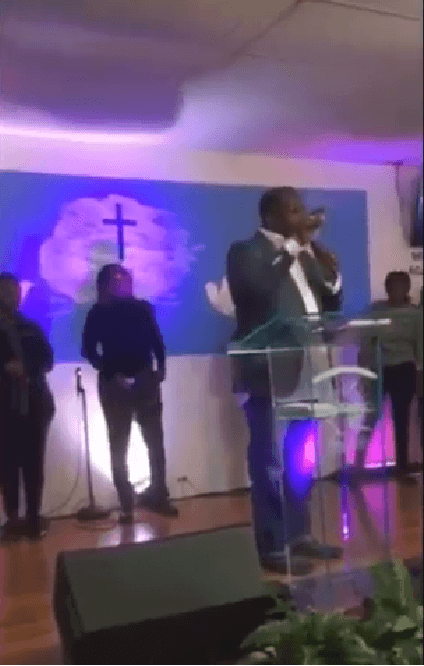 "I thank God for all my supporters here and on social media. No church can put me in heaven or hell. Only God can do that and for [the pastor] to put me out of the church was wrong. Also, all of these police [officers] being here is not right either because I told everyone this was going to be a peaceful protest and I would not stand for any violence." said Haywood. 
How long before we get videos of "Pastor" Antonio Rocquemore in some...compromising situations?

I say 4 days.

— Vidal Sassbogadóttir (@Dr_G_108) November 19, 2018
Haywood's mother demanded answers regarding what her son did wrong.  Courtney Haskins also wanted to know.
She said, "God loves everybody. I asked the pastor's wife if Antwan was allowed in the church tonight and she said no. I asked if God would let him into heaven based on how he was dressed and she had no reply except to say she was not God."
About 20 activists gathered Nov. 18 at Power House International Ministries during the Sunday evening service to protest Rev. Antonio Rocquemore's removal of a 16-year-old gay teenager, Antwan Haywood, from the congregation last Sunday, Nov. 11. https://t.co/lbWnZQnCUw

— Rachael Perrotta 🏴 (@plussone) November 19, 2018
"We should not have to stand out here and fight for who we are when someone [like the pastor] is trying to wrong us for the wrong reasons. We are representing the LGBT community and nothing else. We love God and Jesus just as much as [the pastor] does or so he says, but all I can see here [with this church] is a cult." said protestor Mia Forman
This is terrible...and the fact that the congregation just went on with it sickens me. People forget the tenet "come as you are." The pastor said "i don't judge," yet told the person to leave because "when you come here, you will dress as a man...."

— Harr-At (@tarrahlayne) November 15, 2018
The pastor's wife confirmed he ejected Haywood from the church service the previous weekend due to how he was dressed.