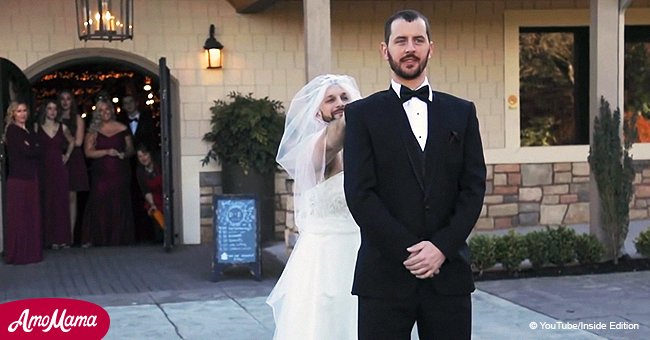 Groom burst into fits of laughter after he turned to look at his 'bride' on their wedding day
David Hofmann was expecting to see his lovely bride moments before their wedding, but when he turned around, the groom saw his best friend wearing a wedding gown. Hofmann couldn't help but burst into laughter.
The 32-year-old groom was already anxious on his wedding day. Right before the ceremony, he and his bride, 29-year-old Brianne Dennis, were supposed to have a "first look" photo shoot.
He was nervous and excited to see his wife-to-be in her wedding dress. Although, he didn't expect that he was going to get a glimpse of his bearded best man in a white gown instead.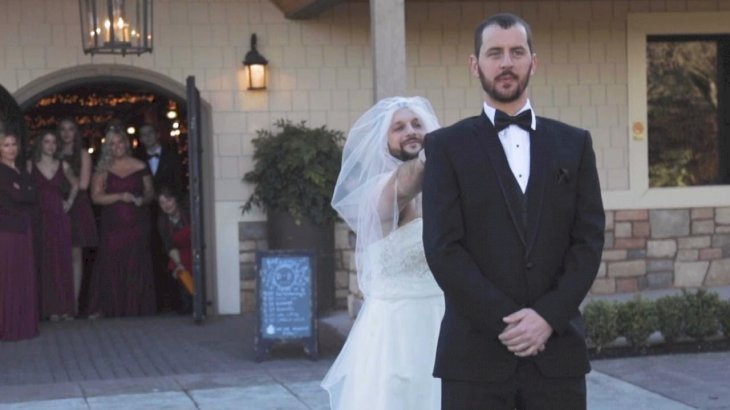 Source: YouTube/ Inside Edition
for more details and updates.
The photographer, Anna Morrison, captured Hofmann's hilarious expression after seeing his best man, Timmy Horton. He was hysterically laughing.
Recalling that funny moment, Hofmann said, "I was expecting to see Brianne and I turned around to see Timmy in a wedding dress."
"He was pale and hairy and we love each other very much but not in that way. I was falling down laughing," he added.
Dennis and Horton planned the prank after the best man saw hilarious wedding pranks online. He was able to convince Dennis to pull a trick on Hofmann by staging a fake "first look" photo shoot.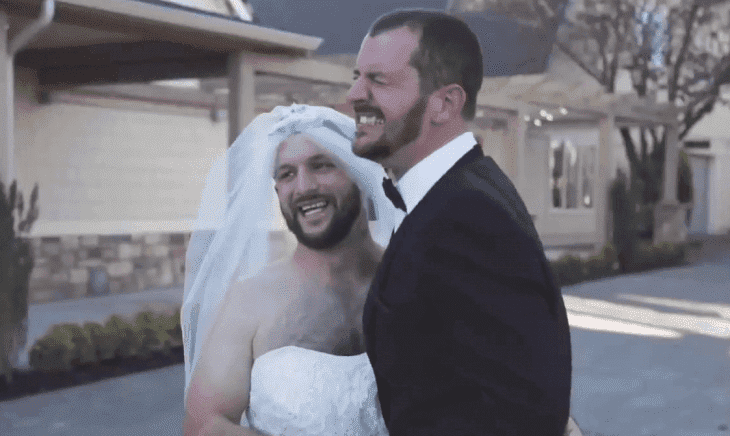 Source: YouTube/ Inside Edition
The bride said she initially wanted a serious ceremony but eventually agreed to do the prank.
On the day of the wedding, Hofmann was facing on the other direction waiting for his bride to tap him on the shoulder. When he felt a tap, he turned around and saw Horton squeezed in a white dress.
Remembering the hilarious moment, Horton said, "When it happened I just couldn't restrain myself and I burst out laughing. I think it really broke the ice and the tension."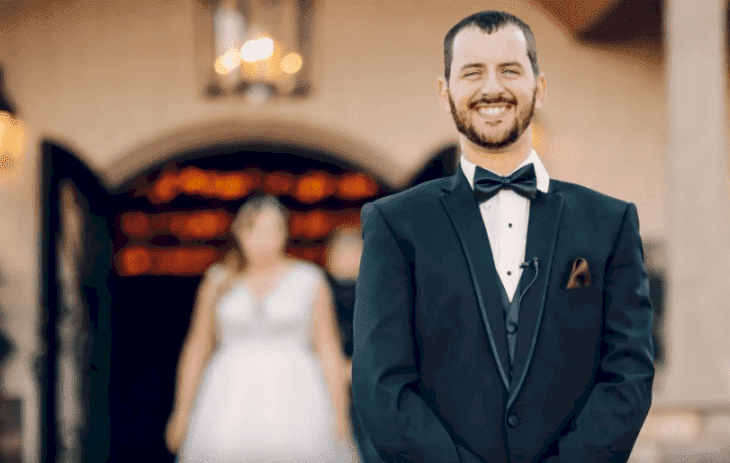 Source: YouTube/ Inside Edition
After the successful prank, it was time for the real deal. Dennis emerged from where she hid, and Hofmann instantly felt overwhelmed when he saw her.
"There had been so much building up to that moment that when I first saw her, all of a sudden I just felt complete. I'll remember the day and that moment forever," said the groom.
Meanwhile, in a touching story, another couple decided to relocate their wedding ceremony to a hospital chapel so they can share the special moment with their baby boy who suffered a brain injury.
Although most of their plans weren't followed, the couple still treasured the memory because they were able to share it with their son.
Please fill in your e-mail so we can share with you our top stories!