T.I. and Tiny heat up talk as they show affection to each other on Instagram
T.I. and Tiny left fans in awe as they flirted cutely on Instagram. In the comments shown below the two gushed about each other.
T.I. and Tiny Harris took to Instagram to express their affection for each other. In a heated exchange filled with juicy emojis, the pair showed fans that they are well on their way to reuniting.
T.I. posted a pic of himself in a white hoodie from his label A.K.O.O. 
'Idk What we paying models for??? I'm selling hell out dis s**t my boi!!!! ️,' he wrote, addressing the brand's co-founder, Jason Geter.

Tinytook to the comments to express her opinion. She quickly agreed with T.I. that the only model required to sell the jacket was him.
'Lmao u definitely are,' she commented
To which he replied with three equally flirty emojis. After the difficult year, their relationship has endured fans were glad to see them flirting with each other in such a public place.
The couple has been open about their problems. Their reality show followed them through their hard moments and even detailed the divorce proceedings that Tiny initiated.
Though they are flirting and fans are hoping it is a sign of reconciliation, sources are not as optimistic. Sources have claimed that Tiny is using the threat of a divorce to keep T.I. on his toes.
She has not withdrawn her divorce papers as yet. Some say it's a way to let T.I.P. know that if he messes up again she will leave.
Regardless, their relationship definitely seems to be looking up. While on a recent trip to South to film his new movie, "Monster Hunter," Tiny came to visit T.I.
 "Popping up on him when he isn't expecting her is a great way to check up on him, but this isn't about her being worried that he's cheating, her motivation for this surprise is all about family. She knows Tip is missing the kids like crazy, and she wants to fix that." claimed a source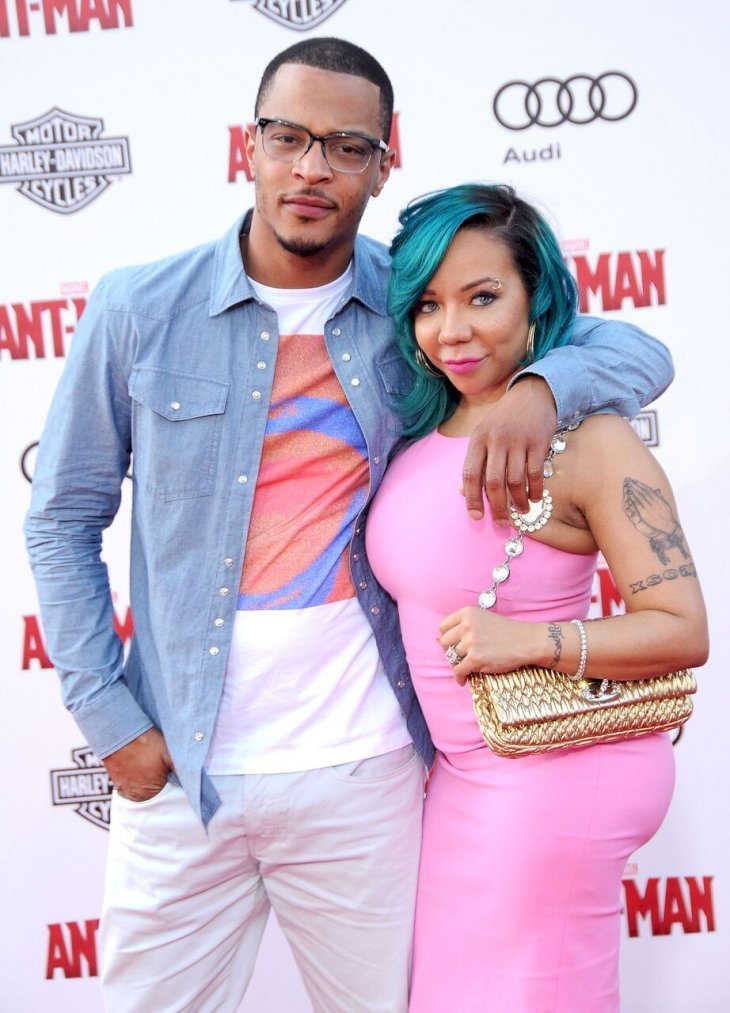 Fans are eating up the new information and rooting for this stunning couple all the way.