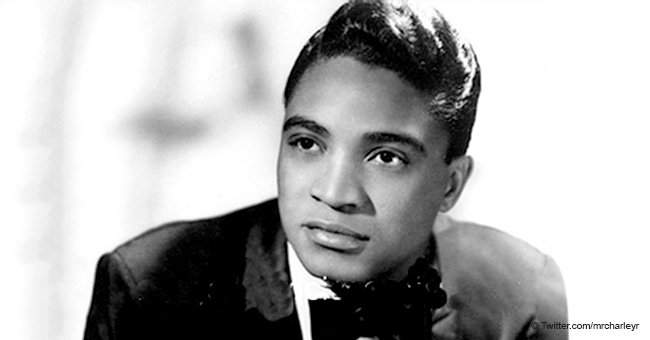 Remember singing legend Jackie Wilson? 3 of his kids died way too young
Jackie Wilson's music career was one of the most prolific in the '50s and '60s. He became a central figure in the transition of rhythm and blues to soul, and while he owned the stage with his charisma and talent, his personal life was tainted with tragedy.
Wilson, also known as Mr. Entertainment because of his unique enchant and stage presence, started his career as part of an R&B vocal group: Billy Ward and His Dominoes. However, they didn't have the success they expected, and he decided to launch a solo career.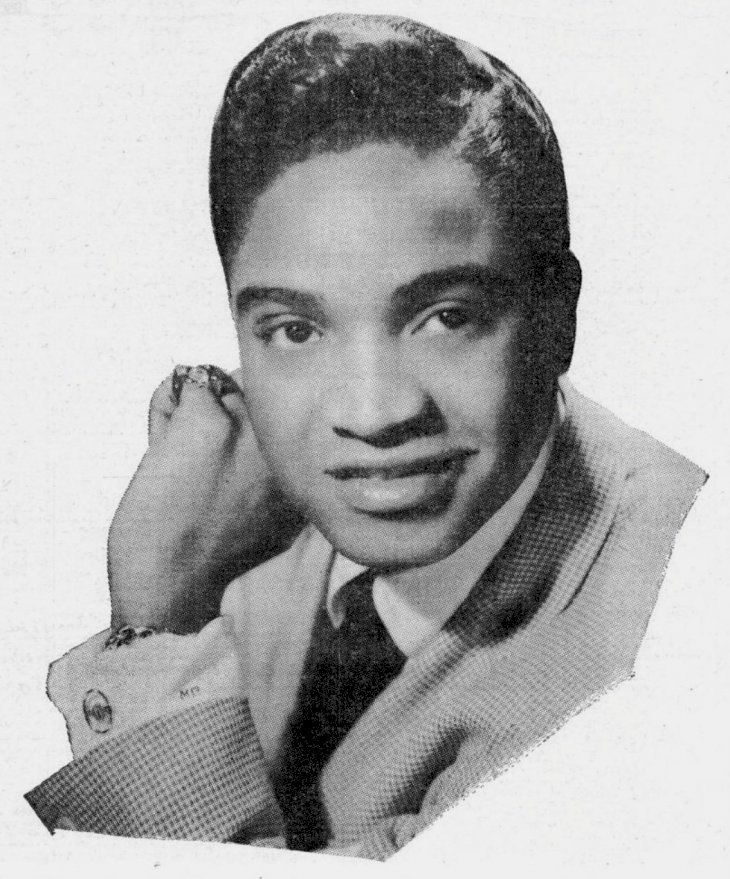 Source: Wikimedia Commons Images
He was a heartthrob of his time and had 50 singles on the top of the charts, Wilson could sing any genre with an easiness that not many possess, from R&B and soul to pop, doo-wop and easy listening.
But while Wilson's professional life was filled with success and accolades, his personal life was a whole different story. Once the cameras were off, Wilson had to face the tragedy that was his life.
WOMANIZING WAYS THAT LED TO TRAGEDY
In 1961, Wilson was shot in the stomach and lost a kidney. The bullet remained lodged into his body for all of his life. According to news from the time, there are two versions to the story: one claims that a crazy fan shot him, and the other puts the blame on one of Jackie's several mistresses. The woman was allegedly jealous, and in a rage attack, she shot the singer.
Jackie was married to Freda Hood for 14 years and had four kids with her. But not even the presence of children in his life could help the singer control his womanizer ways, causing Hood to finally throw the towel and ask for the divorce in 1965.
Is worth mentioning that, while Wilson and Freda's kids were the only children legally recognized by the singer, rumor has it he fathered even more kids outside of his marriage. And years after his death, that would be proven to be the truth. But we'll get to that later.
THE DEATH OF HIS SON
Wilson's 16-year-old son, Jackie Jr. was the first of three of Wilson's kids to die way too young.
The teenager was murdered by in the porch of a neighbor's home near his family's house in Detroit in 1970. He and the neighbor, also a teen boy, were allegedly arguing when the discussion escalated and, losing his temper, the young man shot Jackie Jr. to his death.
Losing his son left Wilson devastated. He fell into a depressive state and became a recluse that found solace in alcohol and drugs. It took him over two years to move on with his life and go back to the music scene at his fans' request. Then, he continued making songs that found success on the R&B chart.
His final hit, "You Got Me Walkin'" was released in 1972.
THE DEFINING MOMENT
In 1975, during a performance of his song "Lonely Teardrops" at Dick Clark's Good l' Rock and Roll Revue, Jackie suffered a heart attack on stage. He was rushed to the hospital, but the lack of oxygen to his brain caused him to fall into a coma.
He eventually woke up but had lost his ability to communicate. He was deemed conscious but incapacitated and was secluded on the Medford Leas Retirement Center in Medford, New Jersey.
ANOTHER LOSS FOR THE FAMILY
Wilson was still a resident at Medford when his daughter Sandra Wilson Abrams died from a sudden heart attack in 1977. She was 24-year-old.
The records don't show if Jackie was able to process and grief for his daughter, but seven years later, the iconic singer died from pneumonia complications at age 49. He was buried at Westlawn Cemetery near Detroit.
And while one might think all tragedies must have come to an end with Wilson's passing, it was not like that. Four years later, another one of Jackie's daughter was killed in an eerily similar situation to the murder of his son.
Jacqueline Wilson received a bullet on her back while standing outside of a store in Highland Park, Michigan. She was 37. According to police record, her murder was believed to be a drug-related dispute. The area where she was shot was known for its high rate of drug trafficking.
WILSON'S LEGACY
Like we mentioned above, Wilson had many children out of wedlock that even him wasn't aware of. Such is the case of Bobby Brooks Wilson. Al Abrams, Motown's legendary director of advertising and public relations, wrote an essay on Bobby's life for his debut album in 2011.
He was put in the foster care system as a child and went through many hardships in his early years. He suffered several illnesses from rickets to bronchitis, and spend more of his childhood years with casts all over his body. The impossibility of enjoying his childhood like many other kids, drove Bobby to find comfort in music.
As a teenager, he found the truth about his birth mother and was able to contact her to ask about the identity of his father, but the woman, an alcoholic, said she wasn't sure who was Bobby's father and dropped the discussion.
UNKNOWINGLY FOLLOWING HIS DAD'S STEPS
After a failed run at University and the Navy, Bobby found himself following his passion for music and performing as the backup singer of a band when, Paul Revere of the vocal group Paul Revere and the Raiders, spotted him.
The man found the physical similarities between Bobby and Jackie so astounding that he asked the young man to sing a repertoire of Wilson, but Bobby denied the request.
Revere shared his discovery with John Stuart, creator of the Las Vegas-based Legends in Concert tribute shows, and they ended up hiring Bobby.
DISCOVERING THE TRUTH
After being told by several people of his striking similarities with Jackie Wilson, Bobby decided to confront his mom one more time. The woman acknowledged she had "hung out" with the singer, but when asked if he could be Bobby's father, she simply replied, "I don't know."
It was songwriter Billy Raquel Davis from Motown Group that would help Bobby confirm his suspicions.
Two members of Motown's group the Four Tops met Bobby after a performance of the Legends show, and they told to Davis about him. When the man went to see Bobby and asked for his family, he confirmed that he met Bobby's mom and came to the conclusion that Bobby was indeed Jackie's son.
He put Bobby in contact with the Wilson family, and after a DNA test proved what he and many others were suspected, he was welcomed into the family with open arms.
HONORING HIS DAD'S MEMORY
Now, Bobby still performs in tribute to his father, and fans of the late Wilson still get whiplash when they see him, thinking they see a ghost because of how much they look alike.
"Jackie had a light that was incomparable to any other star," Bobby told The Philadelphia Tribune in June. "I meet his fans every day, and some of them break down and cry, even today because he's no longer here with us. He had something special, and I hope I can bring that to fans today."
Please fill in your e-mail so we can share with you our top stories!