Sarah Hyland's 14-year-old cousin Trevor killed by drunk driver
A 14-year-old student from Millard South, Trevor Canaday, died after sustaining injuries from a hit-and-run car crash involving a drunk driver. The student's death gained public attention after it came to light that he is related to Sarah Hyland.
Sarah Hyland, known best as Hailey on "Modern Family" posted on her Instagram stories that her cousin, Trevor, had passed away from a car accident. Trevor's father has been hospitalized following the crash.
Read more on our Twitter account @amomama_usa.
Sarah Hyland is in mourning. https://t.co/w2zMwlS8fp

— Us Weekly (@usweekly) December 3, 2018
WHAT HAPPENED?
A 36-year-old man, Jeffrey Eggeling, drove through a red light which caused him to hit the car that the Canadays were driving. When police arrived on the scene, they arrested Jeffrey for driving under the influence. This was his third DUI.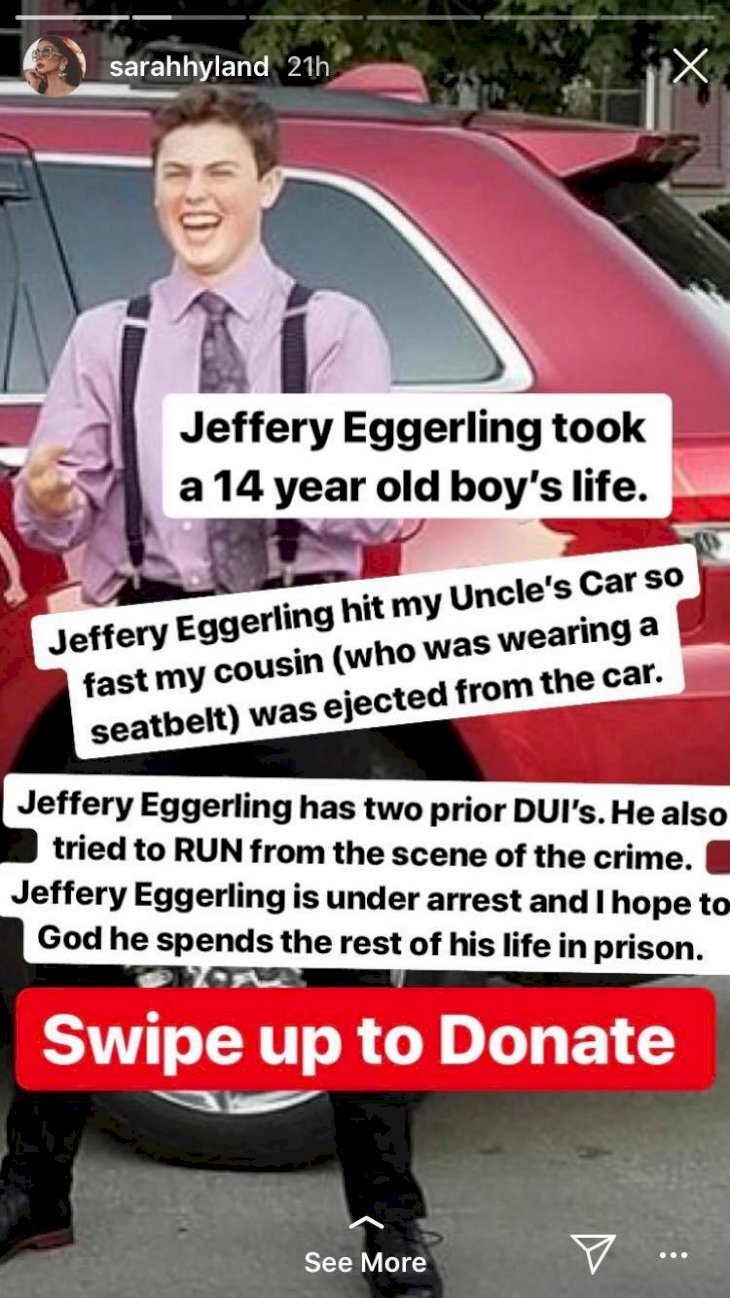 Trevor's father, Bryan, sustained several injuries from the accident that killed his son. He is being treated at the Nebraska Medical Center, and doctors say he has a good chance of survival.
The teenage cousin of "Modern Family" star @Sarah_Hyland was killed by a drunk driver with two prior convictions for driving under the influence. https://t.co/UUNBWPRqW8 pic.twitter.com/V5j0Eec36s

— New York Daily News (@NYDailyNews) December 3, 2018
There will shortly be a counseling team available for staff and students of Millard South. There is also a GoFundMe page to raise funds for the Canaday family, especially Bryan's medical bills and Trevor's funeral expenses.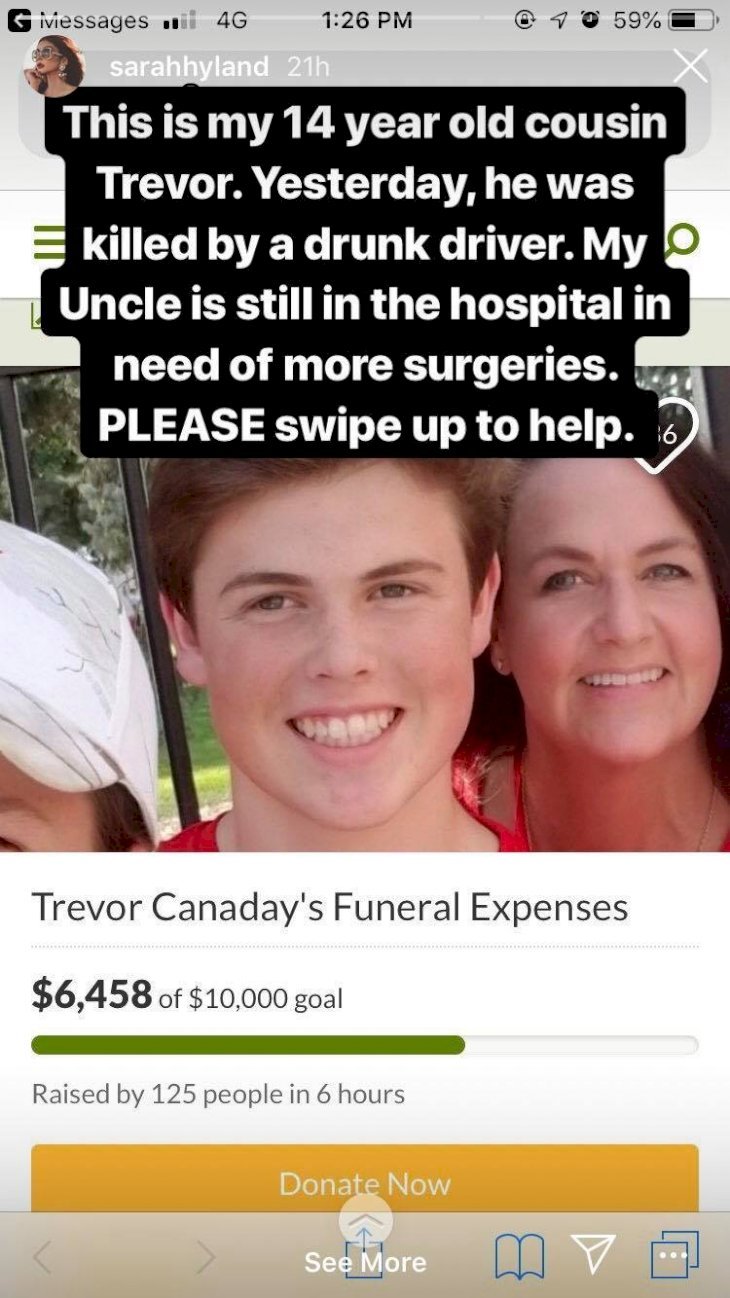 SARAH HYLAND STEPS IN
Sarah Hyland is used to the spotlight and social media comments, but regarding family matters, she refuses to take negative attitudes sitting down.
Following her posts about Trevor's tragic death, Sarah received many negative comments on social media. Most of the comments pointed at her being a high-earning celebrity which makes people think that her family doesn't need donations.
I'd like to ask those who have negative thoughts or opinions about the tragedy that happened to my family, to keep them to themselves. You don't know all the details. And how dare you attack when a beautiful life has been lost.

— Sarah Hyland (@Sarah_Hyland) December 3, 2018
She addressed this in an Instagram story where she urged people to stop doing this. Her post was done gracefully, and she encouraged her followers to support Trevor's GoFundMe campaign. She also tweeted:
"You don't know all the details. And how dare you attack when a beautiful life has been lost."