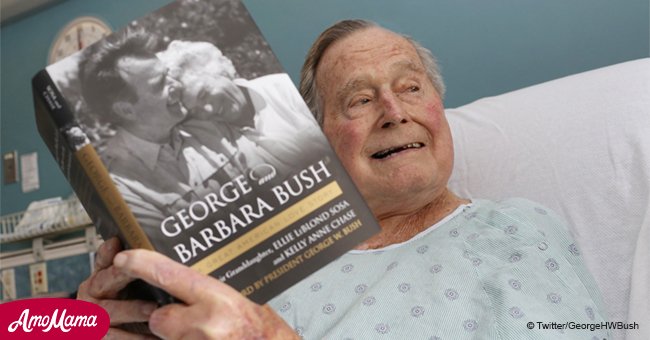 Barbara Bush believes George H.W. Bush wanted to pass away before Christmas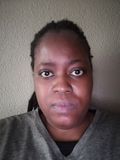 In April, former First lady Barbara Bush passed away at the age 92 leaving behind her husband and former President George H.W. Bush. He took his last breath on November 30 at the age of 94.
His granddaughter Barbara Pierce Bush has now revealed that he passed away before Christmas so he could join his wife. The pair never spent the holiday apart.
In 1944, George H. W. Bush was a Navy pilot who served in World War II at the age of 20. That meant he was forced to spend eight long months away from his fiancée Barbara Pierce.
Later on, he spoke about coming home for the holidays saying:
"I arrived Christmas Eve. There were tears, laughs, hugs, joy … No reunion could have been scripted more perfectly."
For more on this story go to our Twitter account @amomama_usa. Almost eight months after his wife's death, the former president is set to be buried on Thursday as he's finally joined his wife who died in April.
Their granddaughter, Barbara Pierce Bush, 37, thought she might know why her grandfather finally let go. She stated:
"He'd never spent a Christmas without my grandmother. He was ready to be with her again. He never said it, but my thought is that he wanted to be with her for the holiday."
After being hospitalized in the summer, George decided to stop any further medical help for a variety of health issues. His granddaughter said:
"After my grandmother died, he made it clear that he wanted to go to Maine. He did not want to be in a hospital."
The former president spent time at the family retreat in Kennebunkport, Maine, which is also known as Walker's Point. Then afterward he went home to Houston after he returned to Texas in mid-October.
Barbara shared, "there was never a moment when there wasn't a family member with him. He wanted to be in the game, still. He wanted to be included."
The politician's 5 surviving children, 17 grandchildren, 8 great-grandchildren, and in-laws coordinated their schedules to make sure that George was never without family through the New Year holiday.
His granddaughter revealed:
"We each planned trips at different times so he would always have visitors. But the majority of us didn't make it."
When she visited her grandfather during his final days she would read him his favorite stories. These were the ones about him and her grandmother.
Barbara shared:
"I read him different books on geopolitics, the CIA or things of his interest. And then, luckily, my cousin Ellie LeBlond Sosa had written a book about my grandparents' love story — it was brand new — and that's what I ended up reading to him the most."
She added:
"He loved it. It was most certainly a walk down memory lane and it contained many of the love letters that he had written to my grandmother, and then also many of the letters from when he was younger that he had written to his mom about my grandmother before they were married."
She recalled how they spent a lot of time talking about her grandmother. At one point she "asked him if his heart was broken and he said yes."
However, Barbara thought he "also knew that he would see her soon. I don't think that it seemed far off to him." She shared of her grandparent's reunion, "I believe deeply that they will be together. And so that makes the loss so much better."
Barbara Bush even got married to Craig Louis Coyne just five weeks after getting engaged so her grandfather would be able to attend.
George's body spent three in state in Washington. On Thursday, he was taken by the Air Force plane for a final service and burial in Houston at his family plot on the presidential library grounds at Texas A&M University in College Station.
He was buried alongside his wife of 73 years, and Robin Bush, their daughter who died of leukemia at the age of 3.
The former first lady was struggling with failing health for some time. Before she passed on, she had refused further medical treatment just like her husband.
Please fill in your e-mail so we can share with you our top stories!