What happened when a man released a dog who was chained for most of his life
A man named Steve Markwell always had a soft spot for animals. He previously shared a video of him saving a dog who had been chained for so long.
A German Sheppard named Alex was chained to a fence for most of his life. Markwell took it upon himself to save the dog who had become aggressive through the years.
In the video, Alex was barking non-stop at first. Perhaps he was scared, but Alex didn't want Markwell to get too close to him.
It took some time, but Markwell was able to get close to Alex's chain. Although, the dog tried to bite him a few times.
Eventually, Markwell was able to unchain the poor dog and rescued him.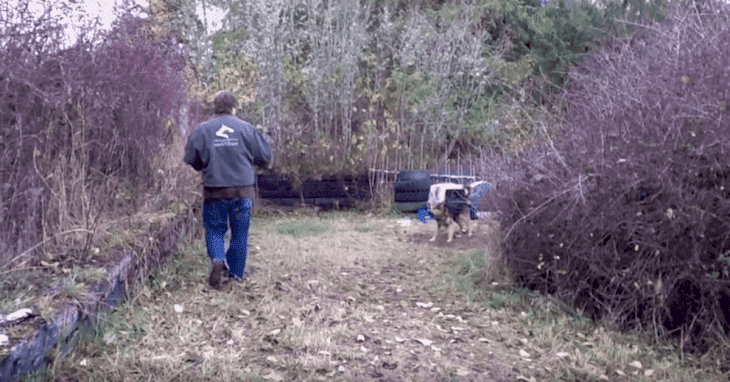 Follow us on Twitter at
AmoMama USA
for more details and updates.
ALEX CALMED DOWN
Less than half an hour later, Markwell brought Alex with him. The animal lover pointed out that Alex had not shown any signs of aggression while they were on the road.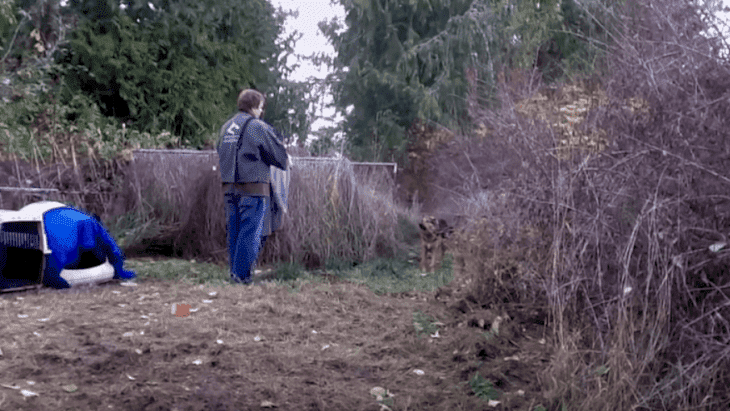 It turned out that the dog just wanted someone to pet him. Markwell revealed that after unchaining Alex for 25 minutes, he had already calmed down. He said the effects of being free was quick to appear on the dog. The next day, Alex was already comfortable and sitting on Markwell's lap in his truck.
ALEX BECAME FREE
Markwell also revealed that he had not done any behavior modification or rehab on Alex. The significant change just happened after he was merely unchained.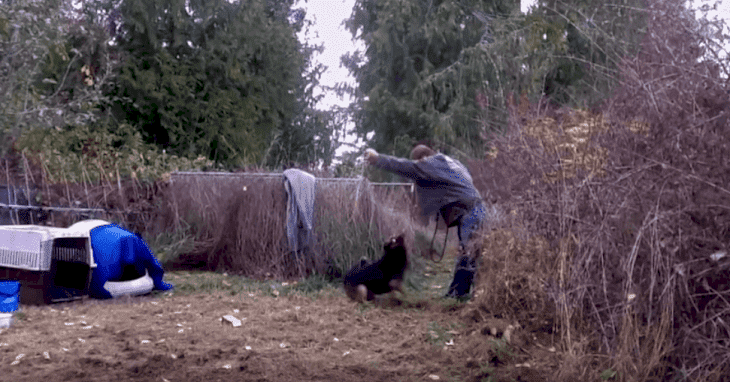 "According to the Center for Disease Control, chained dogs are nearly three times as likely to bite adults, and almost five times as likely to bite children. 25% of fatal dog attacks are from chained dogs," explained Markwell.
He also pointed it that chaining dogs only makes them feel uncomfortable or scared around people. It also does not allow them to run away from predators who want to harm them.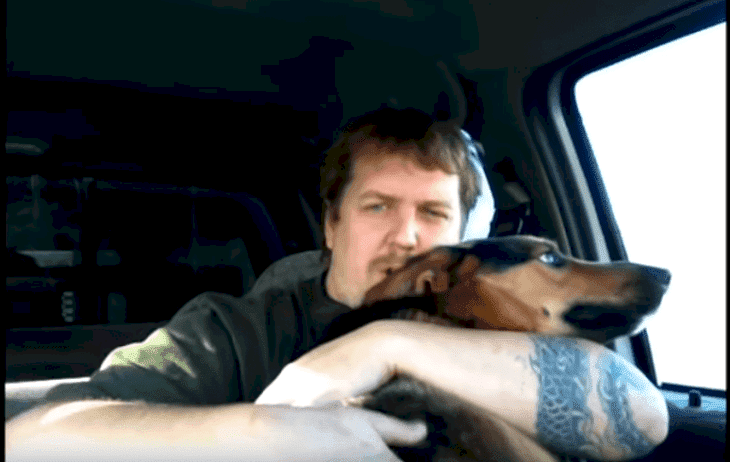 REASONS WHY DOGS SHOULD NOT BE CHAINED
One Green Planet laid out four major reasons why pets should not be on a leash or chain. First, they said that chaining dogs only develop their aggressiveness and it makes them territorial. Second, the act is dangerous since chains can get tangled on other objects, which may cause neck and back injuries for dogs. Third, chained dogs are prone to attacks, especially from wild animals. Lastly, when chained dogs escape, they will never return.
CHAINED HORSE GOT RESCUED
In another story, a vet named Ovidiu Rosu found a wild horse that had chains on its legs. The poor horse was with a few others walking on a wide field in Romania.
Rosu took it upon himself to rescue the horse and gave it a sedative so he could remove the chains easily.
After he cut the chains, Rosu waited for the horse to wake up and suddenly, another wild horse approached him. The second horse may have been a friend of the first one since it seemed to want to thank Rosu with his help.