Former gang leader claims that Jesus saved his life
Former gang member Rene 'Level' Martinez has spent most of his life involved in illicit activities but now is claiming that Jesus saved him from ending up dead.
The 44-year-old used to run a gang named the Latin Syndicate, which grew to 300 members, but now he preaches the way to the light through Jesus Christ.
Martinez's change has been incredible and he even has a documentary, titled 'The Warrior Level,' that focuses on his life and ministry.
Follow us on our Twitter account @amomama_usa to learn more.
Photo: MMA master rene "level" Martinez shown some love before his big win (Taken with instagram) http://t.co/1F1RXrTh

— TATU BABY (@TATUBABY) November 14, 2011
As a little boy, Martinez found himself trapped in a cult, which his mother was a member of, where he had an animal sacrificed over him. From that moment on, Martinez claimed that demons would talk to him.
"People used to call me the Notorious Level. No, I'm the Warrior Level. I'm a warrior Level for Christ," he added. "I was on the road to Damascus and Jesus showed up – Saul to Paul – that was me."
Rene Martinez, "The Warrior Level," May 9, 2018
Rene Martinez spent the majority of his life in and out of jail, breaking into homes, stealing guns, dealing drugs, and getting into fights.

But today, the former gang leader, 44, better known as "Level" found a new calling preaching, praying, and... https://t.co/ghTxkFUtlH

— Adam Loewenheim (@AdamLoewenheim) December 9, 2018
A LIFETIME OF NEAR-DEATH EXPERIENCES
Martinez's life just got worse and worse after that. In 1989, Martinez founded the Latin Syndicate and at 14 years old he slipped into a coma and nearly lost his life.
At the age of 16, he was incarcerated for attempted murder, but his life was later blessed by the birth of his daughter, whose name is yet to be revealed.
THE TURNING POINT
Like any good father, Martinez wanted to provide for his family, which led him to start fighting on the streets. Participating in bare-knuckle fights allowed him to become a Mixed Martial Arts fighter and Martinez eventually beat Ricardo Mayorga, a three-time world champion.
"Martinez claimed that demons would talk to him."
According to Martinez, Jesus spoke to him while he was recording music in his garage in 2012. But his ways changed when he was baptized, a moment that he considered a revelation.
#New #Blog #Interview with Rene "Level" Martinez @level305 https://t.co/CyWqy0yEea pic.twitter.com/hA7mvPKrx4

— HellRazahMusicInc ™ (@HRMIGGO) August 28, 2018
PROVING THAT CHANGING IS POSSIBLE
Since then, the former gang member has been spreading the word of Jesus and even baptizes those wishing to abandon their evil ways and embrace God's love.
But Martinez isn't the only one trying to change lives; Zack Williams, Robin Williams' son, has spent quite a lot of time inside prison walls helping inmates change their ways.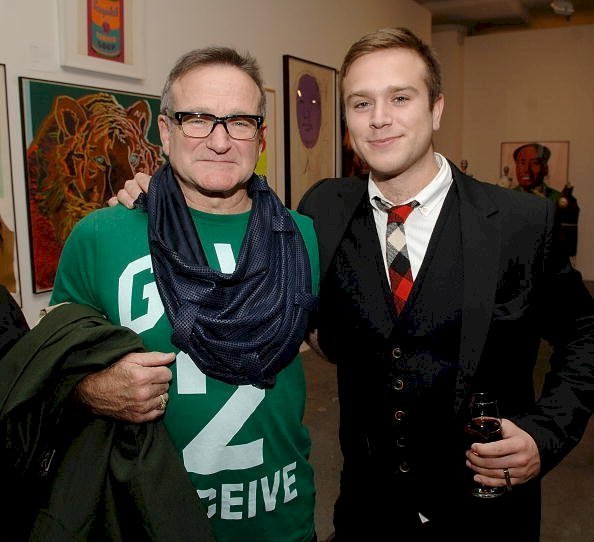 Zack wanted to keep his late father's philanthropic legacy alive, which is why why he started teaching prisoners the value money with the help of Curtis Carrol, an inmate known as 'Wall Street.'