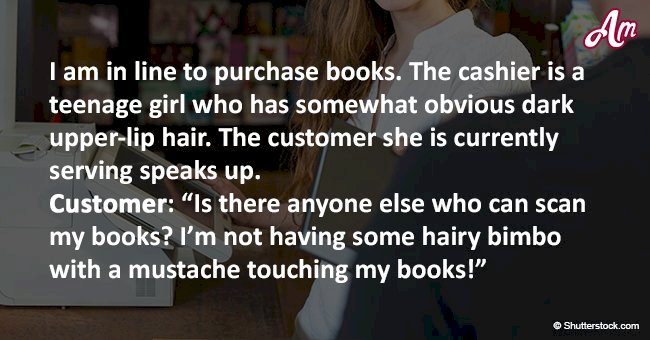 Man humiliates a woman because she has a mustache
This story is about a customer who declined to be served by a cashier who had somewhat more hair on her upper lip than the normal lady.
Indeed, he's excessively inconsiderate, making it impossible to think she might have any feelings at all and he ridicules her in front of the entire store.
However, he's in for a surprise when another customer steps in.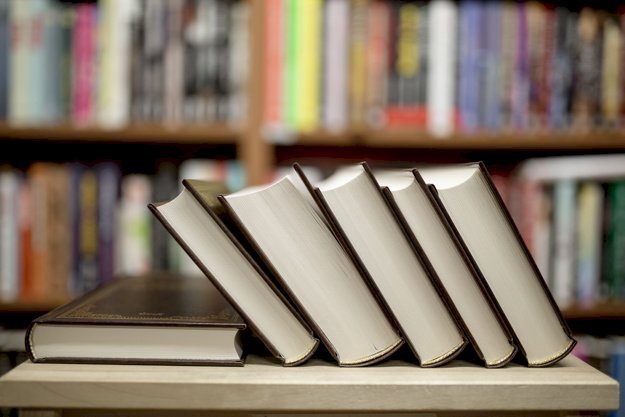 Source: Freepik
Follow us on our Twitter account, @amomama_usa, to learn more and scroll down to read the powerful story below.
(I am in line to purchase books. The cashier is a teenage girl who has somewhat obvious dark upper-lip hair. The customer she is currently serving speaks up.)
Customer: "Is there anyone else who can scan my books?"
Cashier: "I'm sorry, sir, but the only cashiers we have today are my colleague and myself."
Customer: "Your manager, then."
Cashier: "I'm sorry; she's covering in the café right now. They're very busy as you can see."
Customer: "Well, I'm not having some hairy bimbo with a mustache touching my books!"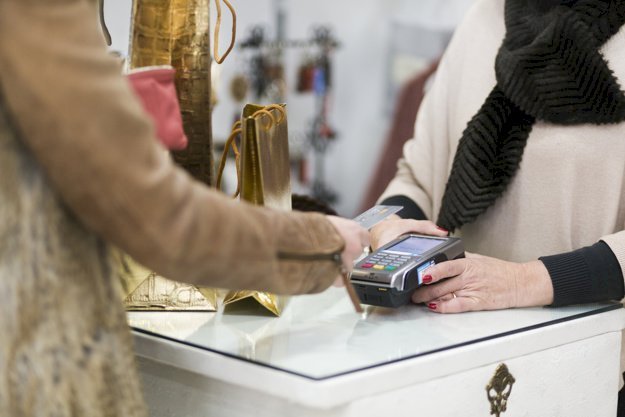 Source: Freepik
(The cashier looks like she's about to cry. Having heard his last comment, I look up from reading the back of one of my books.)
Me: "Sir, there's no need to be rude. She's just doing her job, and you berating her isn't helping."
Customer: "No one asked you!"
Me: "No, but you just happened to have [expletive] off the wrong person. Do you have a smart phone?"
Customer: "Pssh, who doesn't?"
Me: "Do me a favor and google 'polycystic ovarian syndrome.'"
Customer: "That isn't real."
Me: "Google it."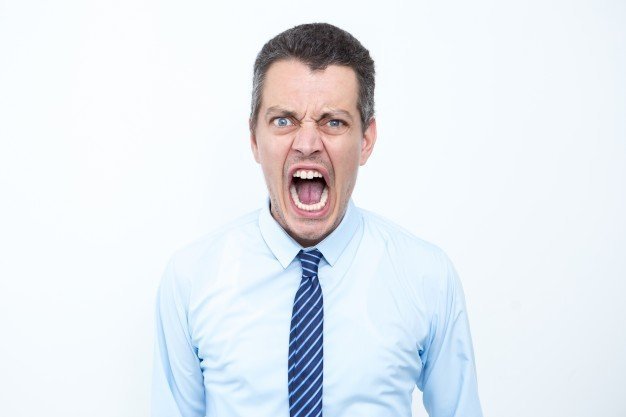 Source: Freepik
(The male customer takes out his phone and starts searching the internet. By this point, nearly everyone is watching the exchange, and a few people have run for the manager.)
Customer: "It's some woman thing."
Me: "It's a disease caused by an imbalance between the estrogen and testosterone in a woman's body. It messes with her whole reproductive system, and the increased testosterone can cause excess oil production, a slightly deeper voice, increased body hair and the possibility of a visible Adam's Apple. Oh yeah, and in extreme cases, it can cause a woman's body to be more boyishly shaped."
Customer: "The [expletive]! How would you know?! This [expletive] makes girls look like Bigfoot!"
(I point to the surplus of blonde hair on my arms, my somewhat broad shoulders, the marks of waxing on my neck, and the very slight Adam's Apple.)
Me: "You happen to be talking to someone who has known she's had the disease for the last 10 years. My case is on the line of moderate to severe. It's treatable, but the only options out there have already nearly killed me once, so I just wax and the rest of me is what it is. Regardless of whether this poor girl has it or not, you shouldn't just judge people because of a little hair."
Customer: "So, you're really a man."
Me: "No, I'm all woman, but a woman willing to kick your [expletive] if you don't apologize to this girl."
(The customer turns around and sees that not only is the cashier crying, but the manager and security have appeared.)
Me: "Miss, if it makes you feel any better, I've been in your shoes. I got made fun of all through high school."
(Security takes the guy and disappears. I walk up to the counter and put my books down.)
Me: "I know it was presumptuous of me to throw 'PCOS' out there, but the look on your face when he made his comment looked all too familiar. My apologies."
Cashier: "I was just diagnosed with it a few weeks ago; it hasn't sunk in yet. I got my first paycheck from here today and was going to get my lip waxed after work. How did you know?"
Me: "Pretty much the comment he made about your lip. You know, aside from that, I can't tell at all."
Cashier: "Really?"
Me: "Really. You are a very lovely girl. There are support groups and such online where you can talk to other women and girls. You're not alone."
(The cashier starts crying again, so the manager sends her on her break, and gives me an extra discount on top of my member card to thank me!)
It will be perfect if you share this story with all your friends and family to stand up for others who are being abused.
Source: Bored Daddy
Please fill in your e-mail so we can share with you our top stories!