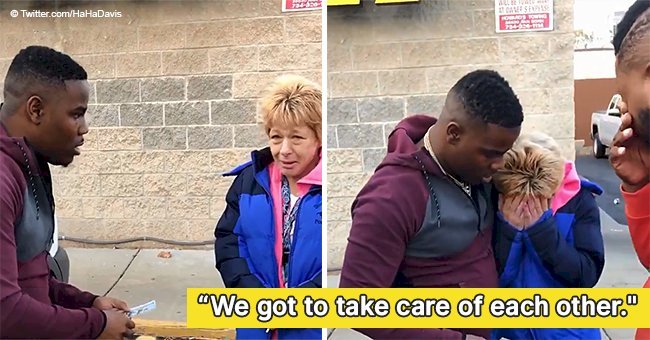 Strangers who gave struggling woman cash after paying pennies for her gas still melts hearts

These strangers make people laugh for a living but what they did for a woman paying with pennies at a gas station simply tugs at the heart.
Online comedian Carlos "Haha" Davis (aka Big Fella) and his brother were at a gas station when they witnessed a woman paying pennies for her gas. A nagging feeling told them to do something nice for her.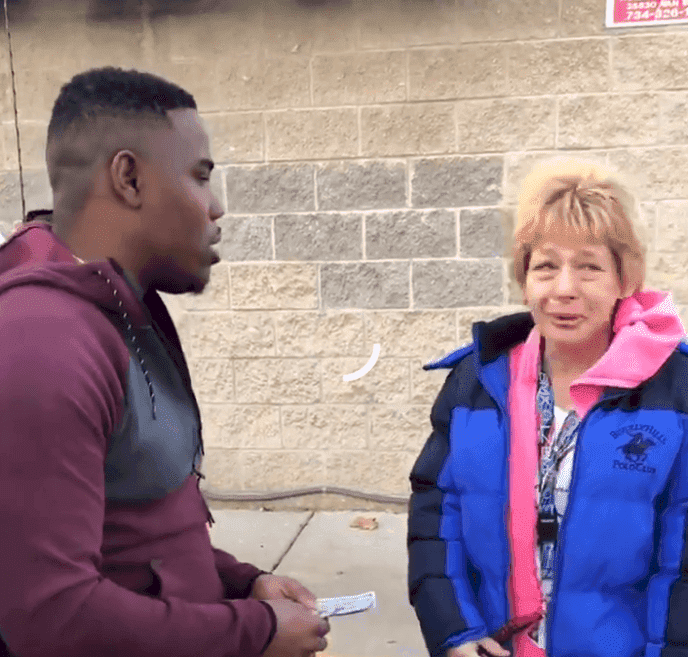 Source: Twitter / Carlos Haha Davis
Reaching out for his wallet, Carlos handed the woman some cash which surprised her and prompted her to cry. She soon admits to the two kind souls that she lost her husband a week ago and she'd been struggling to make ends meet since then.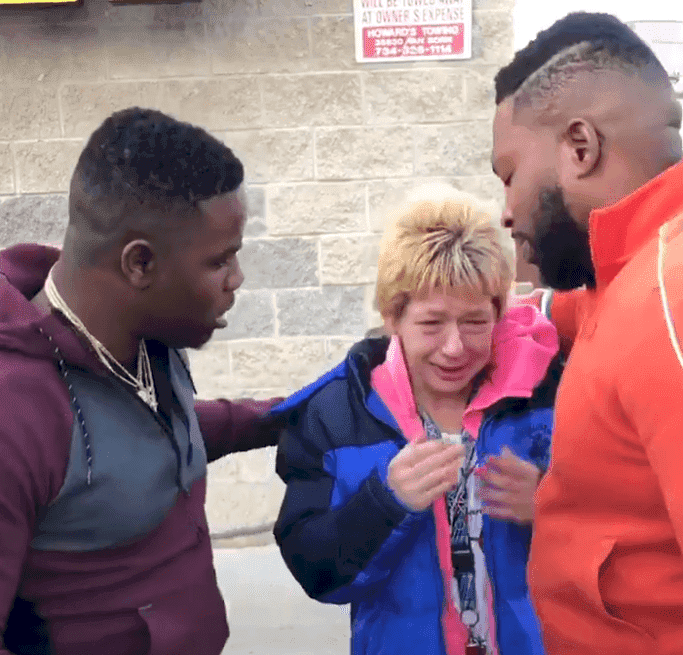 Source: Twitter / Carlos Haha Davis
HELPING AND BEYOND
Going the extra mile, Carlos and his brother gave the lady a hug to comfort her through her pain. Carlos also let the woman know that she wasn't alone.
"You're alright, you don't gotta cry.."
He adds,
"We got love for you. That's for you. We've gotta take care of each other"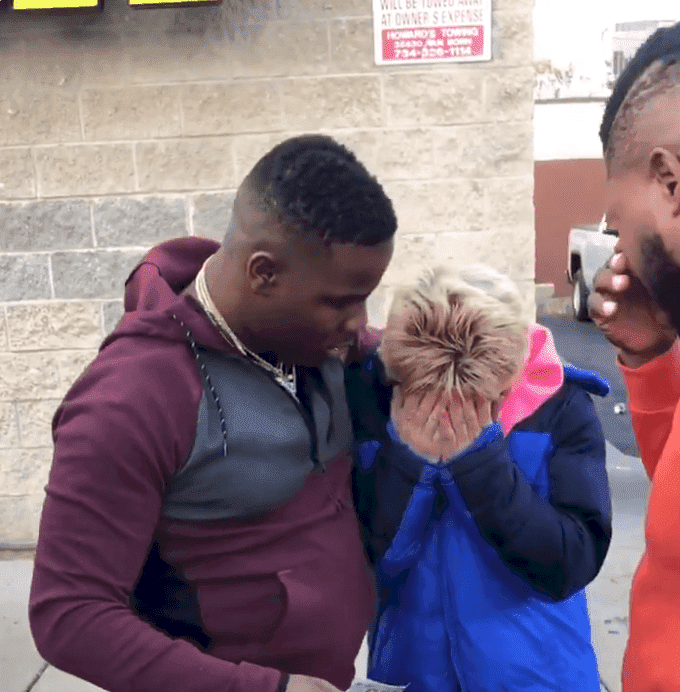 Source: Twitter / Carlos Haha Davis
HOW A SIMPLE ACT OF KINDNESS CAN GO A LONG WAY
The grateful woman asked how she could return the favor and the only way Carlos's brother could think of was for the woman to pay it forward and he told her so.
A clip of the touching incident was shared by Carlos online. The woman's shock by Carlos' gesture is evident in the one-minute video as she tries to suppress her emotions and starts to cry. Even the two men were holding back tears as they consoled her.
POLICEMAN'S KIND GESTURE TO AN OLD LADY
This story reminds us of another incident at a gas station involving a policeman and an old lady. Officer Todd Bing noticed 75-year-old Delores Marotta was buying $3 worth of gas as she struggled to walk with her cane. Seeing that the woman needed help, Bing offered to load the gas for Dolores and even added another $20 worth from his own pocket after learning that the woman had just recently been widowed and was struggling to make ends meet. This inspired the station's manager to post the story online proving kindness still exists among strangers, especially police officers who are often perceived at a bad light. The post went viral and even made the rounds of television stations. Clearly, a simple act of kindness goes a long way.
Please fill in your e-mail so we can share with you our top stories!