Hoda Kotb breaks down in tears as Kathie Lee Gifford leaves 'Today Show' after 11 years
Kathie Lee Gifford's announcement on Tuesday was a "bittersweet" affair. For co-anchor Hoda Kotb, it was mostly time to let the tears flow.
NBC Network's Kathie Lee Gifford told viewers of the "Today Show" that she would be departing after 11 years of co-hosting the show's fourth hour.
According to the LA Times, co-host Hoda Kotb was aware of the news before it was revealed. Yet that didn't stop her from breaking down and crying as Gifford spoke about her upcoming exit.
Follow us on Twitter for more @amomama.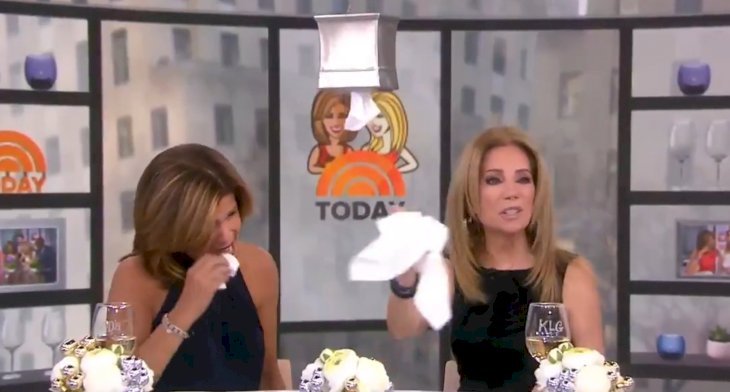 Amid her tears, Kotb spoke about the dramatic impact Gifford had made in her life.
She said:
"The minute you stepped into my life with both feet, everything changed. You chose me. And that's how it started. I was thinking about everything good that's happened in my life has happened since you came."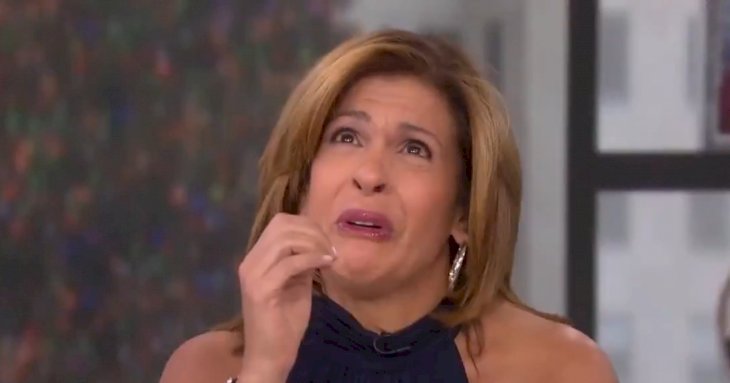 If it wasn't for Gifford, she might not have had the family she does today:
"I was even thinking about everything from — I met [boyfriend Joel Schiffman] because I had to give a speech. Why did I give a speech? Because I worked here. Because I worked with you. I wouldn't have been there that day. I met him. [Daughter Haley Joy Kotb] came as a result of our union, me and Joel."
Kotb asked the big question:
"I remember thinking about how does one person step into your life and change it like that? You did that for me."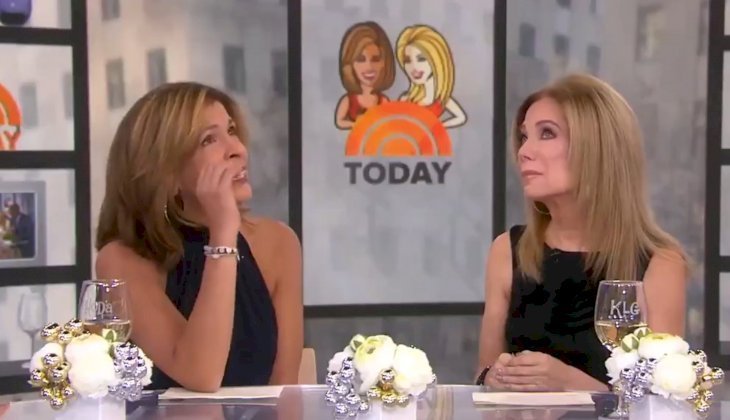 Gifford, who teared up herself, responded in kind:
"It's bittersweet, as these things always are... I've been here almost 11 years. [I] thought I would stay one year, [but] something happened along the way. [I] fell in love with a beautiful Egyptian Goddess."
She continued:
"It's an exciting time for me and I'm thrilled about the projects that are coming up, but it's also hard because the reason I stayed longer than a year is because I loved everybody so much."
Before "Today," Gifford co-hosted alongside Regis Philbin for 15 years on "Live with Regis and Kathie Lee." She worked as a "Good Morning American correspondent for three years prior to that.
The 65-year-old said that she and Kotb "weren't colleagues very long." They became friends quickly and will remain friends till the end.
Gifford is set to have her last day on the segment in April 2019.
As to her replacement, Gifford says "[she knows] somebody wonderful will be seating in this seat afterwards."
The media has their eye on other men and women who might be in the running. Rumor has it that Jenna Bush Hager is the top contender for the spot.
"It's bittersweet, as these things always are…"@kathielgifford announces she will be leaving TODAY on her 11th anniversary in April 2019. pic.twitter.com/YsHIq6c9ev

— TODAY (@TODAYshow) December 11, 2018
Meredith Vieira is also being watched closely as she has previously co-hosted on the show. John Cena has previously sat down with the ladies and could be a contender.
Maria Shriver, Blake Shelton, Bethenny Frankel, Andy Cohen, Willie Geist, Jane Krakowski, and even singer Meghan Trainer are all being looked at as potentials for the position.
We adore you KLG. Thanks for your love, friendship and for your hilarity. You will be dearly missed. ❤️ https://t.co/8oUduJQEgl

— Jenna Bush Hager (@JennaBushHager) December 11, 2018
Bush, 37, is highly praised for her relatability, positive demeanor, and strong following. According to a source, the show's network is "strongly considering" her as Gifford's successor.
While fans are not looking forward to seeing Gifford leave, they steadily anticipate who will grace their screens for the better part of the new year.