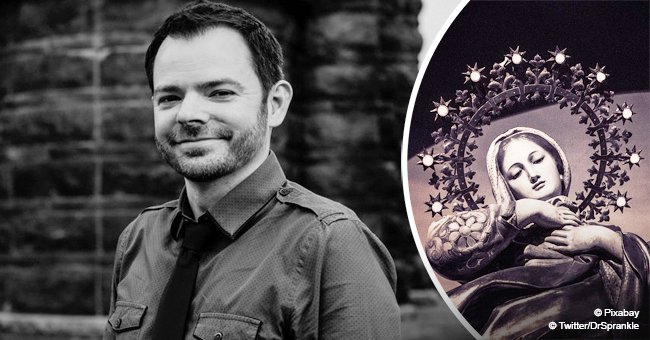 Professor gets harshly slammed for accusing God of impregnating Virgin Mary 'without her consent'

A university professor from Minnesota was heavily criticized after he accused God of sexual misconduct for impregnating Mother Mary, the mother of Jesus, without her "consent".
Eric Sprankle, an associate professor of clinical psychology and sexuality studies at the Minnesota State University-Mankato, criticized the Biblical Christmas story that is widely-known around the world, saying that the Christian God was a predator and that Mary never gave her consent about wanting to be impregnated with Jesus.
"The biblical god regularly punished disobedience. The power difference (deity vs mortal) and the potential for violence for saying 'no' negates her 'yes.''
Writing about his thoughts on Twitter, he said that the virgin birth story is an "all-knowing, all-powerful deity impregnating a human teen." He said that in the story, nothing was mentioned about consent and that he was convinced Mary could not have given her consent, as God had a strong hold over her due to his power.
"To put someone in this position is an unethical abuse of power at best and grossly predatory at worst."
Meanwhile, it turns out that Sprankle himself is a Satanist, whose Twitter biography includes the Latin translation of "Hail Satan". He also regularly shows photos of his Satanic Christian decorations and complains about a large number of Christian study groups and the lack of Satanic groups in his university.
Of course, his thoughts were faced with heavy criticism from people on Twitter, with users trying to denounce and debunk everything that he said.
"@firehill68: Her assent to the Archangel's announcement actually raised her to a position of great honor and glory. "Blessed are you among women." "From this day forward all people will call me blessed." " For the almighty has done great things for me."
Please fill in your e-mail so we can share with you our top stories!