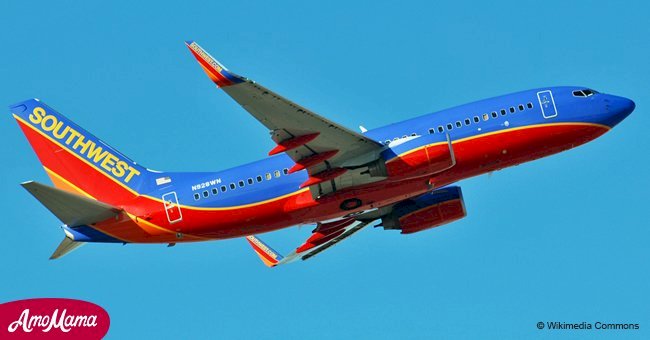 Southwest Airlines flight forced to turn around as human heart was left on board
All kinds of weird and wonderful items get left behind and collected by lost property departments, especially on flights. However, recently human organs were added to the list.
A Southwestern flight from Seattle to Dallas had to return to the departure point due to a human heart being left behind.
While flying over Idaho the pilot had to turn around as someone forgot to unload the heart before take off.
Read more on our Twitter @amomama_usa.
LOST HEART
The heart was meant to be used in an operation for someone who desperately needed a transplant.
The courier company contracted by LifeNet Health made sure that the box containing the heart was on the flight.
Mid-flight the captain was informed that he would have to go back to the start of the journey as the heart had to be taken to the hospital.
The box the heart was in had been left behind like abandoned luggage. After a five hour delay, the flight resumed.
FLIGHT FRENZY
This is not the first crazy story to take place aboard a Southwest flight. Earlier this year a white woman was removed from one of their flights after using racial slurs towards a black flight attendant.
The woman used the n-word to refer to the flight attendant after she asked the woman to prepare for light off, as is standard procedure on all commercial flights.
Another flight attendant approached the woman shortly afterward and requested that she leave the airplane. A video was taken of the incident and has gone viral on social media.
FUTURE PLANS
Despite these incidents, the airline has plans to expand their reach and list of destinations. Perhaps the most exciting prospective addition is that of flights to Hawaii.
HAWAIIAN AIRLINES.
The flights will depart from four US airports: Sacramento, San Jose, Oakland, and San Diego. They will land in four Hawaiian locations; Kahului, Honolulu, Lihue, and Kona.
Alaskan Airlines and Hawaiian Airlines are currently the only two who offer flights to Hawaii.
Please fill in your e-mail so we can share with you our top stories!