Father of 5 still grabs attention with his viral 'I'm Daddy and I Know It' video
What started as a white elephant gift for Christmas, became a viral sensation. A father of five and his wife decided to create a music video to the rhythm of LMAFO's "Sexy, and I Know It," and the result had people all over the internet in stitches.
Chad and Angela Morton, a couple from Taylorsville, Utah, are known among their family for their hilarious and well throughout white elephant gifts. In 2011, Chad recorded a bunch of Christmas songs, took a funny picture for the cover and gifted every member of his family with a  mockup album.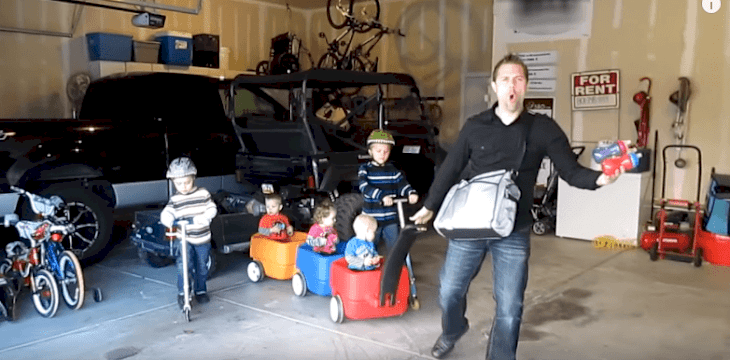 Everyone loved it, and Chad even had to make more copies for his friends. So, naturally, everyone was prepared to see how the father of five would top the album. It was Angela who came with the idea of making a music video.
The couple first thought about making a holiday-themed video, but after failing to come up with hilarious lyrics to Christmas carols, they decided to go with a more mundane hit. "Sexy and I Know It" was the chosen one, as it was on trend back in 2012.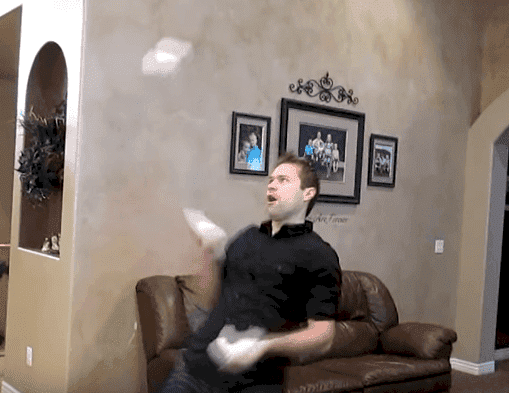 It took the Morton family one month to record and put together their version of the LMFAO hit, aptly titled "I'm Daddy and I Know It."
On the clip, Chad and his five kids, two sons of 7 and 5, and 22-months-old triplets are the stars. Following the hilarious lyrics, the music video shows Chad's daily life as a stay-at-home dad, cleaning after the kids, changing diapers, doing laundry, visiting the grocery store and shaking his moneymaker through the entire clip.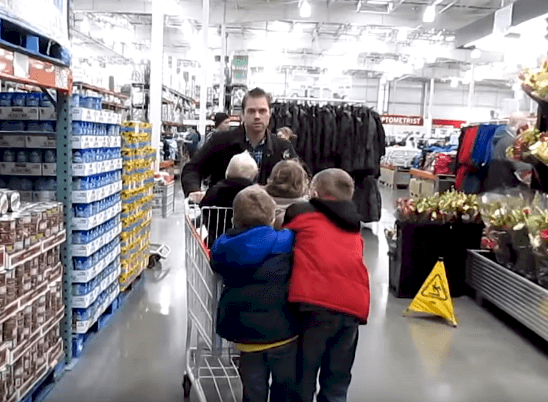 The kids, Morton said, were super excited about the project and they acted goofy without being told twice. "We've got tons of footage we didn't use for the video of them being goofy, but we were trying to figure out what scenes would best go with the lyrics," the dad explained.
And while the hilarious clip has earned over 13 million views since then, Angela and Chad's intention was never to become famous. "The original intent for the video was just for the family Christmas party," said Morton. "That night we burned it to a DVD, and we got labels made with a picture of me and the kids. Then we got one of our old DVD cases and put some shrink wrap on it."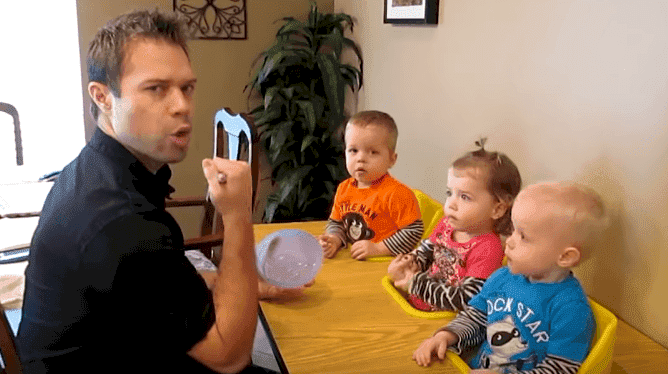 The video was a hit among the family, but Angela and Chad only had one DVD with the video. So, when the family asked to have a copy of the clip each one, Morton came up with the most ingenious solution: he would post it on YouTube so everybody could access to it quickly.
They never expected the wild reaction from people who found the video and started to spread it like wildfire. Along with the millions of views, the family got thousands of comments, some bad and most positive, as people praised Morton for being such a good father.
When asked if the family was planning on making another video, the answer was no. "Our intention was never to go big or to become famous from it, but it's always fun to hop on and see how many views it's got," Morton said.