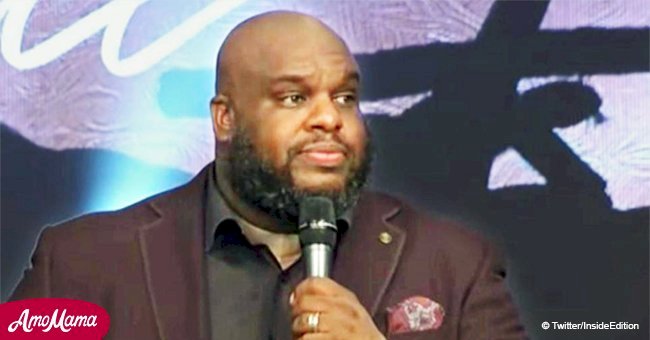 SC church pastor buys his wife a $200,000 Lamborghini leading to massive backlash
The pastor of a megachurch in South Carolina, Pastor John Grey, recently received criticism for buying his wife a Lamborghini SUV that is worth $200 000. His defense is that he worked hard to buy it for her.
Pastor Grey posted a video online defending his decision to make the purchase. In the video, he says the car was not bought by a pastor, but rather by a husband for his wife.
He went on to say that he is a husband and father first before he is a pastor and his priorities match that order.
Read more on our Twitter @amomama_usa.
HOLY CAR
On their eighth wedding anniversary Pastor Grey and his wife renewed their wedding vows. He bought her the car as a present for this occasion.
He was not only criticized for buying the car but asked where the money for the car came from. Grey claims that he did not use any church funds for the vehicle.
His wife also defended his purchase, saying that he had worked hard and saved to get the money together to buy the car. He had made her dreams come true by giving her the car.
Besides being a pastor, Grey is also an author with a book deal and has a television show on Oprah Winfrey's OWN Network.
BULLET IN A BIBLE
Grey is not the only pastor to come under fire. Recently a pastor from Detroit received backlash, both from the public and law enforcement.
Albert Weathers, a Detroit pastor, has been charged with the murder of Kelly Stough, a 36-year-old transgender woman.
Precise details and motive are still unknown, but what is certain in that Kelly was murdered in a shooting, and the pastor fled the scene immediately afterward.
THE RETURN
Thankfully, pastors are not all bad and one from Southaven made an attempt to inject some life and fun into his sermons.
Rev. Bartholomew Orr from Mississippi is the first pastor to use flying stunts in a sermon. A video of the stunt was posted online and has gone viral.
The sermon Orr gave centered on the return of Jesus and if the congregation had prepared themselves for this event.
Please fill in your e-mail so we can share with you our top stories!