Little girl's reaction to hearing her parents' voice for the 1st time still brings tears to eyes
A toddler had the most heart-warming reaction after hearing her parents' voice for the first time. The moment caught on video, still brings tears to viewers' eyes and touches their hearts.
After years of not being able to hear, little Annie was given the opportunity to hear for the first time, thanks to Cochlear Implants. Of course, what better way to do this but by hearing her loving parents' voices for the first time.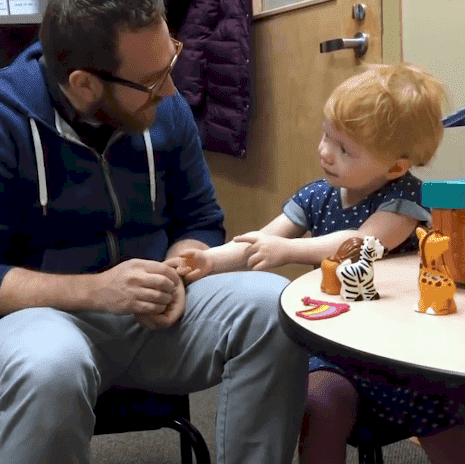 The video showed Annie with her father still communicating through sign language, when the doctor switched on the implants and suddenly hears her father whispering to her. She was overwhelmed with the happenings and couldn't help but smile and hug her father.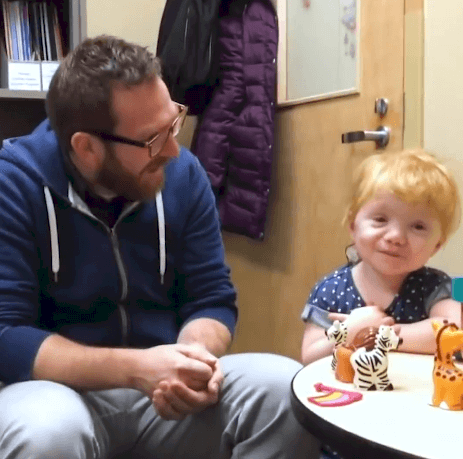 The video was posted on the social media platform Facebook by Poke MY Heart with the caption "A little girl receives a life-changing gift" which quickly gained over 4.1 million views and almost 20,000 shares. Facebook users also commented on their appreciation and happiness for Annie saying,
"Brought tears to my eyes!! A whole new world opens for her!"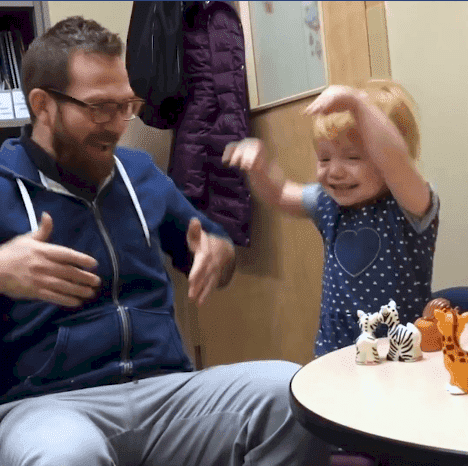 "This is the video more beautiful I ever saw I am so emotional right now God bless your baby."
Sometimes we tend to forget that what may seem to be little blessings is God's gift to us – like having all five senses and hearing our parents'. Unfortunately, Annie wasn't given the same gift at birth, which didn't allow her to hear the most important things a child needs for nurturing – her parents' voice.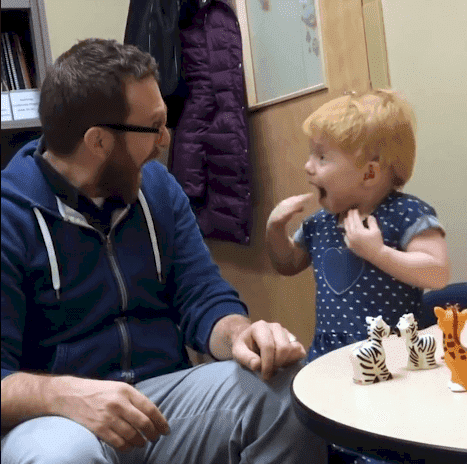 Luckily, she was given a new life – a new opportunity, to be a step closer to her parents, and the world. Just from the look of her face, happiness is already overflowing. But of course, not everyone who has a hearing impairment can afford such treatment. Hence sensitivity is still a must to those who don't have all five senses.