40-year-old mom stunned all 4 'AGT' judges with Prince's classic 'Nothing Compares 2 U' in video
Among all the acts that graced the 13th season of "America's Got Talent," Glennis Grace floored the judges and the audience with her incredible performances of some of the '80s classics. Her rendition of Prince's "Nothing Compares 2 U" still can cause chills among those who listen for the first time.
Glennis Grace is a 40-year-old mother and singer from Amsterdam. While was unknown in the U.S before auditioning for the reality competition, Grace has an established career in her country, where she first became known at age 16.
Back, then she won a Dutch TV talent show called "Soundmixshow," with an incredible performance of Whitney Houston's "One Moment in Time."
Grace, a prominent Houston fan, relied on her knowledge of the late singer vocals and songs and auditioned to "America's Got Talent" with a rendition of "Run To You" that had the judges and the audience on their feet.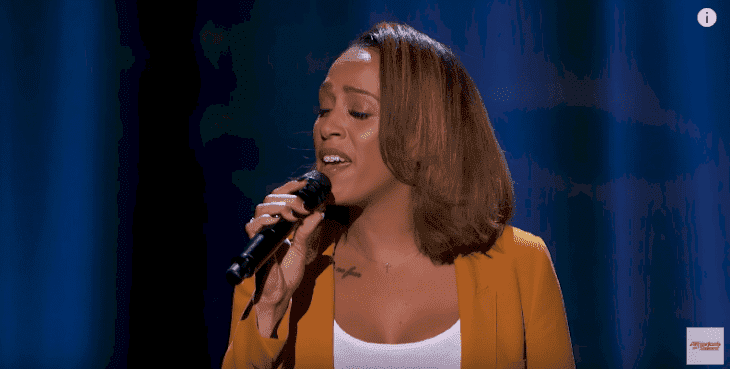 She got great critics from the four judges, but Mel B mentioned that Grace sounded almost too much like Houston, and encouraged her to step out of her comfort zone and challenge her voice to show a more authentic side of her talent the next time. And that's precisely what Grace did.
On the next round of the show, the judges' cuts, Grace brought the house down with an acapella performance of Prince's "Nothing Compares 2 U." She made the song her own by adding adlibs, octaves, and rifts that are not in the original track, showcasing her voice colors and her flexibility to make of a rock anthem a perfect ballad.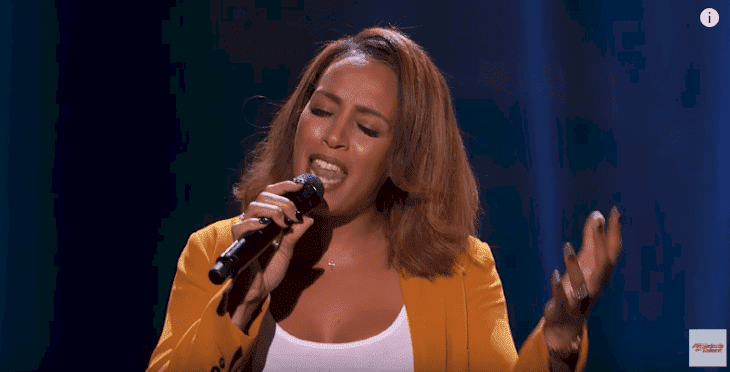 Once again, Grace had everyone on their feet. "I don't think you realize what you just gave us. You gave us your everything, your all. And thank you for taking my advice," said Mel B. While Simon Cowell added:
"What you have Glennis, you have a glow about you. And maybe the time is right for you now. Because there's a musical shift happening where record companies would normally say if you're not 21 we're not interested in signing you, or we want this kind of singer. The world is changing for the better, thank god."
Grace moved to the live shows, where she reached the finals. Unfortunately, she wasn't in the top five finalists. And even though she didn't win the show, Grace told reporters afterward that this was just the beginning for her.
"The most important thing for me is that Americans have taken me into their hearts. AGT has been a platform for me. One thing is clear; things are now really going to get started."
ANOTHER CONTESTANT THAT BEWITCHES THE JUDGES 
Jacqueline Faye, 53, went to "The X Factor" and nobody knew what to expect. But as soon as she started singing, everybody was left speechless.
The timid lady from Oxfordshire, England, who usually spends her days with her husband in their farm, went to the show just to sing "You're My World" by Cilla Black in front of the audience.  Her voice was amazing; she sounded like a jazz or soul singer. When she finished, the crowd gave her a standing ovation.
She got amazing critics from all the four judges of the show, and after a momentary scare when Simon Cowell said "no" and then stated he was joking, she was able to move on to the next round of the show.