'Bye, Felicia!' Woman with bizarre hairstyle gets into bus argument defending her look
A woman with an extravagant look got into a discussion with another passenger aboard a Pennsylvania bus. The discussion ended in a hilarious way as the long-nailed woman shut down the other with a "Bye, Felicia!"
A passenger aboard a Pennsylvania bus was on the way home last Friday and recorded an incident that took place a few seats ahead. The hilarious video shows an extravagant woman wearing a bizarre curly high wig double the size of her head and extremely long nails with an animal print design.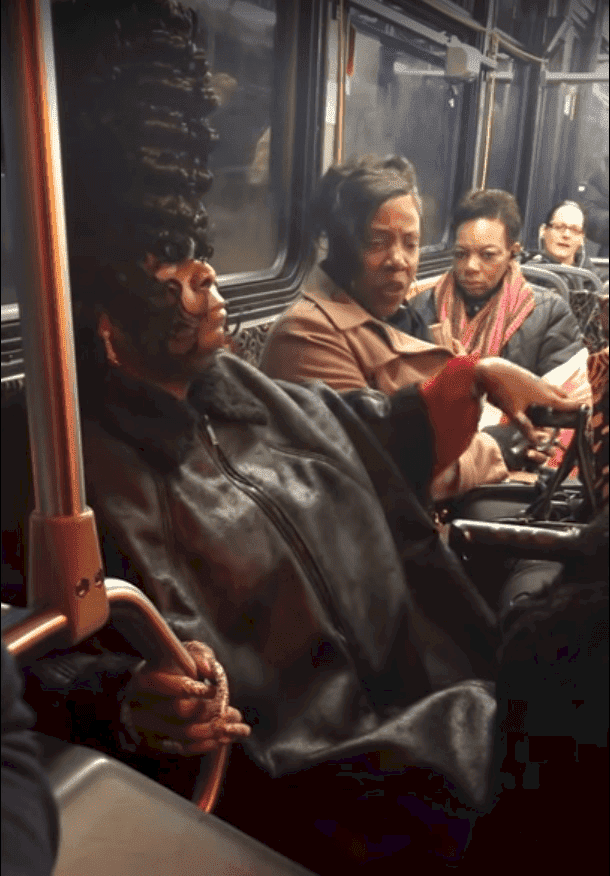 According to what the person recording stated, the lady with the wig was seated at the handicap section in the front, and when the other woman got on the bus, she seated right next to her.
However, the wig-lady soon started to question the other woman is she was comfortable, and they went back and forth stating "I'm good, thanks," with sarcasm before wig-lady stated, "Now this is why every time I see you there's a problem."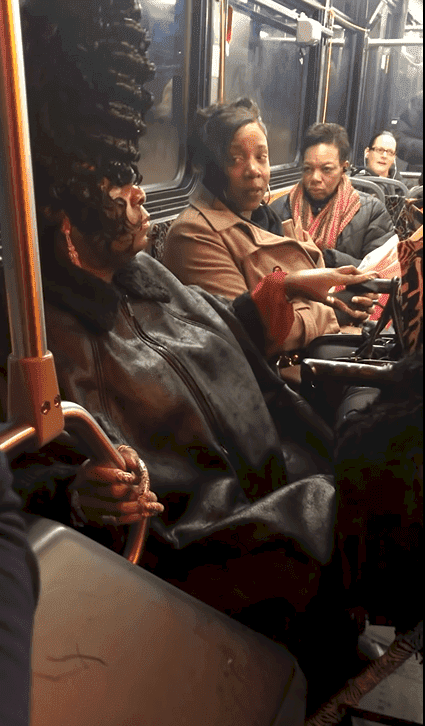 Surprised, the other woman stated, "You've never had a problem with me, I've never spoken to you." And, making a jab at the fact that the woman's bangs are covering her eyes, she asks "can you see me?" To which wig-lady fires back "I see whatever the hell I want to see so I can see you, crazy [expletive]."
The woman, clearly amused at this point, disagrees on who's crazy by calling the other "hilarious" for her over the top hairstyle, as the rest of the passengers keep minding their own business while trying to stifle a giggle.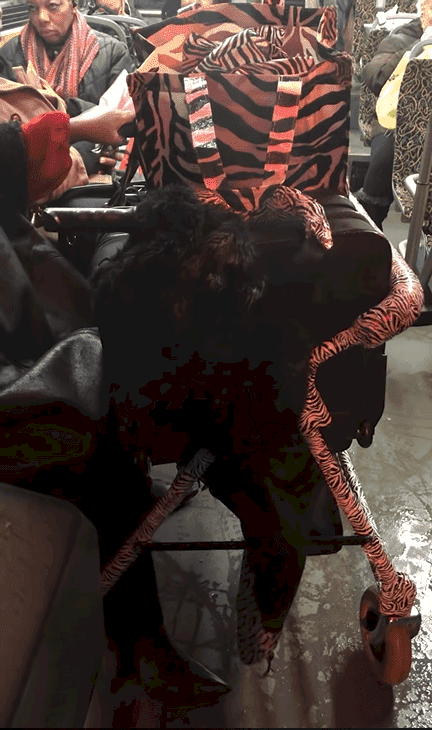 But wig-lady was not about to take free offenses on her style, and she let the other woman know that not everyone can rock her hairstyle. As she speaks, the person recording moves the camera to focus on wig.-lady's animal print handbag and matching walking frame.
"I'm not crazy. I look good because plenty of people can't wear this, including you,' said the woman. And then moving her hands with long nails in front of the other woman's face, she added: "I get compliments all the time. Can you say that? No. Bye Felicia."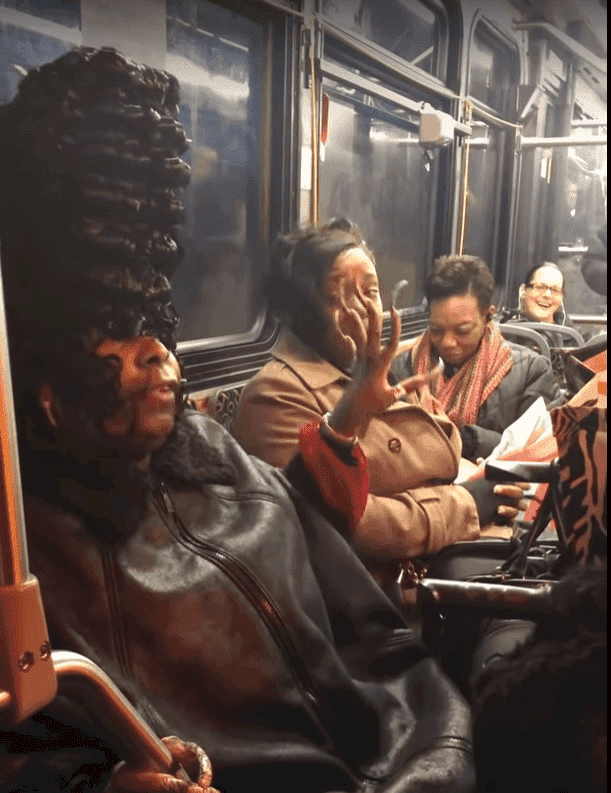 "Mam keep your hands off my face," said the other woman, But wig-lady just keeps repeating "Bye Felicia" over and over again until someone in the background suggests the ladies changing seats, to which she replies "I was seating here first, there wasn't a problem until you got on the bus."
The person recording stated that a few minutes after the video ended, the "other woman ended up getting up and moving to a different seat on the bus."
BYE FELICIA
The expression was made famous by rapper Ice Cube in the 1995 film "Friday." And according to Cube, who co-wrote the script, "Bye Felicia" is used "to get anyone out of your face."
Michelle Obama recently used the expression on her visit to "The Tonight Show Starring Jimmy Fallon." In the middle of their interview, Fallon pulled out a photo from Michelle and Barack Obama waving goodbye from an airplane after Trump's inauguration, "can you just walk me through," Fallon started to ask, but was cut off by Michelle stating "Bye Felicia."
Her instant answer had the audience and the host in stitches, even prompting a musical intervention by The Roots. "Is that what was going through your mind?" asks Fallon, to which Obama replies "A lot was going on that day."
People on social media praised Michelle for using the expression, and one user went as far as calling Obama the "Queen of authenticity."
Michelle Obama when asked by Jimmy Fallon to explain what she was thinking referring to a photo of her and President Obama waving as they get ready to leave after Trump's inauguration, "Bye Felicia". 🤣 Gotta love her! @MichelleObama Queen of authenticity 💕 ❤️ 💕

— semlohv (@semlohv) December 19, 2018
Michelle Obama just described her feelings during this photo after Trump's inauguration as "Bye Felicia" and then threw some shade at Melania Trump's Tiffany box. I love her. pic.twitter.com/6CgXrSpHz0

— Greg Sarafan esq (@GSarafan) December 19, 2018
The #ByeFelicia that was never said out loud, but heard all around the world. @MichelleObama, you are a queen. 👑 (Also, consider this an open invitation to be a guest on @DEADLINE's #NewHollywoodPodcast.) https://t.co/jo9Ssmmmfg

— Dino-Ray and the Cult Jam featuring Full Force (@DinoRay) December 19, 2018