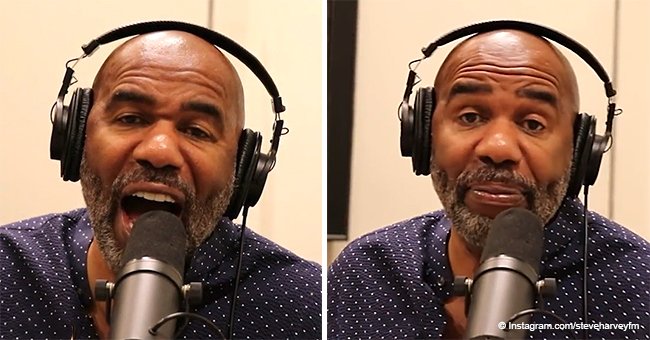 Steve Harvey sparks concern after revealing he's 'smokin' 89 cigars' in holiday video
Steve Harvey's fans expressed their concerns about the famous TV host's health after he shared a video of himself saying that he's smoked 89 cigars this Christmas season.
"I'm smoking 89 cigars tomorrow."
Although Steve is clearly excited about the entire holiday season, it turns out that he might be sharing just how excited he is in the wrong way. After greeting his fans a happy holiday, he went on to say that he is as happy for the holidays as happy can get and that he was to smoke 89 cigars the next day.
This alarmed his fans who were concerned about his health, saying that smoking that much could lead to something fatal.
After greeting his fans a happy holiday, he concluded the video by singing his own rendition of "The First Noel" and "Silent Night".
His followers on Instagram proceeded to flood his comments with words of concern, saying that smoking is definitely not good for his health and would eventually cause cancer if he continues to do what he's doing.
"Steve you either very tired and lack sleep, or your sick and don't know it yet. Get checked out or get some sleep. I'm sorry to say that but I'm a nurse and I see it in your face. "
"Be careful w/ the cigars deacon! mouth cancer."
"Not good for your health."
"You better not smoke that many I want you around for a long time."
"Please dont smoke 89 cigars, it's not healthy"
Comments over on Atlanta Black Star have also stated concern over the comedian, saying that his eyes seem as if he is sad and depressed. Instead of telling him off, one particular commenter asked his fellow social media users to pray for the host instead, as it seems like he is troubled.
Please fill in your e-mail so we can share with you our top stories!