Serena Williams sticks up for the rules changes to help players wanting to have children
Serena Williams has expressed her support for the new rule modifications introduced by the Women's Tennis Association (WTA) to offer extra ranking protection for new moms when they return to the tour.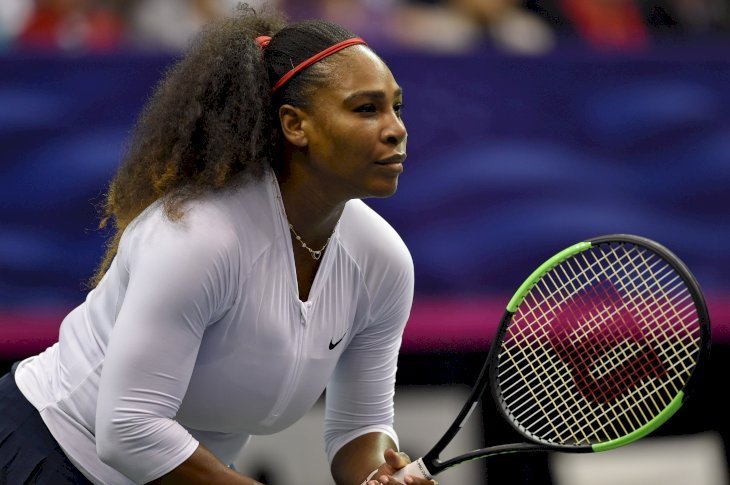 Williams, who gave birth to her daughter Olympia Ohanian in September 2017, shared her opinion on the changes on Thursday ahead of an exhibition match against her sister Venus at the Mubadala World Tennis Championship in Abu Dhabi.
The new rules, which were announced earlier this month and will take effect in 2019, freezes a player's ranking in the event of injury, illness or pregnancy.
It means a player returning after pregnancy can use their previous ranking to enter 12 tournaments during a space of three years.
The modifications also ensure that such players will not face a seeded player in the first round.
"I think it's great," said Williams, adding that:
"Women that are younger can go out there and have kids and not have to worry about it and not have to wait until the twilight of their years to have children and I think it's a really great rule."
A MOTHER'S SACRIFICE
The 23-time Grand Slam champion knows first-hand the significance of these new changes. When she took a break from tennis to have her daughter, she was No. 1 in the world, but when Williams returned to play in March 2018, her ranking had dropped to 451, and she was unseeded at the French Open, her first grand slam event since resuming.
The 37-year-old mom added:
"I think having gone through the experience myself really opened my eyes up to me and, 'Would I have done it sooner had there been different rule changes?' I don't know, but now that there is an opportunity, people don't have to ask that question anymore. I think it's a great rule change. But I feel like it's just something that's always going to be there and be special and I'm happy that they did it."
CHILDBIRTH COMPLICATIONS
Despite winning her 23rd Grand Slam title while she was two months pregnant, Williams experienced life-threatening complications during the delivery of her daughter.
After undergoing an emergency cesarean section, her history of blood clots played up and had the tennis star gasping for breath in the recovery room.
She ended up having multiple surgeries before leaving the hospital, and even at home, Williams told Vogue Magazine she spent six weeks unable to get out of bed.
BETTER DAYS ARE HERE
During that time, her husband, Reddit co-founder Alexis Ohanian was her support, and he still is, cheering Williams on through every win and every loss.
Ohanian famously shared an emotional tribute to his wife before her dramatic U.S Open defeat in September and continued to be a hands-on dad to Olympia.
Williams had to give up a lot to have their daughter, but she's sure glad to know that other tennis players will not have to.