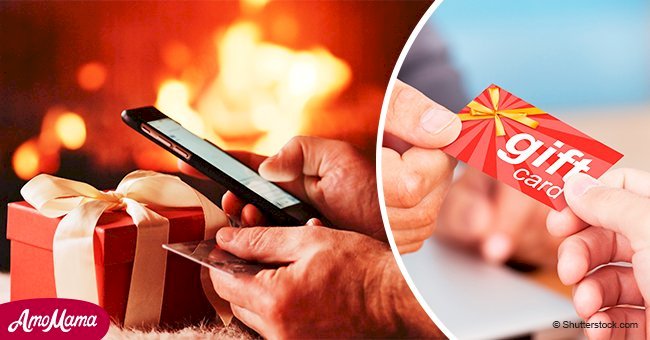 Here's how to turn unwanted gift cards into cash

Gift cards have grown in popularity over recent years and has become the most popular type of present over the last decade. If you received one over the holidays, and are unsure of what to do with unwanted gift cards, try these useful tips.
If something else tickles your fancy, and you prefer to get rid of your unwanted gift cards, there are some options available. Multiple ways to convert your unwanted gift card into something useful or even cash are offered and is just a matter of what suits you best.
Sell your gift card
Online marketplaces like Raise.com and Cardpool.com give people the opportunity to sell their unwanted gift cards to other consumers.
There is a tradeoff though. Selling your card for less than its value is what makes buying them attractive.
It is also one of the only ways to get some cash out of the gift card if that is your goal. But be aware of the exchange procedures of the particular gift card, as they are not all the same. So make sure to read the rules first.
Trade in your gift card
An attractive alternative to getting the most out of the card that you didn't want, is by using Target's gift card exchange program.
If you would rather spend the value of your card at a Target store, even if you have already used part of its value, you can exchange the amount left on the card for a Target gift card.
Regift it to someone else
Unwanted cards can be regifted to someone else, but check the period of validity before you do. Most cards are valid for at least five years from the date of purchase according to the National Conference of State Legislatures.
There is a chance that inactivity fees can kick in after a year, so make sure to check the details of your gift card. Instead of giving the unwanted gift card as a present, you can alternatively use the card to buy a gift for someone else.
A convenient way is to use an online gift card exchange site. Most will purchase your gift card for up to 90% or even more of its value, and will resell the card for you.
Be aware of scams involving gift cards.
According to the Federal Trade Commission, victims of scams surrounding gift cards are up to 26% between January and September this year.
When taken in relation to the 7% during 2015, it's quite a rise and has become a big problem, as stated by the Pennsylvania Attorney General, Josh Shapiro.
In efforts to address the problem, Shapiro joined forces with the attorney general of New York and three big retailers.In November, Best Buy, Walmart and Target announced steps to try putting a stop to the fraud.
Enhancing employee training, restricting the trade of one gift card for another, and reducing gift card limits are all steps which have been implemented.
Taking it a step further, Best Buy teamed up with the AARP in a recent public service announcement as the Best Buy spokesperson, Boua Xiong said:
"We certainly see more people start reporting it because we are empowering customers now not to be scared about talking about this. I think for a while there was some shame."
The FTC advises consumers not to comply if someone calls demanding to be paid with a gift card. These cards can not be used to pay for utilities, post bail, or pay for taxes.
If you suspect that some did, or is trying to scam you, report the matter of fraud to the card company before notifying the TFC.
Scam alert
Police are warning consumers about the uptake of a particular scheme that involves the thief taking the gift card off the rack, jotting down the card's numbers, and scratching off the strips on the back, revealing their security codes.
Armed with all the information they need to access the value of the card, they now put the 'used' card back on the rack and leave the store.
Buyers are encouraged to check the card they want to purchase for any signs of tampering, and since many cards lately come out wrapped in paper, it is advisable to buy those as opposed to the open ones instead.
But no matter what you choose to do with your gift card, stay alert and informed to get the most proverbial bang for your buck.
Consider following if you are on Instagram. Or read more on our Twitter account @amomama_usa or both!
Please fill in your e-mail so we can share with you our top stories!