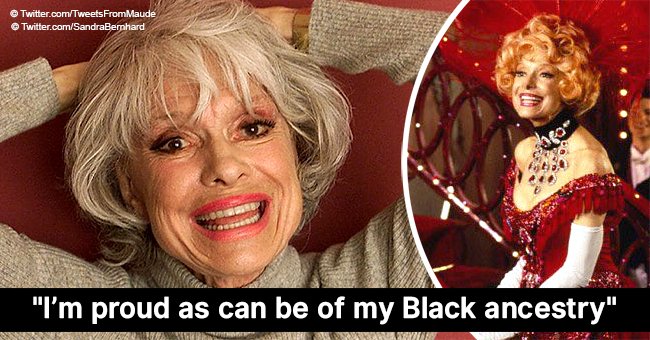 Iconic actress Carol Channing kept her Black heritage hidden for years for a reason
Carol Channing passed away yesterday, but not many people knew the Broadway legend was part black or the reason why she chose to hide the fact during her career.
Channing thrilled audiences and firmly established herself as a Broadway staple throughout her seven-decade career, but the Seattle-born performer was mostly categorized as Caucasian.
It wasn't until her 2003 autobiography, "Just Lucky, I Guess: A Memoir of Sorts" was published, that many fans knew the truth, reports The Grapevine.
Channing, then 83, revealed that she was 16 years old when her mother told her about her black heritage. Her paternal grandmother was African American and her father, George Channing, was therefore of German and Black ancestry. He was even listed as "colored" on his birth certificate.
During a 2010 appearance on the "Wendy Williams Show," Channing also explained that her mother gave her the news when she was going to college, so she wouldn't be surprised if she [Channing] had a baby that turned out black.
Channing, during her lifetime, raved about her discovery, saying:
"I know it's true the moment I sing and dance. I'm proud as can be of [my black ancestry]. It's one of the great strains in show business. I'm so grateful. My father was a very dignified man and as white as I am. My [paternal] grandparents were Nordic German, so apparently, I [too] took after them [in appearance]."
Sharing her reaction to the news in a 2002 interview with CNN's Larry King, Channing said she felt "Gee, I got the greatest genes in show business."
Despite the pride she had in being partly black, Channing kept the fact secret while she worked actively in theater productions. According to her biography, it was because she did not want to be typecast on Broadway and in Hollywood, reports Black Enterprise.
Channing passed away yesterday, January 15 from natural causes at her Rancho Mirage home in California. She was aged 97.
She was mostly known for her career-defining roles in "Hello Dolly!" and "Gentlemen Prefer Blondes." Her captivating smile and raspy voice also endeared her to many theater fans who may never forget her breathtaking rendition of the song "Diamonds Are a Girl's Best Friend."
Channing is survived by her only son, Channing Carson, also known as Channing Lowe.
Please fill in your e-mail so we can share with you our top stories!