Outraged passenger scolded GOP congressman because he traveled 1st class during shutdown
Rep. Rodney Davis seemed to have an awkward flight as he was caught on video flying in first class during the government shutdown.
A passenger, whose identity is yet to be revealed, couldn't control himself and asked the lawmaker if he thought it was appropriate to fly first class while 57,000 TSA agents weren't being paid.
Davis didn't respond to the provocation but that didn't stop the video from quickly going viral across several social media platforms.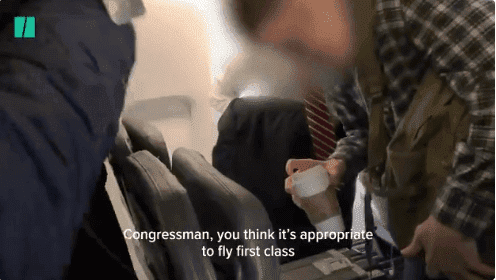 FIRST CLASS CONTROVERSY
The incident took place during a flight from Chicago to Washington D.C. on Tuesday, January 22, 2019, and the person behind the camera didn't hold any punches while approaching Davis.
In the footage, the mystery man can be heard asking the Republican lawmaker if taxpayers had paid for his flight, but Davis remained silent, opting for oblivion.
Just spoke with an ethics officer in the House who says accepting the upgrade does *not* violate the rules, as it's an equal opportunity offering--he is receiving this the way any other person with this many frequent flyer miles would, not specifically because he is a Congressman

— Akbar Shahid Ahmed (@AkbarSAhmed) January 22, 2019
PART OF THE JOB
It is known that members of Congress can have their regular flights to and from their home jurisdictions paid for in order to maintain constituency contact.
But, unlike the paychecks of hundreds of thousands of federal workers, that privilege doesn't go away in case of a government shut down, which was why Davis was approached by the man.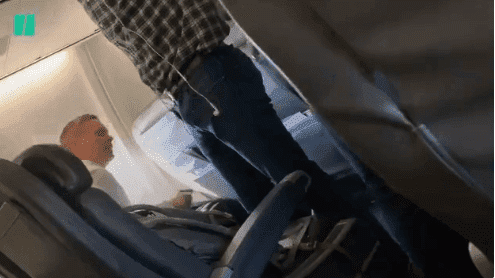 However, it has been reported that Davis did not use his taxpayer-provided budget to get the first class seat; his ticket was simply upgraded due to his frequent flyer status, free of charge.
That automatic upgrade wasn't exclusively offered to Davis as it can happen to any passenger as long as their frequent flyer status checks out.
Members of Congress can have their regular flights to and from their home jurisdictions paid for.
A GOP congressman flew first class today on a taxpayer-funded flight* on day 32 of the shutdown. A fellow passenger wasn't thrilled.

*(The office bought him a coach ticket but he got upgraded for free because of how frequently he flies--on taxpayer dime)https://t.co/4UFdhVoUHP pic.twitter.com/Qmfi8dQpFE

— Akbar Shahid Ahmed (@AkbarSAhmed) January 22, 2019
FREE LABOUR
TSA agents are among those affected by the partial shutdown initiated by Donald Trump in late December of 2018 after the House of Representatives failed to pass a budget bill.
That bill would allow Trump to be provided with $5.6 billion to build the border wall between Mexico and the U.S., and the President vowed not to re-open the government until he gets the funding he wants.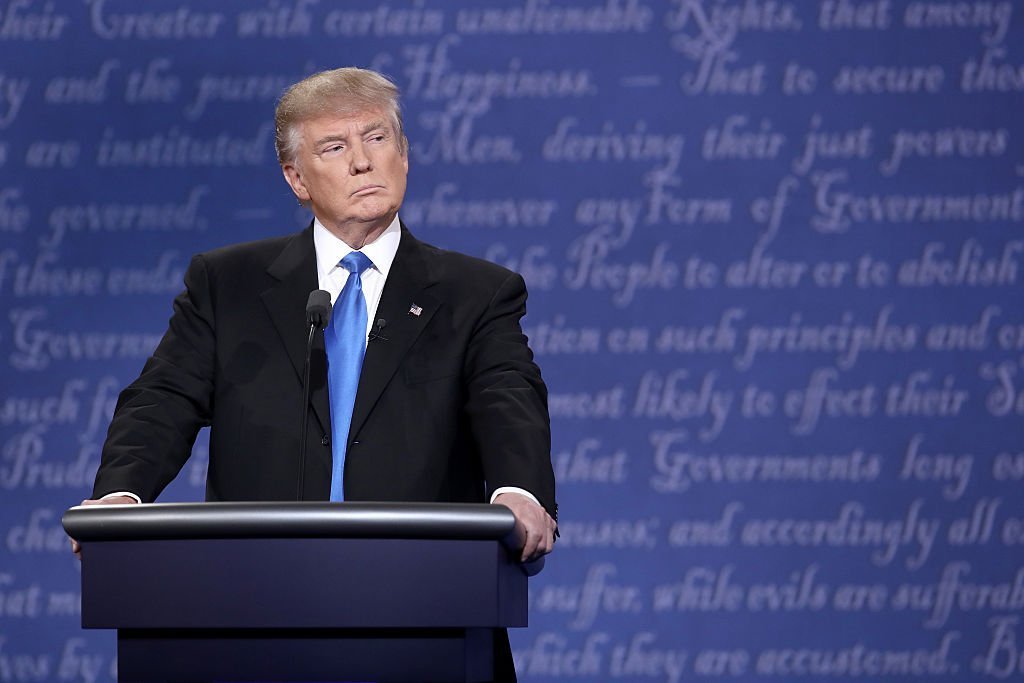 This has caused great concern amongst federal workers, who are still required to work even though they're not getting paid, a situation that affects around 800,000 people with bills to pay and families to feed.