Woman wearing white face paint and sunglasses at airport shouts obscenities, police handcuff her
A black woman wearing white paint on her face was arrested at LAX airport after shouting obscenities outside a high-end brand shop. At least five police officers surrounded the woman, as seen in footage of the incident.
Airports can be stress-inducing places for some people and some of the most insane things can happen there.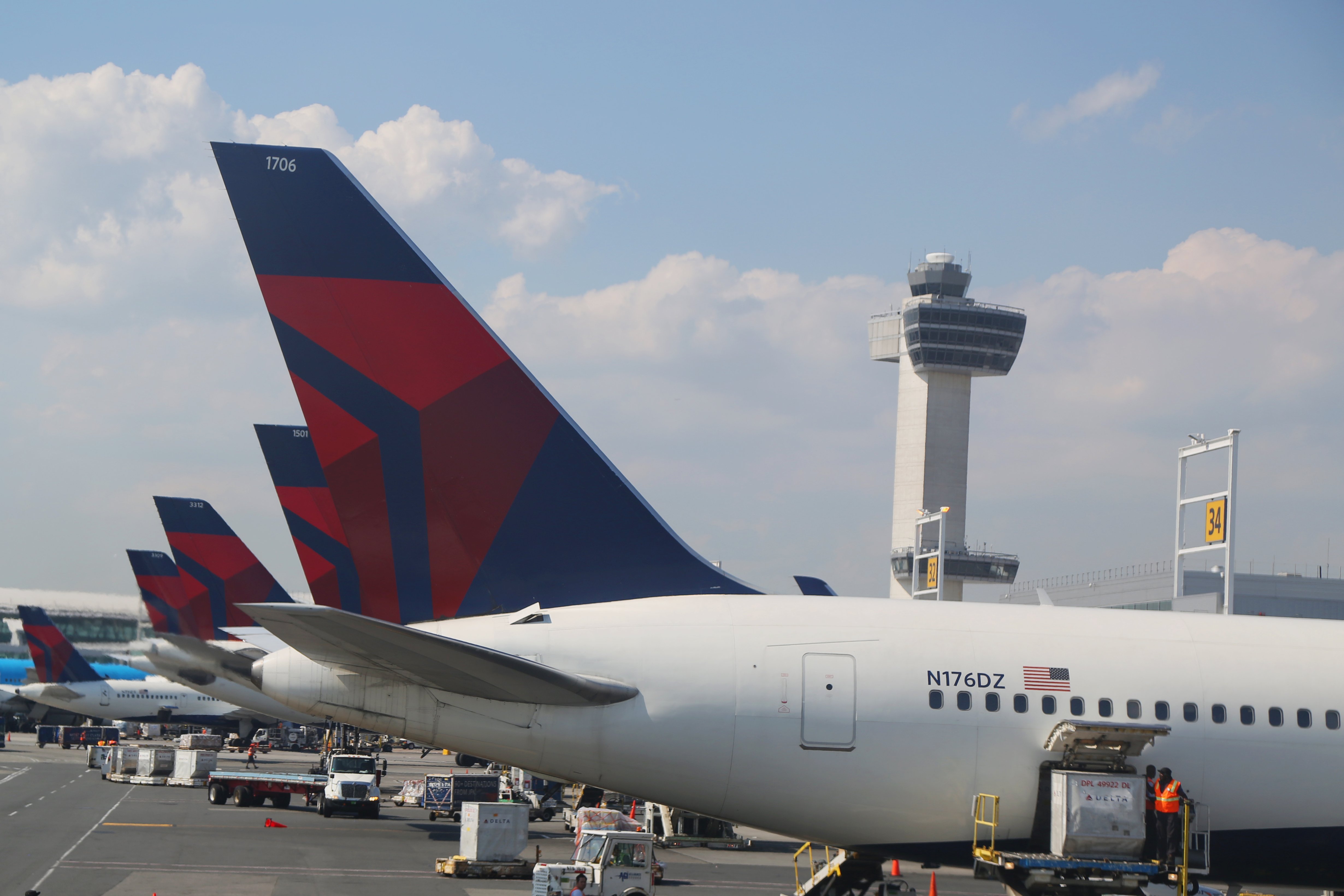 People are running not to miss a flight, children crying, families saying goodbyes, the security check and the fear of losing a suitcase, are some of the many situations that can be triggering for anyone. Now imagine, what would happen if, out of nowhere, a woman started screaming profanities in the middle of a terminal?
That's precisely what happened on the inside the Tom Bradley International terminal in Los Angeles on Wednesday morning.
 A BIZARRE SCENE
To add to the craziness, the woman was wearing white paint on her face, beck, and hands. She also wore sunglasses, a gray jumper over a burgundy hoodie, leggings and sneakers.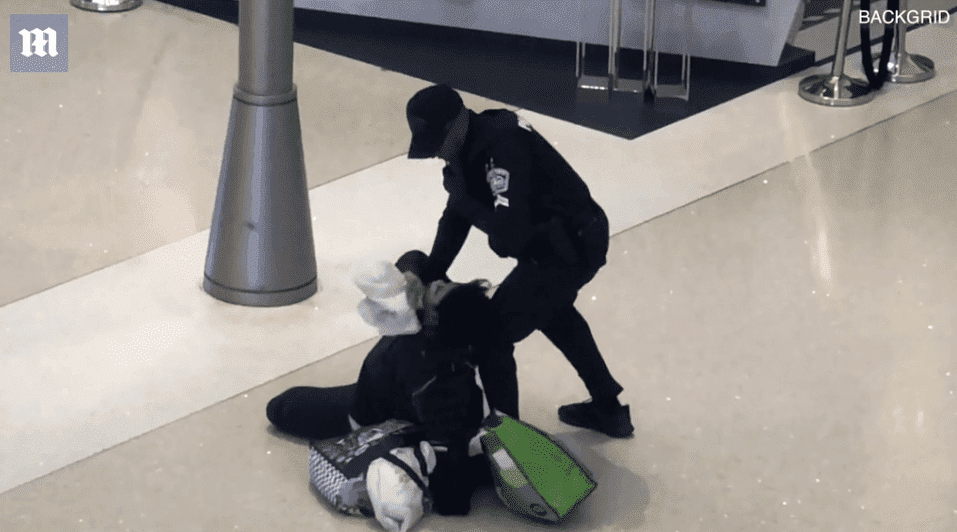 According to witnesses, the woman started screaming obscenities in front of the Bvlgari shop at the terminal's forecourt. Police were called, and at their arrival, the woman was pinned to the ground and then handcuffed.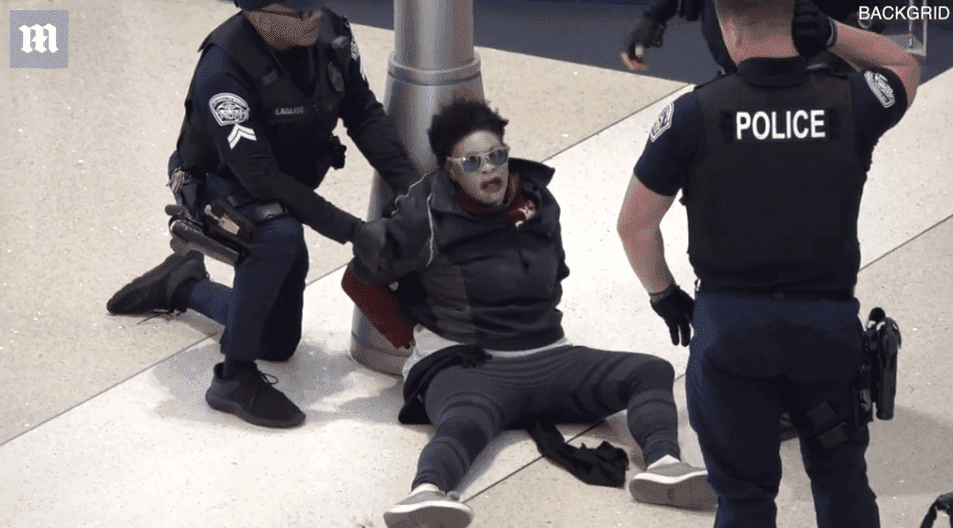 Footage obtained by Daily Mail shows the woman sitting on the floor, immobilized, while she keeps cursing at the first officer that showed up. The man is seen asking for backup, and then, at least five police officers and airport security surround the woman as she continues her screaming match.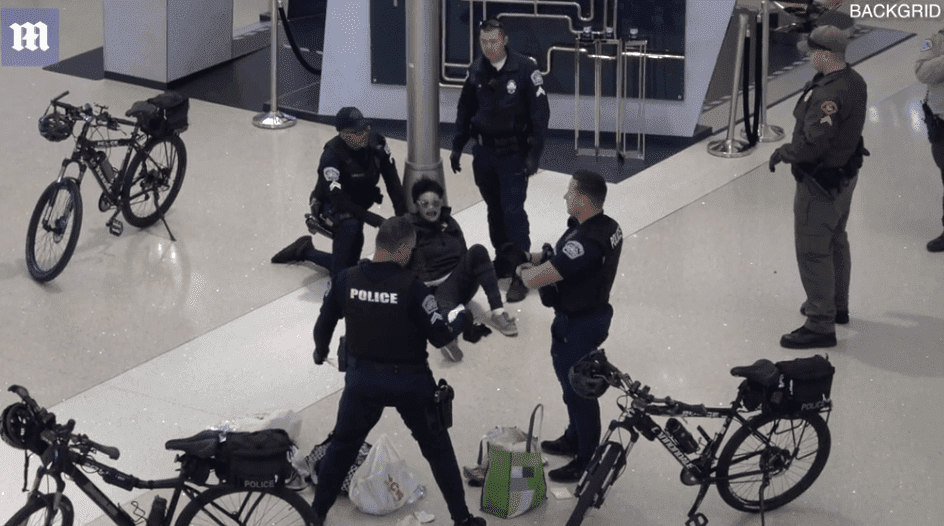 Police can be seen checking the woman's belongings, which were in two plastic bags and seemed to contain some medicines and cigarettes.
Then, a female officer was called to search the woman.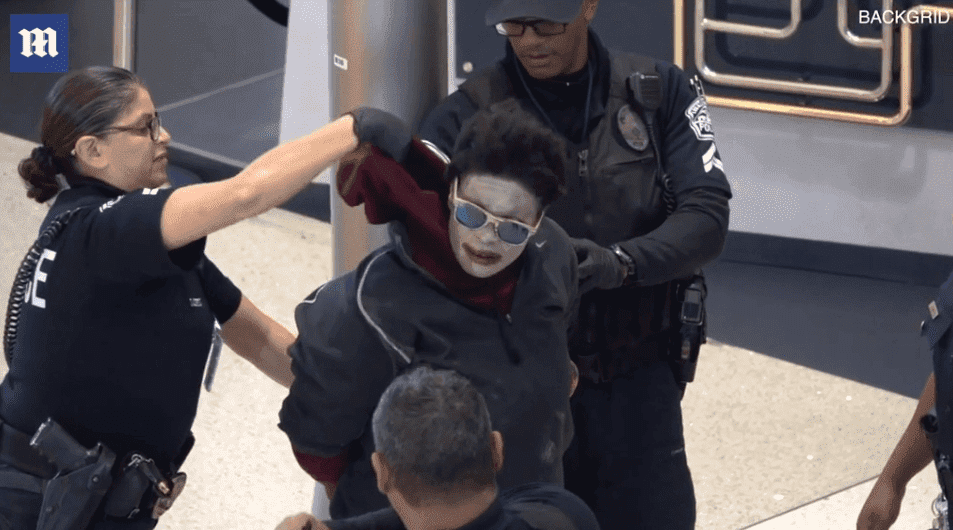 Is not clear how the woman passed through security, or if she was intended to board a flight.
ANOTHER AIRPORT ARREST
Last September, military veteran Ralph Rodriguez-Hernandez was dropped off at Tampa International Airport to take a flight to see his family in Puerto Rico. However, he never made it onto the flight.
The veteran was arrested at the airport for unruly behavior. His Post-traumatic stress disorder (PTSD) caused him to become agitated when his flight got delayed, threatening to kill the ticket agent at the gate, and then resisting police officers when they were trying to arrest him.
A video of the incident, recorded by a fellow traveler, shows Rodriguez-Hernandez removing his pants as he yelled that he didn't have a bomb and asking "where is the plane?"
Rodriguez was with his emotional support dog, a Rottweiler named Dax.
At one point, he kicked an arresting officer in the face, prompting the officer to pin him to the ground while Dax was soothed by another passenger. 
After watching footage of the incident, Rodriguez' wife blamed his actions on PTSD as he'd served in the US Air Force for 16 years before recently retiring. In those years he was deployed 6 times. "He's not here. He's not where he's at. He's just thinking about what he went through over there. He told me everything. He told me what he did, what he saw. It's horrible," she said.
Rodriguez-Hernandez faced a number of serious charges including aggravated assault, resisting an officer with violence and escape.