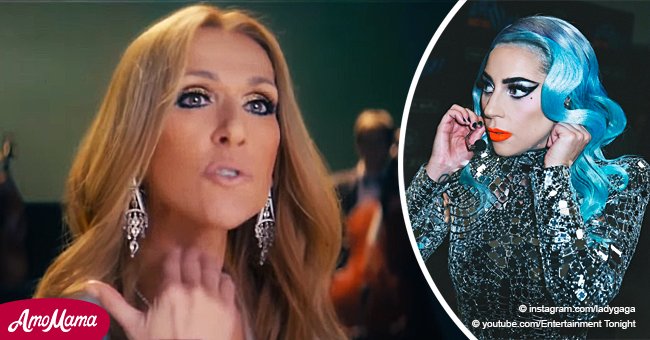 Academy Awards didn't include Céline Dion's 'Ashes' on Oscar list
The song, Ashes, which was recorded for the Deadpool 2 movie was surprisingly not nominated for the original score category in the Oscars.
Anyone who has watched Deadpool 2 can testify to the excellence of the song that was played over the opening credits of the film. The song, titled Ashes, was written by the trio of Petey Martin, Tedd T, and Jordan Smith, following director David Leitch's intent to create a befitting emotional song for the film.
David and actor Ryan Reynolds decided on Celine Dion to record the song. Critics positively received the song, and it even reached the top spot on the US Dance Club Songs chart.
It thus came as a huge surprise to find that the song was missing in the Music (Original Song) category when the nominations for the 2019 Academy Awards came in.
Songs that were nominated include All the Stars by Mark Spears and Kendrick Lamar (Black Panther), I'll Fight by Diane Warren (RBG) and The Place Where Lost Things Go by Marc Shaiman (Mary Poppins Returns).
Others include Shallow by Bradley Cooper and Lady Gaga (A Star Is Born) and When A Cowboy Trades His Spurs For Wings by David Rawlings and Gillian Welch (The Ballad of Buster Scruggs).
The song's absence from the nominations drove Entertainment Tonight's Ash Crossan alongside Celine Dion enthusiast Deirdre Behar to do a segment on it calling it a crime and enthusing that it is not okay for Ashes not to be nominated.
Other eye-catching nominations were those of Lady Gaga. The singer, who was the leading lady in A Star Is Born was nominated for two of the most competitive categories. Gaga was nominated for Best Actress alongside Yalitzia Aparicio in Roma, Glenn Close in The Wife, Olivia Coleman in The Favorite and Melissa McCarthy in Can You Ever Forgive Me?. Shallow, which she sang in a duet with Bradley Cooper is also in a race for Best Song.
This makes Gaga the second person to ever be nominated for those two categories in a year (the first was Mary J. Blige in 2018 for her performance in Mudbound and her song in film, Mighty River.
The awards season is looking good for Gaga. Although she tied with Glenn Close for Best Actress at the 2019 Critics' Choice Awards, she has accepted awards for Shallow at the 2019 Golden Globes and the Critics' Choice Award ceremonies.
Lady Gaga and Celine Dion are both very great at what they do. Tell us what you think about the 'Critic's choice.'
Please fill in your e-mail so we can share with you our top stories!