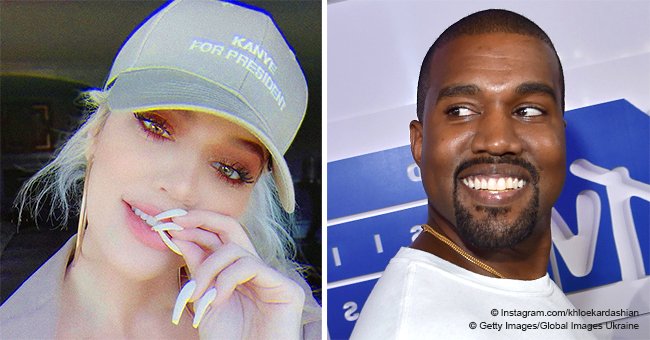 Khloé Kardashian proudly models 'Kanye For President' hat in new photos
Khloe Kardashian sparked controversy after she deliberately posted photos of herself wearing a cat that had "Kanye For President" embroidered at the front. This move came after Kanye West has reportedly stopped supporting President Trump for various reasons.
Is Kanye West actually considering being the next president of the United States? Khloe Kardashian was the first of the Kardashian clan to model a "Kanye For President" cap, which could hint that he is indeed planning to run for office in the 2020 election.
As she drove around in her luxurious Rolls Royce, the reality TV star snapped a few selfies to show her millions of followers the little statement that she seemed to have been implying to happen in the near future.
Kanye's political stances took a drastic change after he revealed that he was "used" by the current administration. After his meeting with Donald Trump, he announced that he would be taking a "break" from politics as he felt betrayed.
According to West, he introduced Candace Owens to the designer of the "Blexit" logo, which means "black exit from Democratic Party". He disagrees with him having to do anything with the logo design itself. However, when asked about what Blexit is, Candace, who is an ultra-conservative political activist, said:
"Blexit [black exit from Democratic Party] is a renaissance and I'm blessed to say that this logo, these colors, were created by my dear friend and fellow superhero -- Kanye West."
Now that he seems to have had it, Kanye might actually be considering running against someone whom he once backed and advertised during the elections. In fact, him possibly running against Trump might be one of the biggest ironies ever, as he and his wife Kim Kardashian actually went to The White House numerous times to push their agendas with the president.
Please fill in your e-mail so we can share with you our top stories!