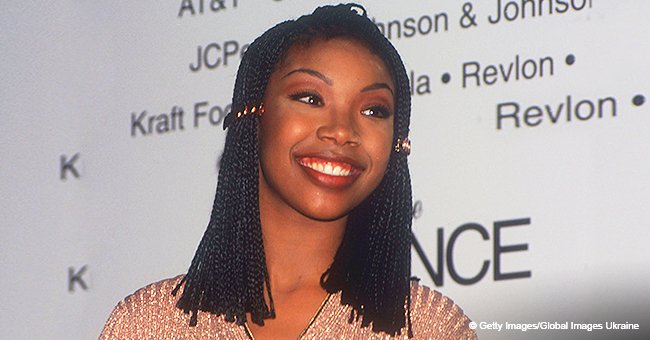 Brandy causes online uproar after photo shows she may have been wearing braid wigs back in the '90s
Brandy Norwood's fans are up in arms after a photo showed the style icon may have been wearing lace-front braid wigs since the '90s.
Singer Brandy Norwood became one of the most pivotal style icons for Black women back in the 90s. She belted out chart-toppers and appeared on the ever-popular television show "Moesha."
She was often referred to as the Black Cinderella because all young black girls at the time finally found a "princess" they could relate to. To get her signature look girls needed to get the defining micro braids she was known for. However, fans were recently shocked when they discovered the hairstyle might have been nothing more than a wig.
The hairstyle which required young girls to sit still for hours while their hair was braided was a look Brandy regularly wore on the red carpet or on Tv. To get the look took patience and pain.
The gorgeous look often caused headaches, dreading, and even, tension balding. But now, the recent discovery of an Internet user is making everyone question their choices.
After some old pics of the star resurfaced, speculation has kicked up that Brandy may have been wearing lace front braided wigs the whole time. In the pictures, it looks like the star's lace front peaked out along her hairline.
While lace-front braids are now a very popular hairstyle choice if Brandy was really wearing wigs she was more than a style icon but a trendsetter well ahead of her time. She was also protecting her natural tresses.
In 2016, Brandy had done an interview with Essence. In the interview, she revealed she thrives on changing her look.
"I love changing styles, but if left up to me I wouldn't relax my hair," she says. "I would wear twists, braids, and cornrows forever. I really feel best when my hair is natural."
Brandy also revealed that her bob on the show is a wig made by Kim Kimble. She said, "I love it because I just can't do sew-ins anymore. I can't remember the last time I wore a weave!"
Please fill in your e-mail so we can share with you our top stories!