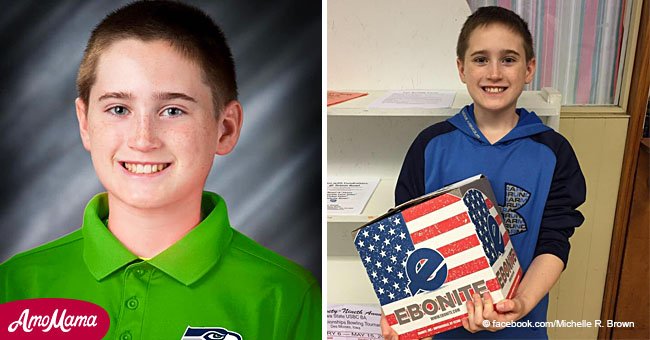 Funeral mass for missing teen Corey Brown announced
A funeral mass for Corey Brown has been scheduled for this weekend. The Marshalltown community remains distressed by what happened.
Brown, 13, ran away from his home on January 15. He was found days later wearing the same clothes as when he went missing. Matt Cretsinger, the school district's director of special services said:
"Everyone is trying to process this in the way that they think is healthy."
Brown and his parents had a disagreement before the teenager took off on his own. He would have had to endure extreme cold being out on his own.
He was found on Sunday less than a mile from home on Marshalltown's west side. It was about 10:45 a.m. when Brown's body was seen in the remote area.
On Friday, persons can make visitations at the local church between 4 and 7 p.m. After 7, a vigil service will be conducted. This will be followed by visitation with Brown's parents.
At 10:30 a.m. on Saturday, the St. Henry's Catholic Church will hold a funeral mass for Brown. Father Don Czapla is set to officiate the event. Afterward, Brown will be buried in the Riverside Cemetery.
Brown attended Marshalltown High School before his passing. The Marshalltown Community School District was one of the first to pay tribute in a statement.
It read:
"We are saddened to learn of the death of one of our students. Our thoughts and deepest condolences go out to the Brown family and those close to Corey."
It continued, mentioning an offer of assistance to students who may need it:
"He was loved by many and will be deeply missed. We will continue to offer additional counselors at Miller Middle School and Marshalltown High School to assist those in need."
Till now, no evidence of foul play is suspected in Brown's disappearance. However, all possibilities are being considered. An autopsy will be done later this week to determine the cause of death.
We extend our deepest sympathies to the friends and family of Brown.
Please fill in your e-mail so we can share with you our top stories!