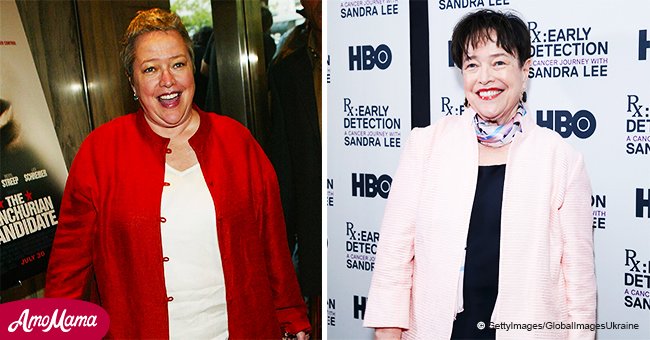 Kathy Bates looks barely recognizable with a new hairstyle after a whopping 60-pound weight loss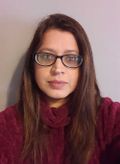 Most women at seventy do not attempt extreme makeovers feeling that their bodies probably won't take kindly to any changes, but Kathy Bates proves there is no age limit on looking fabulous.
Kathy Bates, at 70, has lost an incredible sixty pounds and looked almost unrecognizable to fans recently when they saw her flaunting her hot new body and haircut in LA.
The Oscar-winning actress's only regret is that she didn't make the change to a healthier lifestyle sooner, but confided that she has never felt healthier.
"I have never been in such good health. I just had a physical. I'm doing great... I feel like a completely different person."
Kathy battled ovarian and breast cancer in 2003 and 2012 and her brushes with death were keenly noted. She reportedly opted out of getting reconstructive surgery after undergoing a double mastectomy
She also developed lymphedema, a swelling of the limbs, after lymph node surgery. An illness that often goes undiagnosed and untreated.
Bates says that doctors often mistake the swelling for a patient picking up weight, or brush them off by telling them that it's cosmetic and life-threatening.
After discovering that more than ten million Americans suffer from lymphedema, with most of them not having access to the medical care she does, she chose to do something constructive about it.
Bates became the national spokesperson for LE&RN to help spread the word. WebMD honored her at an event this year called Health Heroes, referring to her as a "Game Changer" for her work.
She credits her healthy new lifestyle with a "little niece" who taught her to push the plates away, she says. Her short and dark new pixie-style hairdo has also uplifted her features, taking years off her age. She says:
"I'm feeling great. I've lost a lot of weight and it's really helped with my symptoms. I just still have to wear compression sleeves or guard against nicks and bug bites because that can lead to sepsis."
Bates proved that she isn't just young-looking but also young at heart in a recent lip-synch battle that made the crowd roar with laughter. The video was watched millions of times in just weeks.
Jamming out to Bruno Mars, the then-gray haired Kathy Bates proved that you're only as old as you feel. And now that her hair and body have caught up to her inner-youth, there's no turning back now.
Please fill in your e-mail so we can share with you our top stories!