1958 cringeworthy dating article tips remind you how to get a husband
A recently emerged article from a 1958 magazine article contained shocking advice for women so that they can attract a good husband.
American magazine McCall's published the article titled "129 Ways to Get a Husband" and the dating tips it featured for women are not just shocking but also sexist and cringeworthy.
One of the frustrating and desperate advice provided on the list instructed women to be flexible about the decision of their potential partner. "If he decides to skip the dance and go rowing on the lake, GO – even if you are wearing your best evening gown," it read.
Another bizarre tip asked women to invest in material items to increase their desirability. The tip stated, "Buy a convertible – men like to ride in them."
According to Fem Positive, the post has caused widespread controversy on social media, where it emerged for the first time. Several users then took to the comments section to express their disgust at the article.
For the creation of the article, 16 people were chosen and the criteria for their selection was "lively ideas, mature experience, and good minds."
The people who contributed to the article were a songwriter, an airline stewardess, a marriage consultant, a police commissioner, a banker, a psychologist, a bachelor, and a housewife.
There were many other desperate tips as well, which can be considered downright sexist. One such instruction asked girls to "stand in a corner and cry softly" so that a man would be interested in them and would approach them.
The list was also divided into several categories including "How to let him know you're there," "How to look good to him," and "How to land him."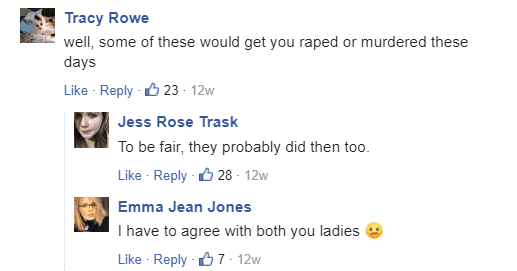 Under looking good section, the article instructed the women ways to enhance their appearance. "Get better-looking glasses – men still make passes at girls who wear glasses, or you could try contact lenses," one of these tips instructed.
Surprised social media users criticized the article and expressed that those tips may do more harm than good for the women.
Many commented that finding a man was not for the faint of heart and thanked the women's movement for the change in present times.