Monique, 65, a retiree: 'Once I have paid everything, I have $23 left'
Monique Pinte, a retiree, is ready to protest for pensioners to be paid more as she is realizing it is almost impossible to live comfortably on the small stipend.
Monique Pinte is 65 years old. She has been retired for four years and receives a measly 727 euros per month as her pension. 
The amount puts her in a precarious situation. The stressed-out aging lady decided to take to the streets to protest for a better pension payout.
"Once I have paid everything, I have only 20 euros left," said 65-year-old Monique.
The 65-year-old decided to protest in the streets of Dijon to fight for better pay saying she has spent most of her life working and deserves better retirement pay. Monique went on to reveal she has been working since the age of 16.
Monique est retraitée. À 65 ans, avec sa pension de 727 euros, elle vit dans une précarité qu'elle n'imaginait pas. Elle nous explique pourquoi elle va défiler jeudi pour défendre son pouvoir d'achat.

Son témoignage en longueur ► https://t.co/cOMBFVb6WQ pic.twitter.com/xY6CvcQPV6

— France 3 Bourgogne (@F3Bourgogne) January 30, 2019
She started working in a factory, then went on to clean houses to raise her five children. She then went on to work as a receptionist.
Today she lives alone and struggles to make ends meet every year. On Thursday, January 31, she paraded through the streets of Dijon demanding for her voice to be heard and to be given purchasing power.
"Once I have paid everything, I have only 20 euros left"
The distraught pensioner revealed that when she worked she had earned 320 euros more than she gets now. She went on to say, "I could go out, go to the movies, do little weekends with my son. It was good."
Un peuple" qui a faim... Vous diriez quoi à propos de ce témoignage ? Comme #Macron : "Vous n'avez pas assez cotisé, c'est tout !" https://t.co/AhLPoyB67Whttps://t.co/1BctFkXIfC

— Nandîlaûre 🇫🇷 🇬🇷 🇮🇹 🇮🇳 🇮🇱 🇷🇺 #SPF #FXB (@Nandilaure) January 31, 2019
Now, she has no spare money to spoil herself with a movie All her money goes to paying her bills and squaring her debts. 
"Yes. Two days, I did not eat. I did not tell my children," she replied to a question from a journalist.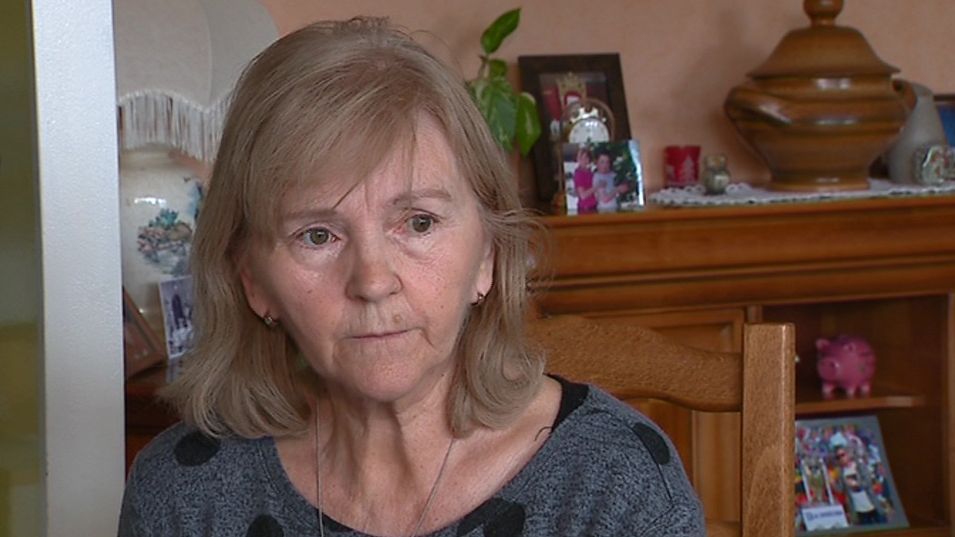 "They should increase pensions a little anyway. It's been four years since they were not increased. Then the little they increase ... In January, they increased by 0.3%.  What is 0.3%? My son calculated. That's one more wand a month. It's shameful, it's shameful. We have worked. We contributed. We deserve to have what we have contributed," said Monique.