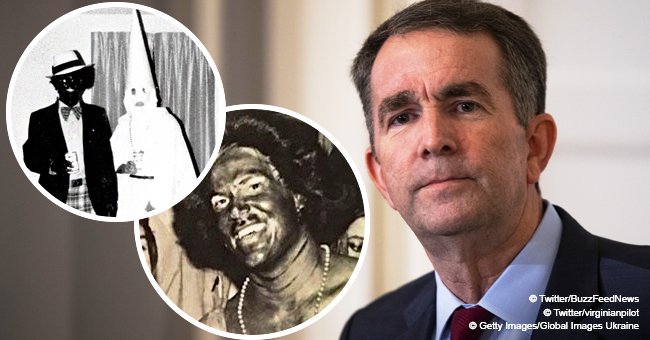 Gov. Ralph Northam may be one of the men in controversial 1984 med school yearbook photo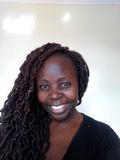 A controversial photo from a medical school yearbook has led to Virginia Gov. Ralph Northam's startling confession, denial of the aforementioned confession, a Michael Jackson reference, and a near-attempt at the moonwalk – all within 24 hours.
It all started when a little known conservative news site published a seemingly racist photo from a school yearbook.
Big League Politics obtained a copy of the Eastern Virginia Medical School's class of 1984 yearbook and published a photo of Ralph Shearer Northam's page, which contained a collage of 4 photos. The most interesting – and controversial – picture was of two men holding canned beverages. One was in blackface, the other was dressed in the white robes of the Ku Klux Klan. The caption of the photo read, "There are more old drunks than old doctors in this world so I think I'll have another beer."
According to The Washington Times, a "concerned citizen" was not pleased with the governor's recent statements about abortion laws and tipped off Big League Politics about the photo. Within hours of the photo surfacing online, there was an uproar and calls for the governor's resignation.
In a video obtained by the BBC, Northam apologized for appearing in the "clearly racist and offensive" photograph. "I am deeply sorry for the decision I made to appear as I did in this photo and for the hurt that decision caused then and now," said a seemingly contrite Northam. He did not elaborate on which costume he was wearing in the picture.
The next day, in a puzzling news conference that was posted by CNN, Northam withdrew his previous statements. "I believe now and then that I am not either of the people in this photo," said the governor. "This was not me in that picture. That was not Ralph Northam."
According to The Hill, Northam made things interesting when he admitted that he darkened his face in that same year, but for a different reason altogether.
"I did participate in a dance contest in San Antonio, in which I darkened my face as part of a Michael Jackson costume."
Later during the press conference, a journalist asked the governor if he could still perform the moonwalk. Northam looked around him as if considering whether he had enough space to do show off his dancing skills when his wife intervened. "In appropriate circumstances," said Mrs. Northam. Or did she mean "inappropriate circumstances"?
Northam was mercilessly ribbed after the airing of his press conference. Late night talk show hosts Trevor Noah, Stephen Colbert, and Seth Meyers did not spare the politician. However, as usual, the Twitterverse had the best puns.
Northam is not the only politician who has dressed up in blackface.
In early January, the Florida Secretary of State resigned after a contentious photo from his past was unearthed. Michael Ertel had only been in his new role for two weeks when a photo of him dressed as a woman in blackface surfaced. He wore red lipstick, earrings, and a dark purple shirt.
Whether Northam will actually step down remains to be seen, but it's hard to get rid of a governor who hasn't committed an actual crime. Maybe the pressure will get to him. Or maybe another politician will do something outrageous and we'll move on from this.
Please fill in your e-mail so we can share with you our top stories!