Woman amazed bystanders by leaping into icy waters and rescuing a dog
A woman risked her life throwing herself without warning into the icy waters of Lake East Park in Hull.
A woman, whose identity has not been revealed, threw herself into the icy waters of East Park Lake in Hull, England, swimming more than 20 meters through water and ice to rescue a puppy in distress on Sunday, February 3.
According to the witnesses present at the scene, the woman had to break the ice in large pieces before diving into the icy waters, to load the puppy (which seemed to be a bulldog) to a safe place. Everything happened around noon.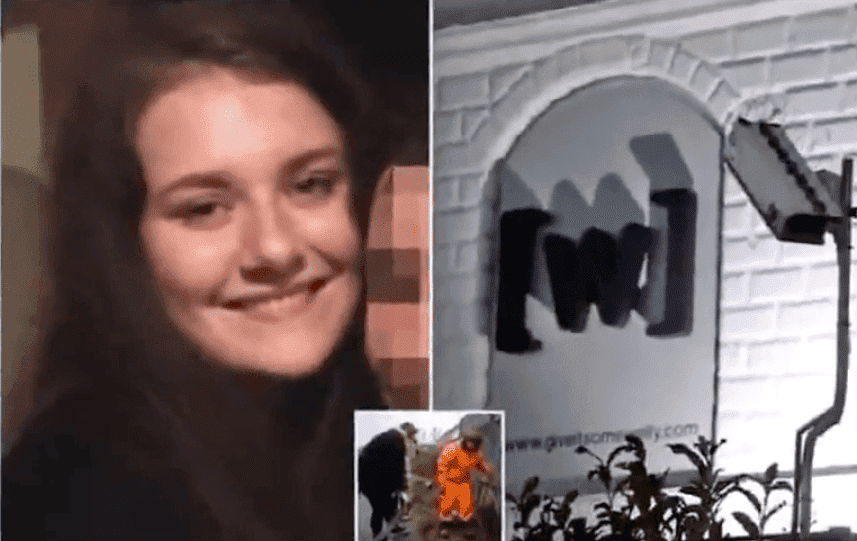 It is believed that the heroine jumped after the unfortunate pet of an elderly gentleman was spotted struggling to stay afloat.
One witness said that "I think I saw an elderly man lose his dog and that he had jumped into the lake and could not get out." The dog was very distressed, the water had to be very cold, freezing it.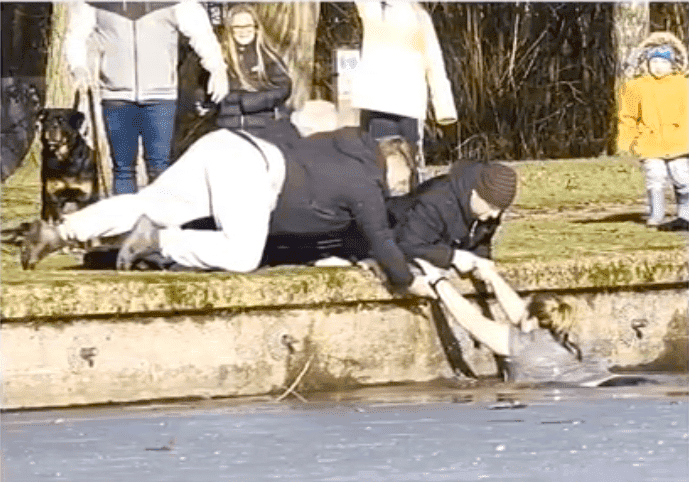 "A woman then came, broke the ice in front of her and jumped in. She swam more than 20 meters to the middle of the lake, and then she brought the dog back," the witness continued.
The woman said that "I heard the commotion, I looked over there and just got into the water and broke the ice to look for the dog". It has been called "heroin" by those present in the place, after facing cold temperatures to rescue the animal.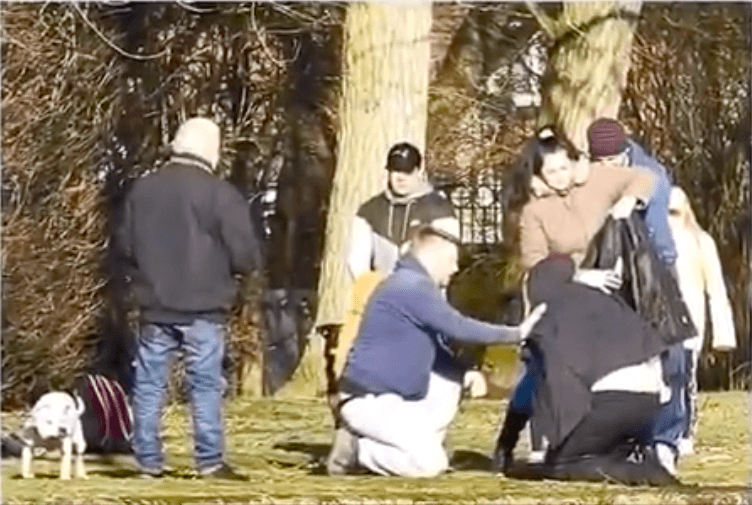 She was assisted by members of the public, who wrapped her in coats. Meanwhile, the dog shook itself dry, on one side of the frozen lake. One witness explained that "at some point, I thought he was going to sink, but he managed to get out of the water, he was very brave".
"It cost him at a certain point, but he came to the dog and back at the end, he did very well, it was incredible"
Brave woman jumps into freezing lake and swims 20 metres to rescue drowning dog https://t.co/FL6GAh1ZwE pic.twitter.com/mixQoxVfBL

— Daily Mirror (@DailyMirror) February 3, 2019
But not all cases have a happy ending. Frozen lakes are incredibly risky. Recently, a community in Michigan was touched by the tragedy after a mother of three children of 38 years died tragically in a rescue attempt.
A reminder of the serious and lethal risks we face when considering plunging into a frozen lake.
A Michigan mom of three drowned in a freezing pond while trying to save her dog after the animal fell through the ice, police said.
Tracy Cashman, 38, disappeared Saturday night
Emergency workers found the missing woman's body in a… https://t.co/JScuEkqdKQ pic.twitter.com/cQD7uTt3we

— Trending Gist (@justhottrends) December 10, 2018
There is nothing more rewarding than saving a life, especially that of newborn animals as these young zoo workers are about to embark on. This heartwarming story is about an infant zebra who stumbled into a watering hole after its umbilical cord was cut in an enclosure at the Valencia Bioparc zoo, in eastern Spain.
Thankfully, the zoo workers had been monitoring the birth as the mother zebra, LaNina, while she was in labor and ran to the rescue.