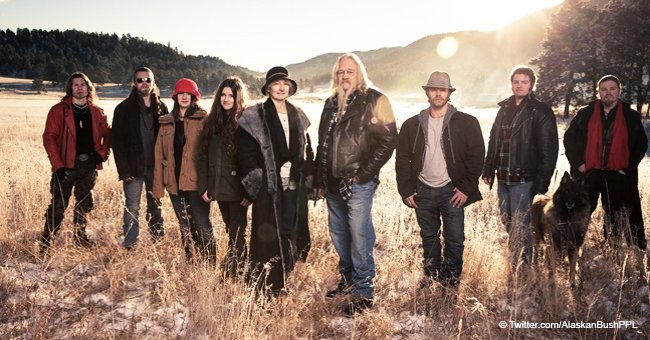 'Alaskan Bush People' Matt Brown who's been out of the picture posts updates on his life after rehab
Reality star Matt Brown posted a video on social media to update fans on his life in the wake of going through a half year of rehabilitation from substance abuse.
Matt, 35, has been a staple of the hit series "Alaskan Bush People" since it began in 2014. Recently, he took to Instagram to post a video and updated his fans that he has finished his six months treatment and that he is progressing admirably.
The TV personality first entered treatment for liquor addiction in 2016.
He also made a YouTube channel where he intends to give more updates to his fans as he refocuses with his life.
HE'S SOBER NOW
"Hey y'all guys I'm doing good and now on YouTube too link in bio," Matt captioned the post. In the clip, he can be heard saying:
"Hey everybody, just wanted to let you know that this is day five in the really real world and things are going very well. I'm out here kind of stretching my wings for a new adventure—this next part of my life."
STRUGGLING WITH SUBSTANCE ABUSE
The TV personality first entered treatment for liquor addiction in 2016. In an interview with PEOPLE last year, he said that he had chosen to come back to a rehab program for a second time.
"I struggle with substance abuse, and after a year of ups and downs, I decided to return to treatment," he told the news outlet at the time. "I'm really grateful for everyone's support and hope to have my life back on track soon."
TRYING TO LIVE A LOW KEY LIFE
Matt, who is the eldest of his siblings, has always been more reserved with his personal life. He chose not to reveal excessively to his fans. Some rumors speculate that he's not only married but has two children as well.
Besides, he was once caught wearing a wedding band in several shots of his family's hit reality TV show "Alaskan Bush People", which will be back on Discovery Channel for a new season this March 3. A lot of his fans wish that he would just reveal the truth instead of keeping everything in the dark.
Please fill in your e-mail so we can share with you our top stories!